This article first appeared in City & Country, The Edge Malaysia Weekly, on August 19, 2019 - August 25, 2019.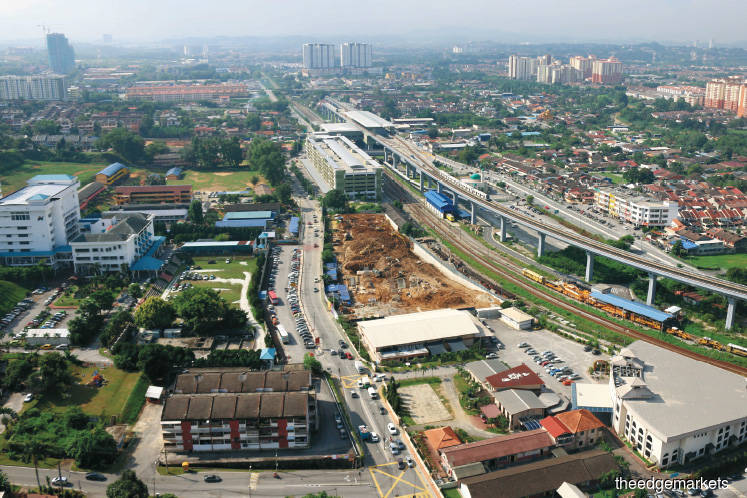 Kajang gained in popularity when the MRT Sungai Buloh-Kajang line was announced a few years ago and it has not looked back since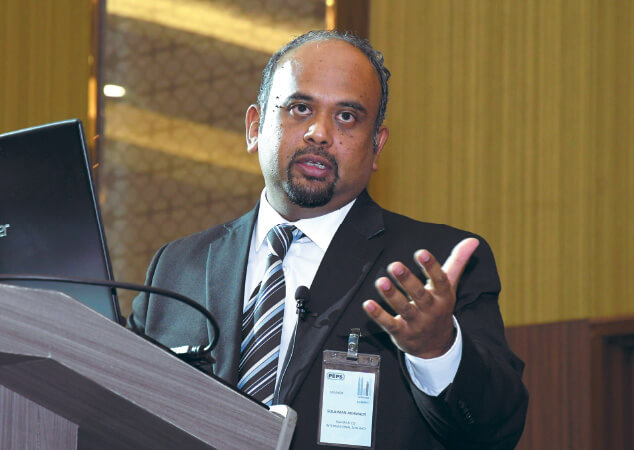 With the highway infrastructure, there are many areas to develop, such as Semenyih, Lenggeng and Beranang." — Sulaiman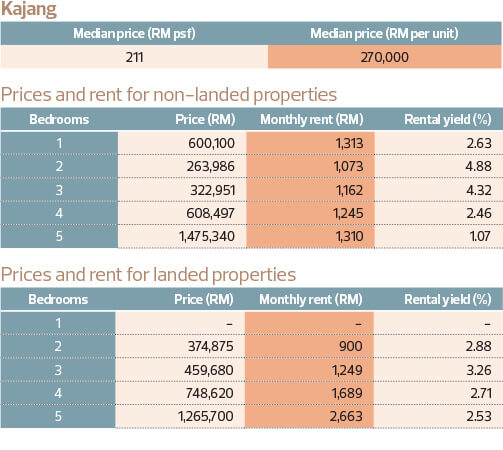 Kajang gained in popularity when the MRT Sungai Buloh-Kajang line was announced a few years ago and it has not declined since. Apart from being home to three MRT1 stations — Sungai Jernih, Stadium Kajang and Kajang — the town is also linked to several highways — the Kajang Dispersal Link Expressway (SILK), Kajang-Seremban Highway (LEKAS) and the North-South Expressway.
"Kajang is also on its way to becoming the learning and education hub of south Klang Valley. Among the established educational institutions are Universiti Kebangsaan Malaysia, Universiti Tenaga Nasional, University of Kuala Lumpur, Infrastructure University Kuala Lumpur and the Open University," says Rahim & Co director of research and strategic planning Sulaiman Akhmady Mohd Saheh.
He sees potential for Kajang to grow as a residential area, considering the availability of land there. "With the highway infrastructure, there are many areas to develop, such as Semenyih, Lenggeng and Beranang. With the completion of the Sungai Besi-Ulu Kelang Elevated Expressway (SUKE), there will be even more new areas to expand into. Kajang also has a price advantage and it will continue to establish itself as a settlement destination away from the hustle and bustle of the city," says Sulaiman.
Based on data from EdgeProp.my and the National Property Information Centre (Napic), a 2,702 sq ft terraced house in Sentosa Villa, by MKH Bhd, was recently transacted at RM780,000 or RM289 psf while a semi-detached house in Jade Hills, by Gamuda Land, was sold for RM1.3 million or RM496 psf.
As for non-landed properties, recent transactions include a 936 sq ft condo in Tiara ParkHomes, by Kueen Lai Group, for RM350,000 or RM374 psf and a 1,755 sq ft condo in Ameera Residence by TLS Group for RM1.23 million or RM701 psf.
The asking rents for terraced houses with built-ups of 1,000 to 1,850 sq ft range from RM1,000 to RM1,500 while non-landed units with built-ups of 900 to 1,200 sq ft range from RM650 (for a walk-up flat) to RM2,500 (for a fully furnished serviced apartment). These are based on listings in EdgeProp.my.
The average price psf in Kajang is RM185 for non-landed properties and RM2,047 for landed. The state's averages are RM237 and RM2,085 respectively.
From settlement to bustling town
When people talk about Kajang, they are generally referring to the town itself. But the entire sub-district, or mukim, is called Kajang, and is within the district of Hulu Langat. It comes under the authority of the Kajang Municipal Council.
Kajang's history can be traced back to the 1850s, when Javanese and Sumaterans built small settlements along the Langat River. The name "kajang" comes from the woven palm leaves that covered the roofs and walls of the settlers' houses.
At the same time, a small town called Rekoh, which no longer exists, sprouted up and was inhabited by the Mandailings. This town was close to where the current Kajang town is. In 1855, the Americans opened tin mines there without the consent of the locals, which resulted in many fights. Eventually, the Americans left. In 1868, Sultan Abdul Samad of Selangor invited a Chinese towkay, Chin Ah Chan, to open tin mines in Bukit Arang. These two places formed the earliest tin-mining town in Hulu Langat. When tin mining started in the 1870s, Chinese and Indian migrants moved to Kajang as labourers and traders.
In the 1890s, the Kindersley brothers established a company called Inch Kenneth and introduced rubber planting to Kajang. The company still exists today and is known as Inch Kenneth Rubber Estates Ltd.
Soon, Kajang town began to prosper more from the rubber industry than from tin mining. Towards the 20th century, the tin ran out in Hulu Langat and rubber took over as the main source of income.
The expansion of Kajang began in the 1980s, when house prices in Kuala Lumpur and Petaling Jaya started to increase along with housing demand. Seeing opportunities in Kajang, property developers bought the rubber plantations and began constructing houses.
Kajang is known as a transit or satellite town, where people live but work elsewhere in places such as Kuala Lumpur, Sepang, Cyberjaya and Putrajaya. This stimulated the development of Kajang as it increased the demand for housing.
Not just about satay
Kajang is associated with satay,the traditional dish of the Javanese. City folk often drive to Kajang on weekends to feast on the skewers. These trips are now easier with the MRT.
There are plenty of satay stalls in Kajang and the question of which is the best often leads to arguments. Perhaps two of the best known places are Restoran Sate Kajang Haji Samuri in Jalan Hishammuddin and Willy Satay @ Ramal Food Junction, Jalan Sungai Ramal.
But of course, Kajang has more to offer than satay. It is also known for its spicy pepper soup. The go-to restaurant for this steaming delicacy is Restoran Kee V in Sungai Chua, where customers can choose between chicken and pork innards or both. The restaurant also offers the popular spring roll, spicy meat and chicken with wine.
Ten Hup Chee Cheong Fun in Jalan Changkat serves Hong Kong-style chee cheong fun. The rice noodle rolls, with fillings of char siew or prawns, are handmade by the restaurant owner.
Pork lovers can visit Jalan Changkat where Restaurant Lek KII (formerly known as Restoran Lek Kee) and Restoran Wong Kee are located. Restaurant Lek KII, which moved here from Taman Kajang Utama, is famous for its char siew and siew yok while Restoran Wong Kee is all about braised food. The latter does not have a signboard,  so look out for stall B32.
Roti Canai 17 in Taman Kajang Raya is a good place for nasi lemak and roti canai.
For Western fare, head over to Le Moon's Café in Jade Hills. This quaint little eatery serves good coffee, pastries and many Western main dishes.
Of pre-war shoplots and historical buildings
The old Kajang town centre is where most of the pre-war shophouses and historical buildings are located. To learn more about Kajang's history, one can visit the Kajang Heritage Centre in Jalan Mendaling.
Set up in 2001, the centre is located on the second floor of a 4-storey shophouse. It is filled with vintage items and antiques such as typewriters, clothing, tableware, furniture, photos and documents, many of which were rescued when old businesses closed and buildings were demolished.
Landmarks in Kajang include the Kajang Shen Sze Yar Temple or Kajang Shi Ye Gong Temple (next to the Kajang Heritage Centre), Ting Hong Si Temple and Hulu Langat Hokkien Association (formerly the late Low Ti Kok's mansion).
Other landmarks  are Kajang Stadium and Kajang Jamek Mosque, which were built in the 1970s.
To learn more about satay, the Sate Kajang Gallery located next to Medan Sate Kajang in Bandar Kajang is the place to visit.
For some splashing fun, drop by Bangi Wonderland Theme Park & Resort at Bangi Avenue. Opened in 2016, the park offers 16 rides, including the Water Cannon, Pirates Spa, Kids Adventure, Insane Racer and Magic Funnel.
Kajang's three largest shopping malls are De Centrum Mall, Plaza Metro Kajang and Metro Point Complex. Apart from a range of fashion brands, the malls also offer various eateries such as Pak Hailam Kopitiam and Kyros Kebab.