This article first appeared in Wealth, The Edge Malaysia Weekly, on April 19, 2021 - April 25, 2021.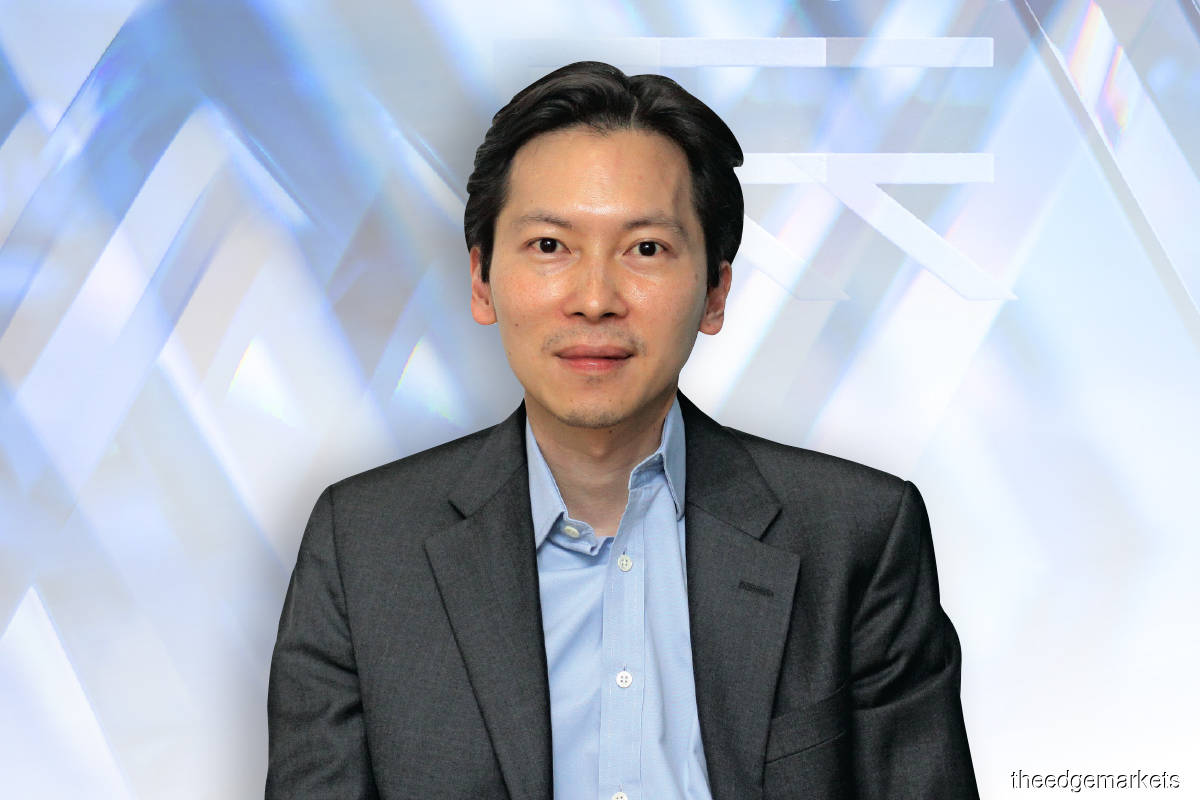 KAF Investment Funds Bhd (KAF) emerged as a winner at this year's Refinitiv Lipper Fund Awards with three winning funds.
KAF Bond won the Best Bond MYR (Malaysia) award in the 10-year category, while KAF Jade won the award for the Best Equity Asia Pacific (Malaysia) in the three-year category. KAF Vision won the award for the Best Equity Malaysia Small & Mid Cap (Provident) in the 10-year category. 
Chue Kwok Yan, chief investment officer at KAF, attributes the firm's win to a shift in mindset when facing the market meltdown last year triggered by the Covid-19 pandemic. 
"Last year was awash with challenging situations. Market values were shrinking fast and sharp drops in prices caught everyone by surprise. We knew we had to do something and reacted to market conditions to safeguard our portfolios. But we were always one step behind. 
"However, our mentality changed when we started to see the market selldown as an opportunity instead of adversity. That was when we could better anticipate the market," says Chue. 
It is only human to turn defensive when things go wrong suddenly. A mindset change is therefore critical during crises. "It allowed us to extricate ourselves from the uncomfortable decisions that had to be made to turn around the portfolio performance," he says. 
Nimble and adaptable are two keywords that also contributed to the firm's outperformance. Chue and his team were expecting a relatively uneventful 2020. They were positioning themselves to invest in companies with better growth prospects, given favourable economic conditions. But the pandemic upended that plan. 
"We had to discard our previous views and biases, as the pandemic caused some abrupt changes to business fundamentals. We evaluated anew quickly and spotted plenty of mispricing opportunities," he says.
Chue also leveraged the strength of his team to ride through the highly challenging period last year. 
"Talent is the firm's most valuable asset. And we believe in the diversity of our people, who, in turn, bring to the table different views and insights from their various experiences and backgrounds. This is critical during periods of uncertainty, when we are required to adapt quickly to a fast-changing environment," he says. 
As a result, the firm decided to hold more cash as it reacted to the pandemic. It started to invest more aggressively and traded more actively in the market. "We were getting better by reacting to the ebb and flow of markets. It was like dancing to the tune of the pandemic," says Chue. 
As a result, its three award-winning funds ended last year with returns ranging from 6% to 60% despite suffering a drop of more than 20% at the beginning of last year. 
Chue has a positive outlook on the global economy and markets this year on the back of loose monetary policy adopted by central banks globally. Fiscal support provided by governments is also expected to be strong. 
"The low interest rate environment should prompt return-sensitive investors to seek higher performance. We think the asset management industry should be able to benefit from this with a growth in overall assets under management," he says. 
The rollout of the Covid-19 vaccine is another boost to market performance. "The recovery is already taking hold globally and locally, in tandem with inoculations, even though this will be an ongoing process. Globally, funds are already rotating into assets that would benefit from the reopening of economies. The local market is no different," he says. 
"The key risk, at least for us, is the mutation of the virus, rendering existing vaccines ineffective."