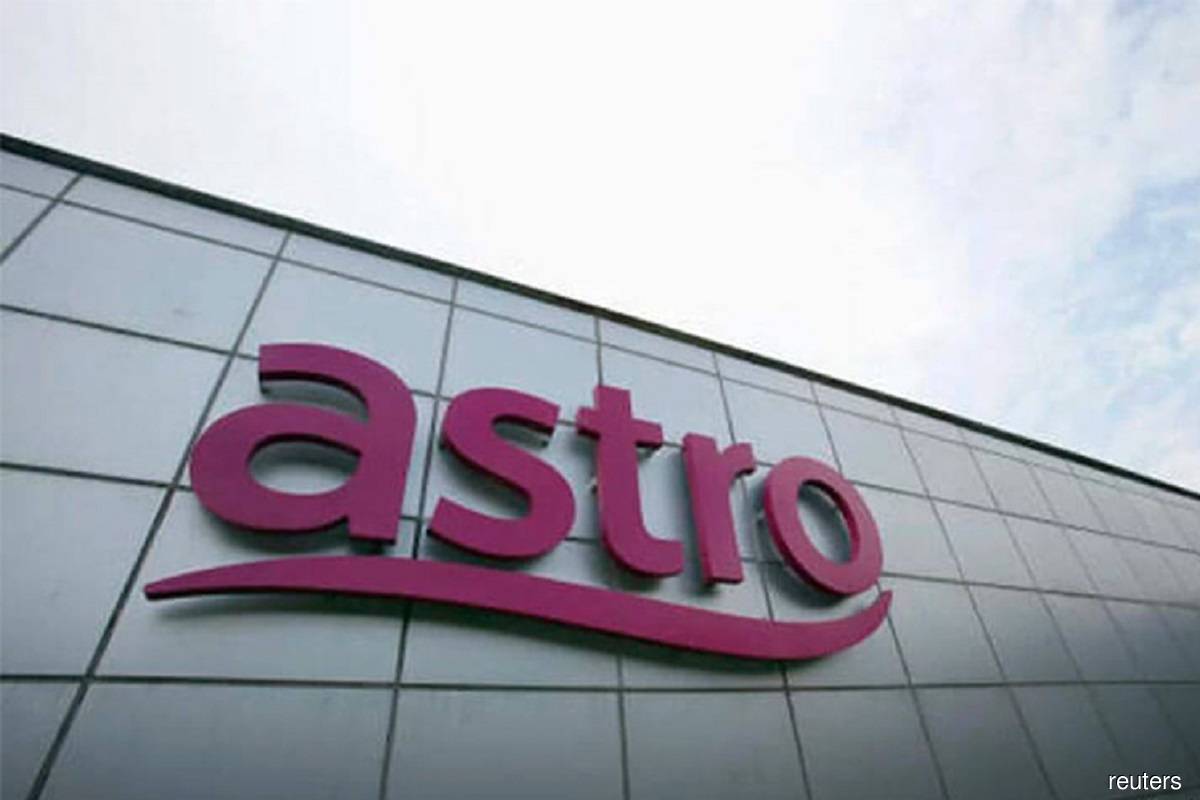 KUALA LUMPUR (Oct 27): KAF Equities Sdn Bhd has anticipated Astro Malaysia Holdings Bhd to deliver a higher dividend yield in the coming quarters along with the reopening of the economy and relaxation of standard operating procedures' (SOPs) limitations.
Overall, the research house said the dividend yield of the group remains moderate at 6% with a forecast dividend per share of six sen for the financial year ending Jan 31, 2022 (FY22), compared with 5.5% in FY21.
KAF Equities expects the group to record a higher dividend yield of 7.5% in FY23 and 9% in FY24.
KAF Equities' analyst Benny Chew said the research house reinitiated coverage on Astro with a "buy" rating and discounted cash flow (DCF-derived) target price (TP) of RM1.25.
"The continuous easing of SOP restrictions and the reopening of the economy should serve as a catalyst for earnings recovery over the coming quarters.
"We believe that Astro's aggressive measures of strengthening the OTT (over the top) platform, serving the underserved market, venturing into potential business streams, and growth in home shopping segment will help speed up the pace of its recovery," Chew said in a note to clients on Wednesday.
Chew said KAF Equities also expects an uptick in Astro's advertising expenditure (adex) in the coming quarters, to increase by 7.68% to RM459.8 million in FY22 versus RM427 million in FY21.
"In line with the progression into Phase 4 of the National Recovery Plan, permission has been granted to resume drama, ads, and documentary shootings.
"Moving forward, we believe that improvement in consumer sentiment as a result of the lifting of lockdown restrictions and high vaccine rate will further support the increase in adex," the analyst added.
For the second quarter ended July 31, 2021 (2QFY22), Astro's net profit dropped 34.81% to RM87.13 million from RM133.65 million a year ago on subdued commercial subscription and merchandise sales, it said on Wednesday.
Quarterly revenue slid 2.82% to RM1.06 billion from RM1.09 billion, mainly arising from a decrease in subscription revenue and merchandise sales, offset by an increase in advertising revenue and sales of programming rights.
KAF Equities is forecasting Astro's cumulative net profit to climb to RM753 million in FY22, RM884 million in FY23, and RM1.17 billion in FY24.
The research house is also expecting Astro's revenue to surge to RM4.71 billion in FY22, followed by RM5.15 billion in FY23 and RM5.62 billion in FY24.
At Wednesday's noon break, shares of Astro increased by 0.51% or half a sen to 99.5 sen with some 773,700 shares changing hands. This gives the group a market capitalisation of RM5.19 billion. The stock has surged 36.3% over the past one year.