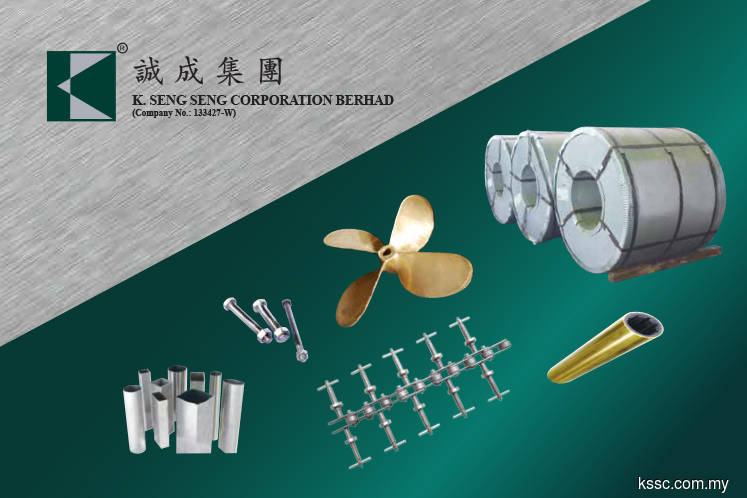 KUALA LUMPUR (March 25): K Seng Seng Corp Bhd (KSSC) announced today the passing of its chairman cum managing director Koh Seng Kar, who founded the company some three decades ago.
In an exchange filing, KSSC announced the demise of 75-year-old Koh, who was responsible for the company's strategic business planning and development.
Koh is the largest shareholder of KSSC with a 38.5% stake as at April 2, 2018, followed by his deputy and younger brother, Koh Seng Lee, at 16.5%.
No successors has been announced to the stock exchange at the time of writing.
Koh started his career in 1980, when he set up a sole proprietary business which was involved in the trading of industrial textile and threads.
He then established Vinylon Industries Sdn Bhd five years later, and ventured into the trading of marine hardware and consumables industry.
According to KSSC's website, Koh had since led the growth of the company from a modest marine hardware and consumable trading company, to a one-stop supply centre for secondary stainless steel products.
At 2.33pm, shares in KSSC were one sen or 2.17% lower at 45 sen, after 52,000 shares crossed.
The stainless steel manufacturer was recently slapped with a query on its unusual market activity, when its share price had surged nearly 25% in a day amidst heavy trading.
On a year-to-date comparison, the stock has gained about 40%, to now be valued at RM43.20 million.