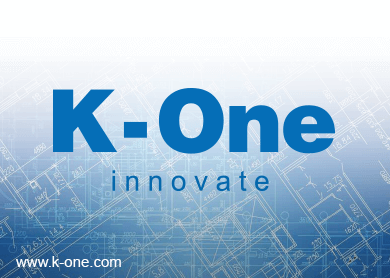 KUALA LUMPUR: Electronics end-product manufacturer K-One Technology Bhd (K-One), which saw its share price halved to 30.5 sen (on May 29) from 62.5 sen (on May 27) in just two days after announcing that its latest quarterly net profit dipped 83%, is banking on the year-end festive season to boost its business in the fourth quarter of this year.
K-One group executive chairman Edwin Lim told The Edge Financial Daily that 90% of the group's business is export-oriented, which tends to be cyclical in nature, with the first quarter usually being the weakest.
"It will improve in subsequent quarters and normally peaks in the fourth quarter to cater to the year-end festive season overseas.
"Together with our internal action plans in place, we expect improving business as subsequent quarters unfold, subject to global economic uncertainties which are beyond our control," said Lim via email.
He said that being in the global technology sector, K-One is subjected to a fast-paced and ever-changing market, hence it could not specifically define its sales growth in the following quarters.
Meanwhile, he said K-One has been bidding for wearable electronics [to measure various health parameters like blood pressure and sleep pattern], medical devices, and headphones businesses.
"We have been pitching for new business in the wearable electronic devices, headphones, automotive aggregates and specific industrial products (sector).
"We have also been trying to secure new business from new customers whereby we can leverage on our current expertise learned from our existing major customers.
"We expect some of our bids for new projects in the coming quarters from existing customers and new customers respectively to be successful," he said.
In its first quarter ended March 31, 2015 (1QFY15) K-One's net profit slumped 83% to RM520,000 from RM3.24 million a year ago, mainly due to sales price reductions, increased costs and a product mix with lower overall margin.
Revenue for the quarter dropped 28.9% to RM32.62 million from RM45.89 million previously, "mainly attributed to the reduced demand of network cameras and, to a small extent, electronic headlamps", besides a high base as its 1QFY14 sales were its highest recorded first quarter sales, its announcement in Bursa Malaysia in May had noted.
"The decline in the network camera business was mainly due to customers' recalibration of their inventory level in the first quarter to meet their internal requirements, hence resulting in order reduction.
"We anticipate normalisation and a rising trend in the network camera business as the quarters unfold if our bids for replacement new business in this segment becomes successful," said Lim.
The group expects to grow its sales through replacements of new products in its core business segment such as mobile phone accessories, computer peripherals and surveillance cameras (network cameras), and consumer technology products including electronic headlamps.
Lim said they would also comprise automotive aggregates and industrial products, namely polishers and liquid dispensers.
K-One's present major revenue contributors are mobile phone accessories and computer peripherals or surveillance cameras, and consumer technology products.
On the weakening of the ringgit against the US dollar, Lim said that the strength of the dollar is expected to work in K-One's favour, being an export-oriented company, "but the positive impact may be softened by our natural hedging".
This was because although its sales are transacted in US dollar, it also pays its suppliers in the same currency.
Meanwhile, K-One's (valuation: 0.5; fundamental: 2.5) share price has been streaking up and down since last year: it dipped below 24.5 sen in October and then rose suddenly to 52 sen on Nov 7, before plunging again to 32.5 sen on Dec 15.
The counter, which was trading at 43.5 sen apiece at the start of the year on Jan 2, climbed steadily to 62 sen on May 27, before plummeting to 30.5 sen on May 29. 
It rallied to 32 sen on June 22 — up four sen or 14.3% from its closing price a day before after 50.6 million shares changed hands, making it the second most active counter that day — but slumped again after that to close even lower at 28 sen last Friday, with a market capitalisation of RM119.03 million.
Lim, however, declined to respond when asked about the volatility of K-One shares, but only said that the group was not undergoing any major corporate exercises.
This article first appeared in The Edge Financial Daily, on June 29, 2015.