This article first appeared in The Edge Malaysia Weekly, on August 10, 2020 - August 16, 2020.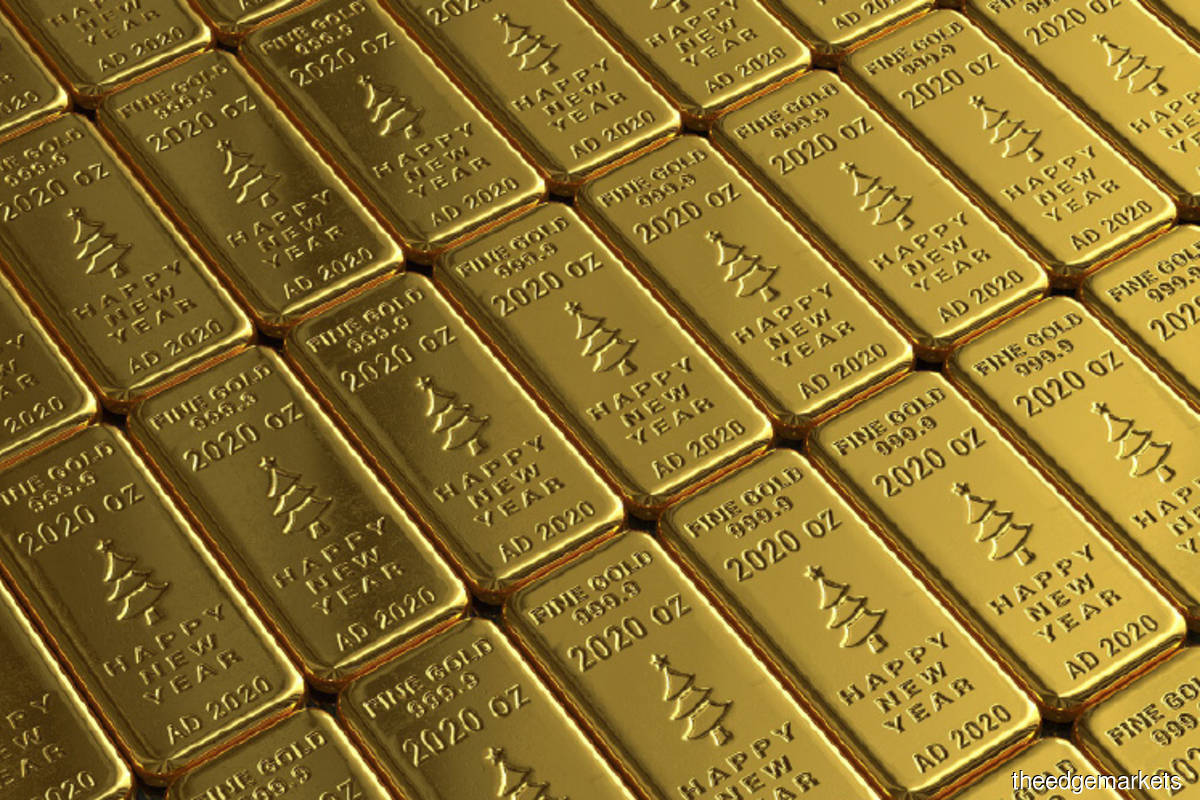 FOR the 35,000 people who invested in the biggest gold scam in the country, it would appear that they would finally get the justice they had been seeking. Last Tuesday (Aug 4), the High Court found gold investment firm Genneva Malaysia Sdn Bhd (GMSB) guilty of money laundering and illegal deposit taking.
The court imposed a RM450 million fine on GMSB and sentenced eight individuals, who were either former directors or advisers of the company, as well as two other companies to four to nine years' jail and fines of RM1 million to RM4 million each.
In terms of recouping their investments, however, the purported investors who did not receive their money on selling back their gold or had paid money but did not receive gold from GMSB can file a claim under the Anti-Money Laundering, Anti-Terrorism Financing and Proceeds of Unlawful Activities Act 2001 as a bona fide third party.
Bank Negara Malaysia sources say claims can be made towards the seized monies or other properties that had been frozen by the authorities. Those affected can also sue the company based on the sale or purchase of gold.
"In other words, they can still sue based on contractual rights made with the companies. Bank Negara is not involved in these disputes between individual parties but rather, we assist the public at large by publishing updates on the case on our website," says a person who spoke on condition of anonymity.
It is understood that Bank Negara had either seized or frozen the related accounts of GMSB and Genneva Sdn Bhd and claims could possibly be made through third-party claims.
GMSB, which was formed in 2002, is said to be syariah-compliant and had Ahmad Khairuddin as one of its Malay/Muslim directors; Genneva Sdn Bhd was incorporated in 2007 and caters for the conventional market. The two companies have common shareholders in Datuk Marcus Yee Yuen Seng and Datuk Ng Poh Weng.
In 2014, GMSB and eight individuals were charged with more than 1,000 counts of money laundering and illegal deposit-taking in relation to the gold investment scheme.
The case management for the third-party claim has been fixed for Sept 3 at the Kuala Lumpur High Court.
The number of investors and quantum of investments in GMSB's gold scheme were mentioned by then deputy finance minister Datuk Dr Awang Adek Hussain in Parliament as far back as 2012.
In all, two criminal cases had been filed against the group. One was against Genneva Sdn Bhd and its four former directors while the other was Tuesday's case involving GMSB, eight individuals and two other companies — Ng Advantage Sdn Bhd and Success Attitude Sdn Bhd.
It was reported in April last year that the Court of Appeal had convicted four of Genneva Sdn Bhd's directors of money laundering and receiving unlicensed deposits worth more than RM200 million. This came after a three-member Court of Appeal bench led by Justice Datuk Yaacob Md Sam dismissed their bid for a review of their conviction and sentence of eight years' imprisonment.
Those sentenced were Ng, 69; Yee, 67; Chin Wai Leong, 43; and Liew Chee Wah, 65. On Jan 4, 2018, they were jailed for eight years and fined RM1 million each.
They were found guilty by the Court of Appeal on 154 charges of committing money-laundering offences at Menara Public Bank, Jalan Ampang, in Kuala Lumpur, between July 2008 and June 2009, and four counts of illegal deposit-taking offences under the Banking and Finance Institutions Act 1984 (BAFIA) at the company's premises in Jalan Kuchai Maju 6, Kuala Lumpur, between November 2008 and July 2009.
Sessions Court's decision overturned
Ng and Yee from the Genneva Sdn Bhd case, along with Datuk Philip Lim Jit Meng, Datuk Tan Liang Keat, Lim Kah Heng, Chiew Soo Ling, Ahmad Khairuddin Ilias and Yao Kee Boon, as well as GMSB, Ng Advantage and Success Attitude, were involved in the second case.
As mentioned, this case involved a bigger sum and more individuals. Initially, the Sessions Court called on them to enter their defence. After their defence was called and at the end of the case, the Sessions judge decided to acquit all of them on March 17, 2017.
A notice of appeal was filed by the prosecution three days later, and after subsequent case managements and the transfer of the case before several High Courts, a reversal came about. Last Tuesday, KL High Court Judicial Commissioner Datuk Ahmad Shahrir Mohd Salleh overturned the Sessions Court's decision in ruling that there was an error made by the Sessions judge.
"The decision by the Sessions Court in 2017 is hereby reversed and this court decides to convict the accused persons as follows, that Genneva Malaysia, along with Tan, Jit Meng, Lim and Ahmad Khairuddin, is convicted under Section 25 (1) of the BAFIA for accepting deposit without a valid licence and Ng is found guilty of abetting the commission of accepting deposit without a licence. Meanwhile, Genneva Malaysia — along with Tan, Lim, Ng, Jit Meng, Yee, Chiew, Success Attitude, Ng Advantage and Yao — is convicted of money laundering," said Ahmad Shahrir.
The Bank Negara prosecution team consisted of deputy public prosecutors Alvin Ong and Hardeep Kaur.
GMSB along with Tan, Lim, Jit Meng, Yee, Chiew and Yao, were represented by counsel Gooi Soon Seng; Datuk Gobinath Mohanna appeared for Ng and Ng Advantage; and Mohd Izwan Iswat Mohd Nor appeared for Ahmad Khairuddin. Yee and Ng were brought from prison for the hearing and decision.
Ahmad Shahrir went on to hear mitigation and sentence from the lawyers. The proceedings ended around 7.20pm.
In the end, the court imposed a total fine of RM450 million on GMSB for illegal deposit-taking while all eight were sentenced to between three and nine years' jail and fined a total of RM780 million. Success Attitude and Ng Advantage were also fined RM8 million and RM101 million respectively.
Ahmad Shahrir granted bail to all the accused — except for Yee and Ng, who are currently serving their jail sentence after exhausting their appeal in the other Genneva case. Bail for the remaining six was  set at RM1 million with one surety. At press time, however, four managed to post bail whereas Ahmad Khairuddin is expected to be released on Monday.
Jail, hefty fines for eight individuals
By Vasantha Ganesan
Ahmad Khairuddin Ilias
Ahmad Khairuddin, who joined the board of Genneva Malaysia Sdn Bhd (GMSB) in November 2010, is a University Teknologi Malaysia graduate with a Diploma in Architecture. He joined the board of directors of poultry and property firm LTKM Bhd in December 1999. Prior to that, he ran his own business in the palm oil industry. Ahmad Khairuddin was chairman of LTKM for 14 years until he vacated the position in November 2013. He was also the vice-chairman and non-executive director of brokerage TCL Premier Holdings Bhd from 1996 to September 2000. TCL was taken over by OSK Holdings Bhd and subsequently renamed OSK Property Holdings Bhd in 2002. Ahmad Khairuddin is also a shareholder in companies such as Akidah Murni Sdn Bhd (24.95%), Perisai Intan Sdn Bhd (35%), Saudi-Malaysia Vision Sdn Bhd (50%), Smartestco Sdn Bhd (25%) and Ultra Focus Sdn Bhd (10%).
Datuk Philip Lim Jit Meng
Lim is a former shareholder and director of GMSB. He is also a 50% shareholder of Success Attitude Sdn Bhd, which has been slapped with a fine. Success Attitude was a consultant or agent to GMSB. In addition, Lim is a shareholder in at least three other companies, including Maxi Distinction Sdn Bhd, Original Spectrum Sdn Bhd and Scuba Point Sdn Bhd. Maxi Distinction and Original Spectrum appear to be involved in property investment and letting of property, while Scuba Point conducts classes on snorkelling, scuba diving and trading of sea and water sports equipment. Lim has a 50% stake in Maxi Distinction as well as Original Spectrum, and 37.5% in Scuba Point.
Chiew Soo Ling
Chiew is Lim's wife and his partner in Success Attitude, Maxi Distinction, Original Spectrum and Scuba Point. She holds the remaining 50% not held by Lim in Success Attitude, Maxi Distinction and Original Spectrum. In Scuba Point, she owns the remaining 62.5%.
Datuk Tan Liang Keat
Tan is a former shareholder and director of GMSB. He holds a 49% stake in Samudra-GV Sdn Bhd, 70% in ETA Harvest Sdn Bhd and 20% in Fresh Control (M) Sdn Bhd.
Datuk Marcus Yee Yuen Seng and Yao Kee Boon
Yee is a former shareholder of GMSB and a business adviser to GMSB, while Yao was Yee's personal assistant. Yee is also a shareholder in at least three other companies. He holds a 25% stake in Genneva Sdn Bhd. Yee, Ahmad Khairuddin and Ng Poh Weng were also directors at Genneva Sdn Bhd. Yee's other companies include A-Demand Sdn Bhd, in which he holds a 33.33% stake, and Maquip Sdn Bhd, where he has a 25% stake. Maquip is involved in construction equipment and related products, including piling equipment.
Lim Kah Heng
Lim was general manager of GMSB.
Datuk Ng Poh Weng
Ng was business adviser to GMSB. He is not a founding member of Poh Kong Holdings Bhd, as some reports have falsely stated.
Notice of appeal filed against conviction and sentence
By Hafiz Yatim
A notice of appeal has been filed at both the High Court and Court of Appeal by nearly all 11 of the accused — including three companies — convicted by the High Court earlier last week in the fraudulent gold trading scheme of Genneva Malaysia Sdn Bhd (GMSB), and sentenced to imprisonment and a fine.
Sources from the Kuala Lumpur High Court and their lawyers confirmed the appeal.
"The notice of appeal had already been filed on Wednesday," Gooi Soon Seng, who is representing GMSB, Success Attitude Sdn Bhd and six of the individuals, tells The Edge.
Last Tuesday, Datuk Tan Liang Keat, Lim Kah Heng, Datuk Philip Lim Jit Meng, Datuk Ng Poh Weng, Ahmad Khairuddin Ilias, Datuk Marcus Yee Yuen Seng, Chiew Soo Ling and Yao Kee Boon, along with GMSB, Success Attitude and Ng Advantage Sdn Bhd, were found guilty of accepting illegal deposits and/or money laundering.
Mohd Irzan Iswat, who is representing Ahmad Khairuddin, also confirmed that an appeal notice had been filed on Friday.
Lawyer Datuk Gobinath Mohanna, who is appearing for Ng and his company Ng Advantage, said, however, that he had yet to receive instructions from his client, who is currently serving time in prison for a case involving GMSB.
GMSB's appeal and that of the eight others to set aside their conviction and sentence will be heard by the appellate court, whose decision will be final, as the trial involving GMSB and the eight individuals (including Ng) had begun at the Sessions Court.
The Sessions Court had ordered them to enter their defence but later acquitted them of all charges. On appeal by the prosecution, however, the decision of the inferior court was overturned by the High Court on Tuesday.
Tan, Lim, Ng, Jit Meng and Ahmad Khairuddin, along with GMSB, were found guilty of accepting illegal deposits under the Banking and Financial Institution Act 1984.
Tan, Lim, Ng, Jit Meng and GMSB were also found guilty of money laundering, as were Chiew, Yao, Success Attitude and Ng Advantage.
Fate of second accused in Singapore pending
By Vasantha Ganesan
THE Singapore Commercial Affairs Department (CAD) raided gold investment company Genneva Pte Ltd's office in Orchard Tower on Oct 1, 2012 — the same day the local authorities raided Genneva Malaysia Sdn Bhd's (GMSB) offices in Malaysia.
On Feb 26, 2019, CAD announced that, with the assistance of the Royal Malaysian Police, they had arrested two individuals — former general manager Kwok Fong Loong and former head of transactions Lim Hong Boon — for their suspected involvement in Genneva.
Similar to Malaysia, gold bars were sold under a buyback scheme between 2008 and 2012 to customers with the promise of returns as high as 36% a year over a contract period, based on the price of the gold bought from Genneva.
The company subsequently ran into finan­cial difficulties, however, and started to delay payments to customers. It then implemented a "Gold Inspection" exercise, whereby customers were required to deposit their gold bars with Genneva when renewing their contracts — purportedly to ascertain the authenticity and purity of the gold. The bars would then be returned to the customers after three working days.
Instead of returning the gold bars to customers, however, Genneva either sold them to new customers or pawned them for cash. It was reported that between Aug 17 and Sept 30, 2012, the company collected 3,578.9kg of gold from its customers.
It started to default on returning gold to its customers from Sept 7, 2012, but continued to operate the scheme and collect gold from its clientele.
On Sept 28, 2012, Lim Kieng Justin, who had then just taken over as Genneva's general manager, said there had been a "discovery of financial improprieties some time back" that had led to a delay in the payment of discounts, commission and fulfilment of buyback guarantees.
By Sept 30, 2012, the company had failed to return about 640kg of gold, with an estimated market value of S$45 million, to its customers.
Just recently, on July 30, Kwok, a Malaysian, was sentenced to 56 months' jail after pleading guilty to one count of fraudulent trading. The outcome of the fraudulent trading charge against Lim is pending.
The deputy public prosecutor in Singa­pore was quoted as saying, "Essentially, by obtaining gold on credit from existing clients, Genneva used the gold to relieve its cash-flow problems by generating more cash for the company."