This article first appeared in The Edge Financial Daily, on October 30, 2017.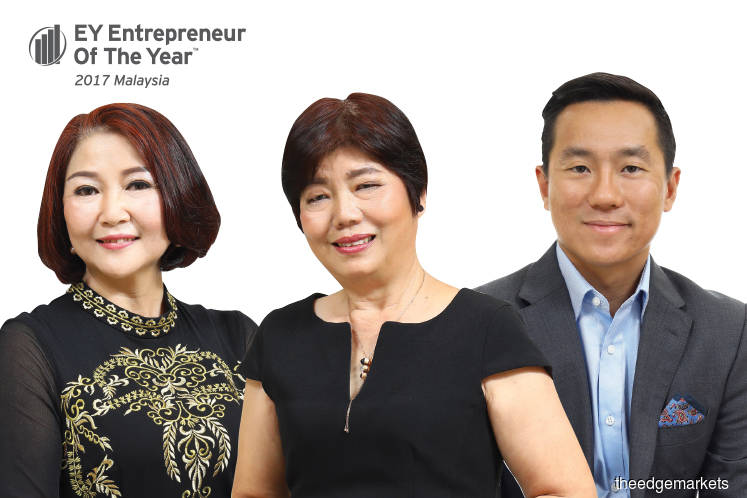 KUALA LUMPUR: Malaysia missed its target of having at least 30% of women on boards of public listed companies by end-2016, a goal it set in 2011. As of last year, only 16.8% of directors of listed companies are women.
Consequently, Prime Minister Datuk Seri Najib Razak extended the deadline to 2020. At the Invest Malaysia 2017 convention on July 25, Najib also threatened to name and shame listed companies with no women on their boards from next year. Then, at the Transformation 2050 dialogue for women on Sept 4, Najib said: "I can also threaten not to award them [with] government contracts if they are really, really recalcitrant".
In tabling the Budget 2018 last Friday, he announced 2018 as the Year to Empower Women, and proposed 30% of board directors of government-linked companies, government-linked investment companies and statutory bodies must be women by end-2018.
Is forcing the issue via a quota system really the best way to push for more women in leadership roles? Some have argued quotas are warranted where women are under-represented due to systemic discrimination, exclusion or disadvantage in the past.
As EY's media partner of the 16th EY Entrepreneur Of The Year Malaysia Award, The Edge Financial Daily spoke to all top nominees of the coveted award this year, which coincidentally also number 16, to get their insights and experience on four entrepreneurship topics — the first of which is women's boardroom representation — for a glimpse of the entrepreneurs within.
Interestingly, the consensus is for a fair chance to be given to women to allow them to show their capability, rather than forcing a quota. Below are three selected answers:
Anne Tan
founder and chief executive officer of Neubodi Holdings Sdn Bhd

Top Nominee in the Woman Entrepreneur category
There is a perception that women are not as capable as men in running a business and Anne Tan is one who has come face-to-face with such notions, and happily proven the critics wrong.
For she not only founded but runs Neubodi, the first bra-fitting specialist in Malaysia, which employs 70 people, all women — though by chance more than design — and turned it from what she laughingly described as a housewife's "hobby" into a business that generates over RM10 million in annual turnover.
Yes, her husband provided the seed money, some RM500,000 about nine years ago, and Tan counts herself lucky for having such a supportive spouse.
But she was also quick to point out that it was her own hard work, creativity and persistence that turned the business into a profitable venture, which she used to convince bankers to fund its expansion. "Yes I was lucky, but if I hadn't put in the hard work, the luck won't [continue] to follow me," she said.
From one store, Neubodi now has a network of 10 — seven in Peninsular Malaysia and three in Sabah and Sarawak.
Tan, who worked as a remisier and a teacher before becoming a housewife and later entrepreneur, said she has faced her fair share of gender bias, which mostly stemmed from the misguided belief that women should focus on their roles at home and not be overly ambitious.
"The question I got was, 'why women want to do so much', 'why won't you sit at home?' That's not right. Women can also be successful; women also want to do more. Why must you limit what women can do?" she shared.
However, despite her own experience, when asked if companies should be told to keep to a quota of women's representation in boardrooms, she gave a firm shake of her head.
"It's not necessary, just give us a fair chance, and do not discriminate. There are a lot of capable women nowadays, just not many are given the chance to prove themselves. Frankly, you will be surprised by the quality of talent you can get if only you open up your mind to the possibility of women's contribution to your organisation," she said.
Today, her husband remains her proud champion and relishes every one of her achievements with her, perhaps more so because he knew of the struggles she went through and how she did it despite having to juggle her business and take good care of their teenage children — a daughter aged 17 and a son aged 14, at the time.
"It was not easy because children get rebellious at that stage. But I believed — and I still do — that as long as we strike a balance, we can do it. You must have an understanding and supportive husband. The saying goes that 'behind every successful man is a supportive wife'. Well, it's also true the other way around," she added.
Chan Yoke Chun
founder and chief executive officer of HLT Global Bhd
Top Nominee in the Woman Entrepreneur category
Founder and chief executive officer of HLT Global Bhd Chan Yoke Chun is no stranger to the concept of women in the boardroom. She herself is a powerful example, in a company where the chairman as well as chief financial officer are both women.
And HLT Global is not in what anyone could claim as a "soft" or feminine industry either. The ACE Market-listed entity specialises in the designing, manufacturing and installation of glove-dipping lines — which puts it smack dab in the category of industrial products.
While she acknowledged that the participation of women in the workforce in this country is definitely better than what it used to be, there is much that can be done, by women themselves in both the private and public sectors, to ensure the numbers continue to rise.
But when asked about the quota system for women's representation in the boardroom, Chan said the issue is not about having a quota in place or not, but whether or not women are being adequately prepared to take on such roles, roles in which they were previously excluded from.
"I believe organisations and the relevant authorities can do more to prepare women to fill higher level management positions by giving them the resources they need to improve themselves," she said.
For one, she thinks both government and non-government organisations should set up more training sessions and workshops to help women unlock their potential and increase their skills and confidence levels, so that they feel more prepared to take on the challenges of holding corporate positions.
"These training can help women hone their soft skills, such as public speaking," Chan said, adding that women are infinitely capable of holding roles with heavier responsibilities and that the development of these soft skills will add to their confidence and encourage more of their participation in Malaysia's corporate scene.
Women themselves, on the other hand, must be ready to help themselves advance. So putting their eyes and ears out for learning opportunities is a must.
"I think there is a lack of awareness among women of the existence of such workshops and training sessions. In reality, I think these sessions will be very beneficial in helping women sharpen their professional and interpersonal skills, so that they are better equipped to tackle the challenges and demands of a corporate job," said Chan.
"Women can advance much further if they are just given the chance to do so," she added.
Mark Koh
co-founder and chief executive officer of Supahands Dotcom Sdn Bhd
Top Nominee in the Emerging Entrepreneur category
If 30% of female representation in the boardroom was made mandatory for all companies, Supahands Dotcom Sdn Bhd would have achieved it — and more.
"If there was a quota, we would have no problem fulfilling it," said Mark Koh, co-founder and chief executive officer of the three-year-old company. In fact, more than 50% of its management team is female, said Koh, whose co-founder, who is also the chief operating officer of Supahands, is a woman. And a whopping 90% of SupaAgents, which is what the business services provider calls its employees, are women.
The reason why the company is able to achieve and sustain such a women-heavy business model is because all its employees are allowed to work from home. In fact there are no SupaAgents in the office.
"As long as you've got a computer and a good Internet connection, you can work for us," Koh said. The team's business operations do not rely on a physical space or physical asset for its operations. What sets it even further apart from traditional business process outsourcing outfit is that it uses technology to aggregate and delegate work.
According to Koh, many of Supahands' female agents have corporate backgrounds, making them fully capable of handling business processes. However, most of these women have left their jobs and have not been rehired, or would otherwise prefer to spend time at home with their children.
"What we do enables them to earn an income stream by working from home. There is a social impact [to what we do]," Koh said.
Supahands hires some 2,000 SupaAgents in Malaysia, Indonesia, and the Philippines with overseas operations making up a significant 60% chunk of the group's revenue.
Last year, the company pivoted to providing back-end enterprise services to businesses via a business-to-business model. Its previous model, which saw SupaAgents acting as virtual assistants to service consumers, which was a business-to-consumer model, had proved difficult to scale, Koh said.
Given its company and management structure, Koh said Supahands definitely has no bias in terms of gender, or even nationality. Its employees come from 14 different countries as the company believes that "global companies need a global mindset".
"We're very unbiased — the platform is unbiased, the way we run work is unbiased, and the way we hire is extremely unbiased," Koh said.
As such, he doesn't believe there is a place for gender discrimination at the workplace, as the focus should be on meritocracy.
"If you can do the job, you should be promoted to do the job," he added.