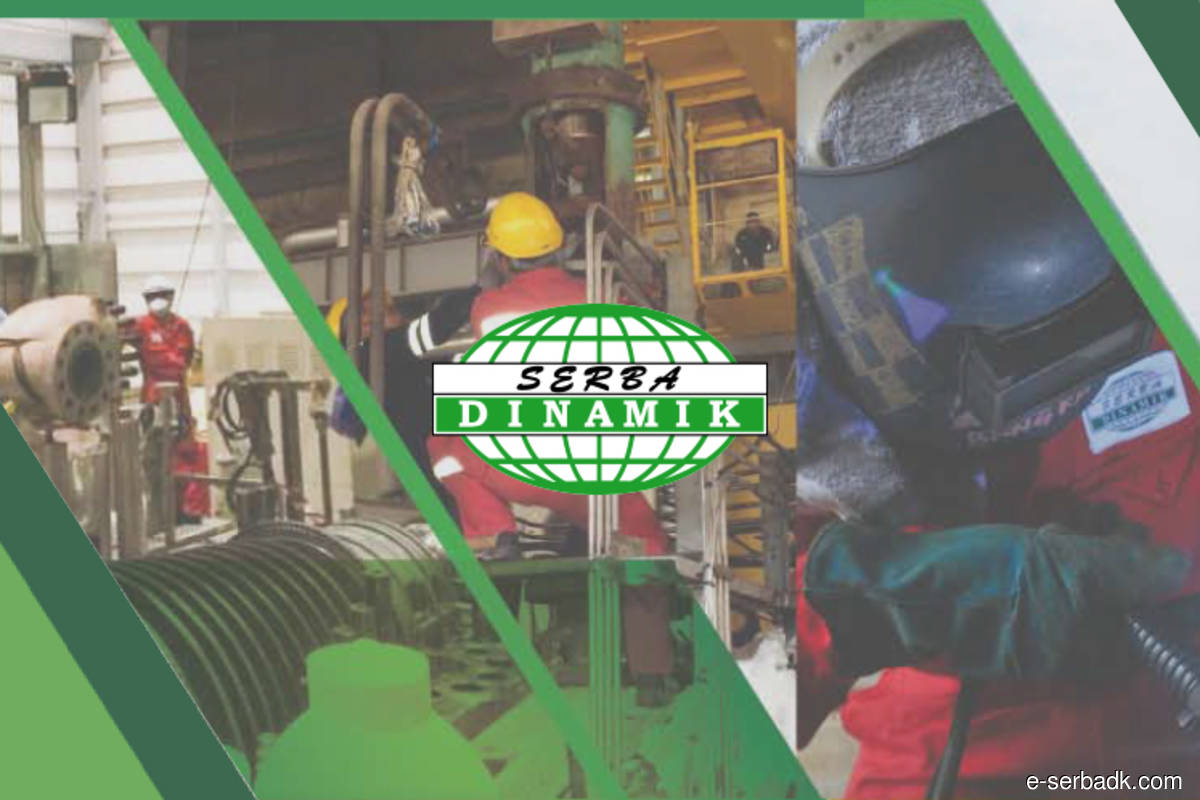 KUALA LUMPUR (May 18): The High Court on Wednesday fixed June 8 to hear the application by creditors and financial institutions to appoint an interim liquidator for beleaguered Serba Dinamik Holdings Bhd and its subsidiaries and also for the company's application to cross-examine the winding-up petitions filed late last month.
The date was fixed by Justice Nadzarin Wok Nordin following a case management with the petitioners in the four cases against Serba Dinamik and its subsidiaries with the company's legal representative via online proceedings.
"Although the whole week is the court vacation week and noting the urgency of this matter following a certificate of urgency had been filed, the court has fixed June 8 to hear the applications physically.
"Please be prepared that the court would hear the case the whole day and possibly until evening after lunch," Justice Nadzarin said.
Serba Dinamik's counsel Mak Lin Kum also informed the court that a scheme of arrangement was also filed on Friday.
However, the creditors and financial institutions who are petitioners in the winding-up led by Datin Jeyanthini Kannaperan, Benjamin Dawson, Datuk John Clark Sumugod, and Karen Tan informed the court that they have to seek instructions from their clients over the proposed scheme of arrangement.
Jeyanthini appeared for the syndicated lenders, while Dawson appeared for the bilateral lenders including HSBC Amanah, Sumugod for Bank Rakyat and MBSB, while Tan for Hong Leong Islamic.
Financial institutions to give feedback on scheme of arrangement on May 25
Mak informed the court and parties that the scheme of arrangement may involve debt restructuring and debt deferment.
As the financial institutions have yet to give feedback on this issue, Justice Nadzarin, who was only last month confirmed as a High Court judge since being appointed a judicial commissioner in November 2019, also fixed May 25 as case management for the financial institutions to come back to court to inform the outcome on their clients' decisions with regard to the scheme of arrangement.
It is understood that four subsidiaries of Serba Dinamik and the parent company had filed for a scheme of arrangement and they are SD Controls Sdn Bhd, Serba Dinamik Development Sdn Bhd, Serba Dinamik Group Bhd (SDGB), and Serba Dinamik Sdn Bhd (SDSB). It is understood the scheme of arrangement will be fixed before another High Court (commercial division) on Thursday.
Earlier, Justice Nadzarin had asked parties to inform the court as to their suggestions on hearing the matter, before fixing the June 8 hearing date.
Winding-up petitions
On April 29, theedgemarkets.com reported that Serba Dinamik and its three subsidiaries were served with winding-up petitions from six financial institutions that were involved in providing RM1.2 billion in syndicated term financing.
The subsidiaries were Serba Dinamik International Ltd (SDIL) based in Labuan, SDSB, and SDGB.
The creditors have proposed Victor Saw Seng Kee, a licensed liquidator of PricewaterhouseCoopers Advisory Services Sdn Bhd, to act as liquidator of Serba Dinamik, SDGB, SDSB and SDIL.
The creditors and financial institutions comprise of AmBank Islamic Bhd, UOB (M) Bhd, Standard Chartered Bank (M) Bhd, Bank Islam (M) Bhd, MIDF Amanah Investment Bank Bhd, HSBC Amanah (M) Bhd.
The court documents said SDGB, SDSB and SDIL were named as the security parties under the syndicated term financing.
The creditors are of the view that Serba Dinamik is unable to pay its debts as per Section 465(1)(e) and Section 466(c) of the Companies Act 2016, taking into account the company's current, contingent and prospective liabilities.
Besides the default on the RM99 million instalment, the petition was also filed on the grounds that Serba Dinamik could not meet the payment obligations related to RM1.78 billion in syndicated term financing.
These events of default included its failure to meet its payment obligation, failure to submit audited accounts within the extended deadline of Nov 30, 2021, as well as Serba Dinamik's classification as a Practice Note 17 company on Jan 6, 2022.
Four senior executives of Serba Dinamik were charged last December, accused of submitting a false statement in relation to Serba Dinamik's record high revenue of RM6.01 billion for the 12-month period ended Dec 31, 2020.
However, the Attorney General's Chambers decided to withdraw the charges following a letter of representation by the accused and they paid a total compound of RM16 million last week and had the charges withdrawn by the Securities Commission Malaysia last Friday.
On March 24, four Serba Dinamik subsidiaries, namely SDGB, SDSB, Serba Dinamik Development and SD Controls withdrew their applications filed a month earlier at the High Court for these companies to be placed under judicial management after strong objections from its creditors.
Read also:
Serba Dinamik executives given discharge and acquittal
Serba Dinamik to seek leave from High Court for resolution of payment obligation
Creditors file winding up petitions against Serba Dinamik
Serba Dinamik subsidiaries withdraw all applications for judicial management