This article first appeared in The Edge Financial Daily, on May 30, 2018.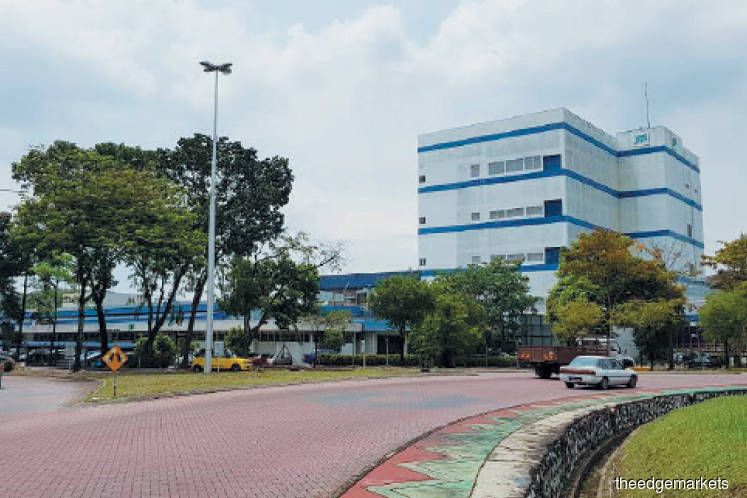 KUALA LUMPUR: JT International Bhd (JTI Malaysia) has sold its manufacturing facility in Shah Alam, Selangor, making it the second tobacco company in Malaysia to do so after British American Tobacco (Malaysia) Bhd (BAT Malaysia) in 2016.
Sources told The Edge Financial Daily that the five-acre (2.023ha) JTI Malaysia plant was sold to another Japanese company at a "more than expected" price. It is learnt that the deal was completed a couple of months ago.
In November last year, The Edge Malaysia weekly reported that JTI Malaysia, whose brands are Winston and Mevius, had put the factory up for sale following its decision to shut down its manufacturing facility by December 2017 amid a challenging operating environment.
Details of the asset transaction remain sketchy. When contacted for confirmation and information, JTI Malaysia declined to comment. JTI International's Japan office also failed to respond to questions sent by The Edge Financial Daily.
The new owner, believed to also be in the cigarette business, is said to have paid a premium over what JTI Malaysia had anticipated.
Sources, in November, told The Edge Malaysia weekly that JT Malaysia's plant in Persiaran Raja Muda Shah Alam, on a 217,800 sq ft land, would be able to fetch between RM30 million and RM40 million. It is learnt that the asset may have, in fact, been sold for between RM40 million and RM50 million.
Industry experts said JTI Malaysia's asset is in an area where the remaining leasehold is about 50 years. Based on recent transactions in the plant's vicinity and assuming the building has little value, experts estimated a deal would be inked at between RM100 and RM140 per sq ft (psf).
It now appears JTI Malaysia had managed to seal the factory and land deal at between RM183 and RM229 psf, higher than the initial estimate of between RM137 and RM183 psf.
In August last year, Chemical Co of Malaysia Bhd (CCM) sold a 70.93-acre tract in Jalan Asam Jawa 16/15 in Shah Alam, about 2.4km from JTI Malaysia's factory, for RM190 million to GBA Corp Sdn Bhd. This works out to RM61.50 psf for the land. However, the price may have been lower as it is a larger parcel and it is possible that contamination issues at the site may have to be addressed.
Prior to that, in August 2016, Amalgamated Industrial Steel Bhd sold its 10.01-acre leasehold factory land in Jalan Utas 15/7, Shah Alam, for RM695 million. The parcel, with 53 years remaining on the lease, was sold for RM159 psf.
BAT Malaysia also shut down its manufacturing operations in Virginia Park, Petaling Jaya, last year, citing a challenging business environment. It sold its factories and two leasehold parcels, measuring a total of 5.3 acres, for RM218 million in cash. The purchaser, LGB Properties (M) Sdn Bhd, plans to redevelop the site. BAT's cigarette brands include Dunhill, Kent and Pall Mall.
In May last year, JTI Malaysia announced that over the past few years, the operating environment has been extremely challenging especially because of the significant and alarmining growth of illegal tobacco products, cornering 57% of the market.
It said as a result, it saw a 25% drop in the overall legitimate market and an increase in costs associated with the fight against illegal trade, resulting in a complete loss of scale throughout its supply chain.
The company added that operational limitations have significantly hindered its manufacturing operations' sustainability in Malaysia and the further development of its business locally. As a result of the closure, JTI Malaysia had let go 270 employees.
A search on the Companies Commission of Malaysia website reveals that based on JTI Malaysia's latest financial report available, the company's revenue declined to RM1.3 billion in the financial year ended Dec 31, 2016 (FY16) from RM1.41 billion in FY14. Its net profit also dropped to RM102.28 million in FY16 from RM158.11 million in FY14.
As at end-FY16, JTI Malaysia's accumulated profit stood at RM353.06 million, while total liabilities were at RM153.08 million, of which RM118.34 million were current.
JTI Malaysia now sources products for the local market and other Asian markets from its production facilities abroad.