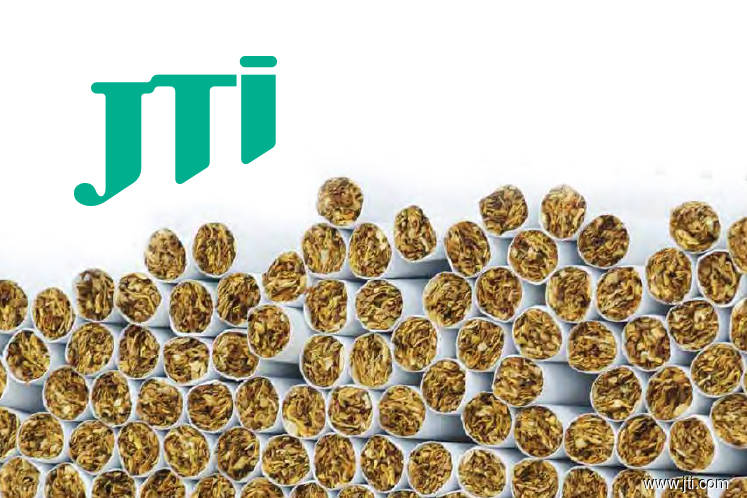 KUALA LUMPUR (Jan 19): JT International Bhd (JTI Malaysia) said the Health Ministry should not reject the tobacco industry's proposal to reintroduce small cigarette packs as it is an "unique solution" to address illegal cigarette trade. 
"Dismissing small packs proposal, especially in the absence of any other effective solutions, would only worsen the illegal cigarette trade," said managing director Guilherme Silva, noting the illegal trade is costing the country RM4 billion in tax revenues.  
"The fact remains that the price of legal cigarettes is high and this causes smokers to switch to cheap and easily available illegal cigarettes," Silva said in a statement.  
Under the Control of Tobacco Product Regulations, a pack of cigarettes cannot be legally sold below RM10, but all illegal cigarettes are sold below that price, Silva pointed out. 
"The minimum cigarette price ruling can only be enforced by the Health Ministry and no other enforcement body. Therefore, the Health Ministry should take more actions to stop illegal cigarette trade from proliferating," Silva said.  
The illegal cigarette trade had overtaken the legal industry in Malaysia for almost two years now and has shown no signs of improvement, he added.
Hence, Silva said all ministries and law enforcement agencies must work together to address the issue. 
"While the Royal Malaysian Customs have been taking actions to enforce against illegal cigarette trade, this is a national issue that requires intervention from all ministries and law enforcement agencies, including the Health Ministry, to start taking an aggressive enforcement stance on its mandated minimum cigarette price regulations," Silva said.   
Yesterday, Bernama reported Health Minister Datuk Seri Dr S.Subramaniam as saying the small cigarette packs proposal was just an excuse by the tobacco industry lobbyists who claimed the move could check cigarette smuggling. Subramaniam said the government will not support the proposal.