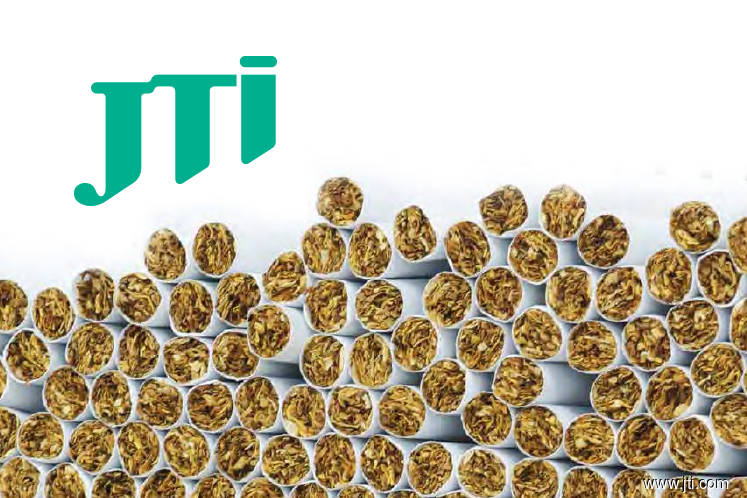 KUALA LUMPUR (Sept 21): JT International Bhd (JTI Malaysia) today urged the Ministry of Health (MoH) to clarify the government's position on the implementation of the sales and services tax (SST) on cigarettes. JTI Malaysia alleged that the ministry's inaction has resulted in a price war in the market.
In a statement today, JTI Malaysia said there is confusion as customers grapple with new cigarette pricing.
"JTI Malaysia urges the MoH to swiftly take the necessary actions to avoid further confusion and to ensure a level playing field in the market. When GST (goods and services tax) was zero-rated on June 1, both the MoH and Ministry of Finance issued specific statements that tobacco companies were prevented from reducing prices equivalent to the 6% GST imposed on the product.
"Following the introduction of SST on Sept 1, prices of cigarettes are by law required to be increased under regulations administered by the MoH. As of Sept 5, JTI Malaysia increased the prices for all its products based on the differential tax rates between GST and SST. However, the current situation where there are differences in prices set by tobacco manufacturers has triggered a pricing dynamic in the market not seen in Malaysia for many years. For instance, there were products where prices had increased only to revert to old pricing days later," JTI Malaysia said.
JTI Malaysia managing director Cormac O'Rourke said in the statement that in Malaysia, any cigarette price change is subject to the MoH's approval.
In relation to any tax-driven price increase, O'Rourke said it is illegal for any tobacco manufacturer to absorb any quantum of the increase.
"As of today, based on our observations, it would look like there has been a rowback on certain cigarette brand prices in the market place to pre-SST prices. The MoH must intervene and decide on a price point that properly takes into account the required pass on of the differential rate of SST versus GST, as well as not allowing any company to gain a price advantage by discounting. This is to avoid any price advantage by way of price promotion which is against the MoH's own laws," he said.
At the time of writing, the MoH had not issued a statement in response to JTI Malaysia's claim.