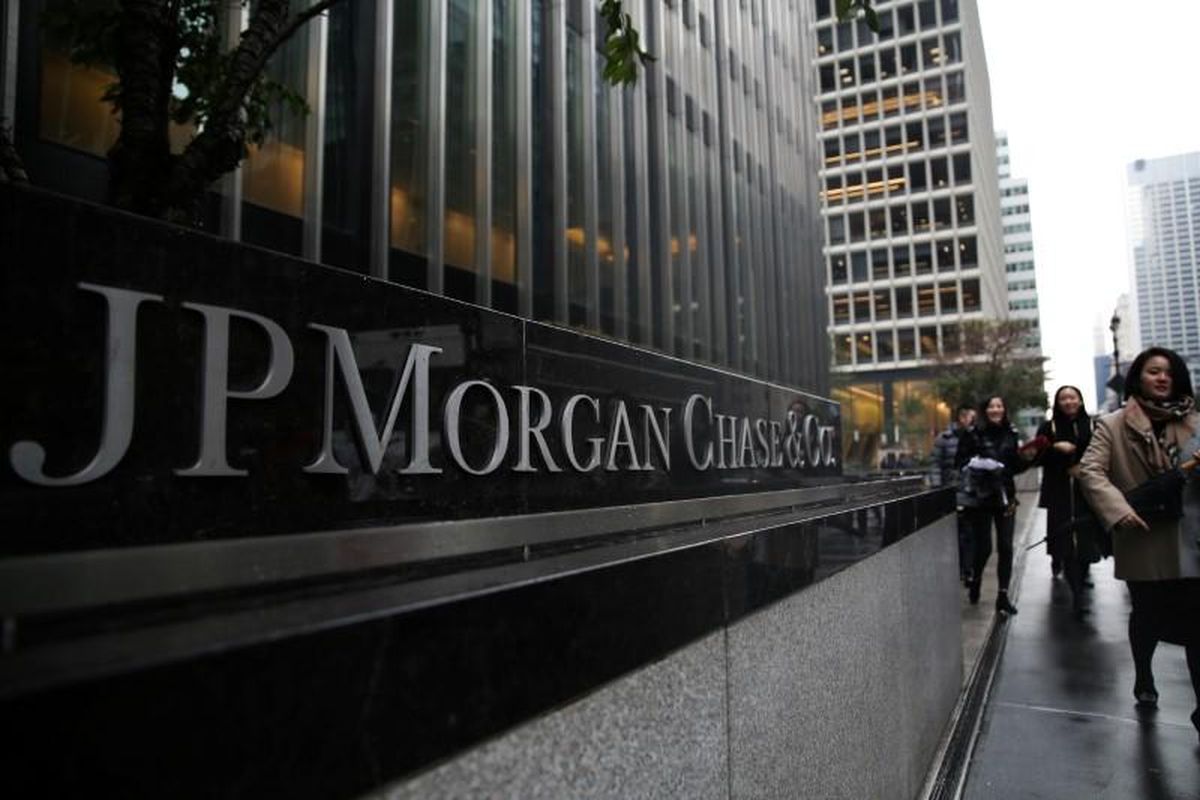 (April 14): A former JPMorgan Chase & Co trader who was fired over a spoofing allegation said he was only dismissed because the bank wanted to "appease" US regulators following a scandal that cost the bank close to US$1 billion in penalties.
Bradley Jones, a former cash equities trader, is suing the bank for unfair dismissal in London, saying that compliance officials ruled there was nothing suspicious about his trading only to revisit it three years later. The review came after JPMorgan decided it needed to be tougher on such cases after
accepting that market manipulation was rife at two trading desks in the US, he said.
"As part of that attempt at appeasement, the bank decided to trawl through historic trading activity and to make an example of Mr Jones," his lawyer said on the first day of a trial Tuesday.
The case echoes that of a Citigroup Inc former trader who was dismissed over similar allegations even after the UK financial regulator cleared him of misconduct and highlights the difficulties facing banks attempting to second-guess regulators in market abuse cases.
Jones' initial trading of a Swiss stock one afternoon in January 2016 triggered a surveillance alert after he placed two sell orders and then canceled them shortly afterward.
While submitting and canceling orders isn't illegal, it is unlawful as part of a strategy intended to dupe other traders and create a false impression of demand. The false impression is what gives the practice the moniker of spoofing.
At the time, compliance officials wrote in an email that the trading "does not of itself indicate any suspicious activity" and chose not to alert regulators at the Financial Conduct Authority. Jones was later promoted.
Everything changed after US authorities began investigating JPMorgan in 2019. The bank agreed to pay more than US$920 million to resolve claims that desks were spoofing markets in precious metals and Treasuries. The response was a "volte face" by investigators, Jones said in court documents.
The bank went from treating an isolated incident of potential spoofing as an "aberration," to a policy where every questionable trade needed an explanation, Trevor Mullin, a markets compliance official at the bank, told the tribunal.
"A number" of potential spoofing incidents from 2016 to 2019 were reopened, Jones' case among them, the bank's lawyer said.
Jones' lawyer, Thomas Ogg, asked Mullin whether the change in approach to suspected market abuse meant there was "no room for giving the traders the benefit of the doubt" and if it was it more likely that traders would be dismissed.
Jones told managers that while he couldn't remember the precise reasons for his trading, it might have been to better understand pricing in the market, according to court documents.
"Trading activity that either attempts to manipulate the market or in fact has that impact is not behavior we can tolerate in a highly regulated profession," Charles Bristow, JPMorgan's Co-Head of Global Rates, wrote to Jones. The trader was fired in January 2020.
The former trader wants to be re-hired by JPMorgan if he wins his case, allowing Jones to reclaim his lost salary, which would likely be more than any tribunal award. Under UK law, most employment awards are capped at slightly more than 80,000 pounds (US$110,000) absent evidence of discrimination or retaliation.
A lawyer for Jones and a spokesman for JPMorgan declined to comment. Jones is scheduled to testify later this week.
The case has similarities with that of a former Citigroup credit trader fired over spoofing. King Yew Choo had argued at an employment tribunal that the FCA never found his trading to be improper and that the bank simply presumed he was guilty. He lost his employment case after the judge said that Choo's "unique pattern of pricing and trading" gave considerable weight to the bank's own investigation.