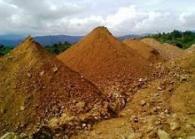 SINGAPORE (Dec 2): Joyas International Holdings, a Hong Kong-based company that makes metal gifts and jewellery products, is seeking to diversify into the nickel distribution and trading business.
It will do so by acquiring a 70% stake in Hong Kong Silver Basic Group for HK$700,000 ($116,666), it said in a statement today.
The target company gets nickel from suppliers in Indonesia and the Philippines and distributes and trades the commodity in Hong Kong and China.
It generated HK$206.5 million in revenue and HK$187,000 in earnings last year.
After the acquisition, Joyas intends to enter into exclusive distribution agreements with PT Shenniu Mining Indonesia and Sinophil Mining and Trading Corp.
Shenniu Indonesia has two mining concessions in Sulawesi with estimated recoverable reserves of more than 400 million metric tonnes of nickel ore.
Sinophil owns a nickel mining concession in Davao, Philippines, with more than 50 million metric tonnes of recoverable reserves.
Joyas will issue warrants and convertible bonds to fund the acquisitions.
A total of 354.7 million warrants will be issued at one cent apiece. Each warrant, valid for five years, entitles the holder to subscribe for one new share at a price of 10 cents.
Assuming the warrants are fully subscribed and exercised, Joyas will raise net proceeds of $37.1 million.
Joyas expects to issue up to $5.3 million worth of convertible bonds, which will be priced at 1.5 cents each and pay an annual coupon of 7% until maturity in 2020, although it has the option to redeem them three years after the date of issue.
The bonds can be converted into shares at a price of 10 cents.
The acquisitions and cash calls are subject to shareholders' approval at a meeting scheduled on Jan 8 next year.
"The global demand and consumption of nickel is expected to outpace supply in the long term, fostering a sustainable and long term value proposition in the nickel trading and distribution business," Joyas' managing director Peter Lau said in the statement.
Joyas achieved earnings of HK$1 million in 1H2014 on revenue of HK$46.8 million.
It said in August when it reported its 1H2014 results that it was looking for suitable investment opportunities as its existing business is expected to remain weak amid a flagging economic recovery in the US and Europe.