This article first appeared in The Edge Financial Daily, on October 9, 2019.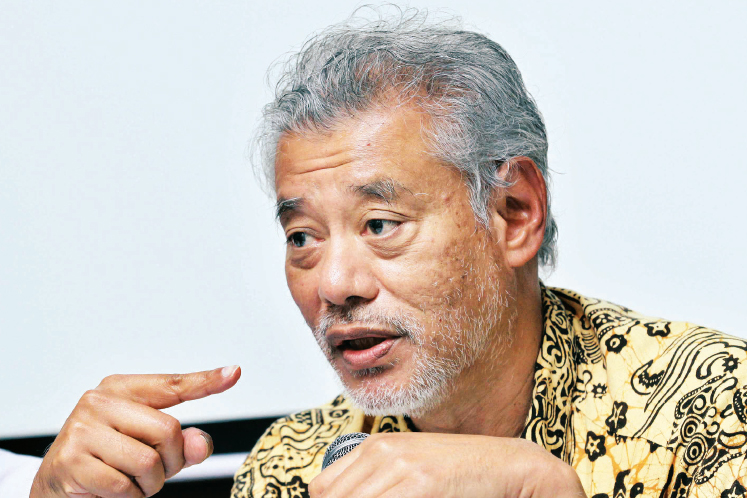 Jomo says the government should think about subsidising public transportation for the bottom 70% and think less about the top 30%. The Edge file photo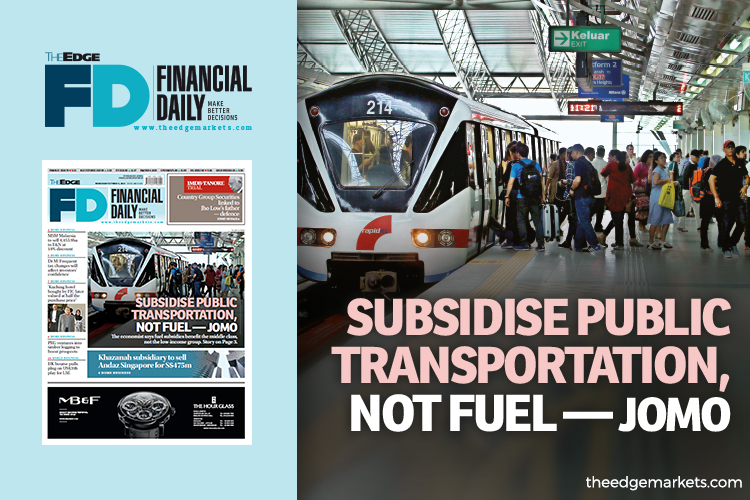 KUALA LUMPUR: Prominent economist Professor Dr Jomo Kwame Sundaram has urged the government to subsidise public transportation instead of giving fuel subsidies as this would help the masses reliant on the former.
"Who uses more fuel? Car owners. The bottom 20% [income group] has no cars, not even motorcycles. They depend on public transport," Jomo said, adding that the government should think about subsidising public transportation for the bottom 70% and think less about the top 30%.
Bernama quoted him as telling reporters this yesterday when asked to comment on Putrajaya removing the existing petrol subsidy mechanism and gradually float the RON95 petrol price in Peninsular Malaysia from Jan 1, 2020.
"The Malaysian government has been trying to reduce this subsidy. Fuel subsidies in all countries are basically benefitting the middle class rather than the low-income group," Jomo said, adding that Malaysia is one of the countries with the highest car ownership in the world.
Finance Minister Lim Guan Eng also referred to Malaysia's high car ownership when launching a RM500 million fund for public transportation operators in May.
He pointed out the public transport modal share (the percentage of travellers using a particular type of transportation or the number of trips using the type) had remained low despite heavy investments in rail and bus services.
The modal share in Kuala Lumpur, he noted, stood at around 20%, compared with 36% in Jakarta, 30% in Bangkok and 67% in Singapore.
Guan Eng also cited a World Bank report showing transport cost was 50% higher in Kuala Lumpur, compared with Hong Kong or Tokyo.
Jomo also said yesterday the government should think about other development opportunities, including a move to biodiesel.
On the government's proposal to liberalise the energy sector, he said the government had committed to boosting renewable energy usage and that should be the priority.
"When independent power producer projects were given to companies, many of them were generating electricity using diesel. But now they are using coal, a step backwards as there are a lot of sulphides and sulphites going into the atmosphere and adversely affecting the people's health."
Jomo, also a senior research adviser at Khazanah Research Institute, had earlier chaired a panel discussion entitled "Growth and Development" at the Khazanah Megatrends Forum 2019.