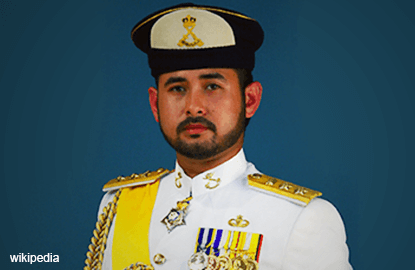 (Sept 4): Reeling from Harimau Malaya's shocking 10-0 defeat to the United Arab Emirates (UAE) in the World Cup qualifying rounds, angry fans have taken to social media to demand that coach Dollah Salleh be sacked immediately.
Leading the charge is Johor crown prince Tunku Ismail Sultan Ibrahim, a vocal critic of the Football Association of Malaysia (FAM), who said the state would be happy to contribute towards hiring a replacement for Dollah.
"Johor FA will contribute a budget to hire a foreign coach who would be more qualified to lead our national team. Enough is enough, we cannot continue to ignore the problem we are facing," he said in a Facebook post on the Johor Darul Takzim page.
"Sack Dollah Salleh as soon as possible to improve whatever we can and to save whatever dignity we have left and before our football standard continue to deteriorate."
The national team were demolished 10-0 by the UAE in the qualifying second round Asian Zone Group A match at the Mohamed Zayed Stadium in Abu Dhabi on Thursday, in their worst ever result.
They last suffered a huge defeat at the hands of football minions when they were thrashed 8-2 by New Zealand in Kuala Lumpur some 50 years ago.
The crown prince also said that it was "too late" for the national football team to improve as changes and improvements should have been made by now.
"7-0 in the first half. It was an opportunity to change the position of Malaysian football but it is too late now.
"If the head is not right, the tail would not be either," he added, in a veiled attack on the FAM leadership.
Dollah was appointed Harimau Malaya's coach last year, on a 2-year contract.
He said teams should be given between 70% and 80% of the earnings from match broadcasts, which would help in hiring a foreign coach and to develop training programmes for footballers at the grassroots.
He added that FAM did not need more than 20% or 30% of the earnings.
"With earnings from broadcasting rights and from sponsorships, it can be done. A good foreign coach is very important," he said.
He also wanted football academies to be set up which he said would increase professionalism among the players.
"We need foreign expertise, and we also need to change our mindset and character, then only we can change the mindset and mentality of the players."
On FAM's official Facebook page, the demands for Dollah's removal were loud.
Mike Kilo Alpha said: "Bubarkan FAM ... FAM takde maruah ... dollah salleh patut dipecat" (Dissolve the FAM ... FAM has no dignity ... Dollah Salleh should be sacked).
"Ambik la coach import (Get a foreign coach)," said Zaidi SkillTwins. – The Malaysian Insider