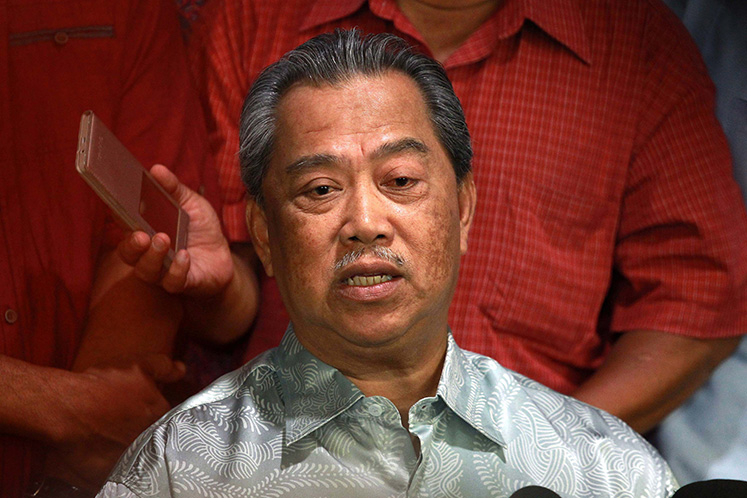 KUALA LUMPUR (July 10): The Johor State Government has been urged to reconsider its decision to maintain the State's youth age limit to 40 years, for uniformity between the Federal and State Governments.
Home Minister and Pagoh MP, Tan Sri Muhyiddin Yassin, said he was puzzled by the decision despite the discussion on the definition of youth being carried out in the Dewan Rakyat, which saw the consent of all Members of Parliament, including from Johor.
"I read in the newspaper that the instruction came from the palace and that, I do not know whether it is right or not. Therefore, I urge the Menteri Besar and the State Executive Council to carefully consider, go to the palace and explain," he told reporters at the Parliament lobby today.
He said it was imperative that the State Government implements a uniform policy with the Federal Government.
"In future, there will be confusion, when in Johor (youth) is  up to 40 years old, outside Johor, 30 years, and will have various consequences," he said.
He said the lowering in age limit in the definition of youth from 40 to 30 years indicated that the Government recognised the roles of young people, especially in terms of leadership.
Yesterday, State Youth, Sports, Entrepreneur Development and Cooperatives Committee chairman Sheikh Umar Bagharib Ali said the Johor State Government will maintain its State youth age limit at 40 years, until the amendment of the Youth Societies and Youth Development Act 2007 comes into force in 2021.
On July 3, the Dewan Rakyat passed the Youth and Youth Development (Amendment) Bill 2019, which reduced the age limit in the definition of youth from 40 to 30 years.
Meanwhile, Youth and Sports Minister Syed Saddiq Syed Abdul Rahman said the State Government's actions would be raised in the Cabinet meeting for further action.
However, he stressed that his Ministry was committed to empowering young people, despite the obstacles.
"The Registrar of Youths (ROY) is clearly under KBS. We will stand firm. When we promise reform we will do it despite the obstacles," he said.