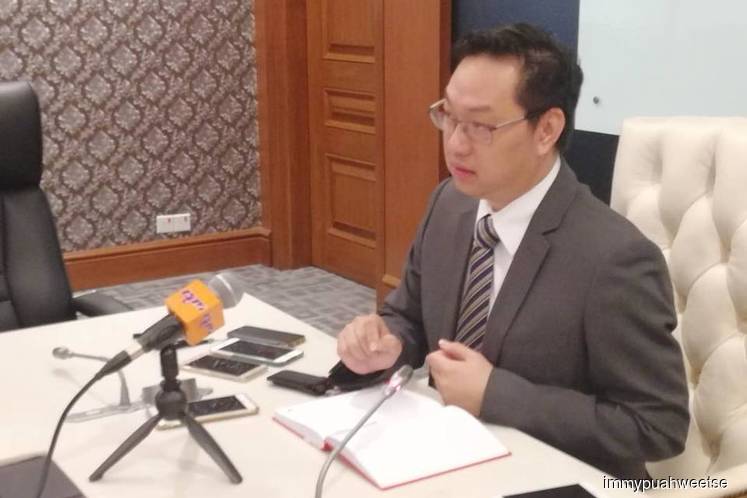 JOHOR BAHRU (June 13): The Johor State Government is confident that its recent trade missions to China to attract investments from manufacturers affected by the United States-China trade war will begin to show results by year-end.
State International Trade, Investment and Utilities Committee chairman, Jimmy Puah Wee Tse said they had engaged 10 Chinese companies for trade discussions, following which the State had received numerous enquiries on investments in Johor.
"The companies were those wishing to escape from the effects from the tariffs resulting from the trade war, but it (the investments) will take some time and I am confident that soon, maybe by the end of the year, we will see some results from the trade missions," he told a press conference here, today.
During the State Government's recent trade mission to Guangzhou, Huizhou and Shenzhen in China on May 27-June 2, three Memoranda of Understanding (MoUs) were signed between the Johor Bahru Chinese Chamber of Commerce and Industry and Chinese business associations.
The MoUs were aimed at strengthening the collaboration between the parties.