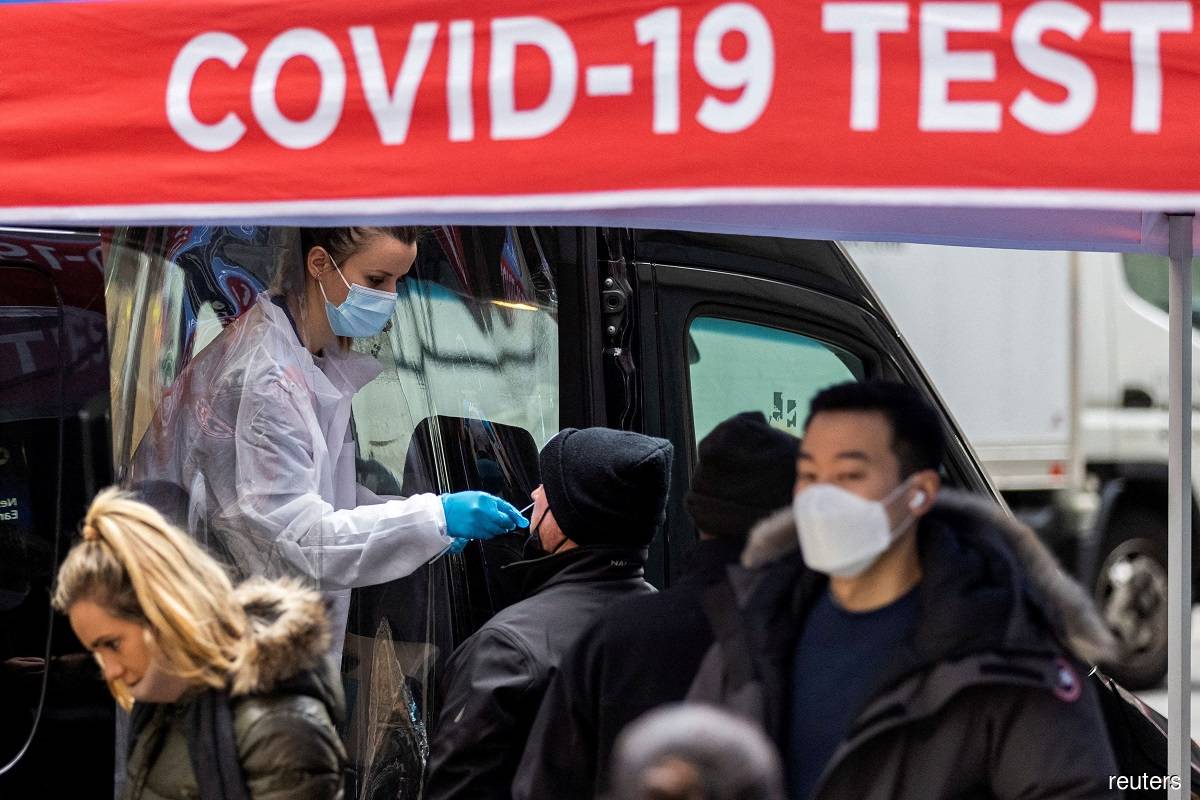 KUALA LUMPUR (Feb 2): Lockdowns in the U.S. and Europe had little or no impact in reducing deaths from COVID-19, said researchers at Johns Hopkins University.
They said the lockdowns during the early phase of the pandemic in 2020 reduced COVID-19 mortality by about 0.2%,
However, the researchers said they found no evidence that lockdowns, school closures, border closures, and limiting gatherings have had a noticeable effect on COVID-19 mortality
Lockdowns are defined as the imposition of at least one compulsory, non-pharmaceutical intervention (NPI).
NPIs are any government mandate that directly restrict peoples' possibilities, such as policies that limit internal movement, close schools and businesses, and ban international travel.
In the study titled "A Literature Review and Meta-Analysis of the Effects of Lockdowns on COVID-19 Mortality" released Monday (Jan 31), the researchers said the lockdowns did have "devastating effects" on the economy and contributed to numerous social ills.
"They have contributed to reducing economic activity, raising unemployment, reducing schooling, causing political unrest, contributing to domestic violence, and undermining liberal democracy," they said.
The paper said data on total deaths in a country is far more precise than data on COVID-19 related deaths, which may be both underreported (due to lack of tests) or overreported (because some people die with – but not because of – COVID-19).
Purpose of lockdowns is to save lives
The study posited that to the extend lockdowns shift deaths from COVID-19 to other causes (e.g. suicide), estimates based on COVID-19 mortality will overestimate the effect of lockdowns.
Likewise, if lockdowns save lives in other ways (e.g. fewer traffic accidents) lockdowns' effect on mortality will be underestimated.
The report concluded that shelter-in-place orders (SIPOs) were also ineffective, explaining they only reduced COVID-19 mortality by 2.9%.
Studies looking at specific NPIs (lockdown vs. no lockdown, facemasks, closing non-essential businesses, border closures, school closures, and limiting gatherings) also find no broad-based evidence of noticeable effects on COVID-19 mortality.
The researchers said lockdowns are not an effective way of reducing mortality rates during a pandemic, at least not during the first wave of the COVID-19 pandemic.
"Our results are in line with the World Health Organization Writing Group (2006), who state, "Reports from the 1918 influenza pandemic indicate that social-distancing measures did not stop or appear to dramatically reduce transmission [...]," they said.