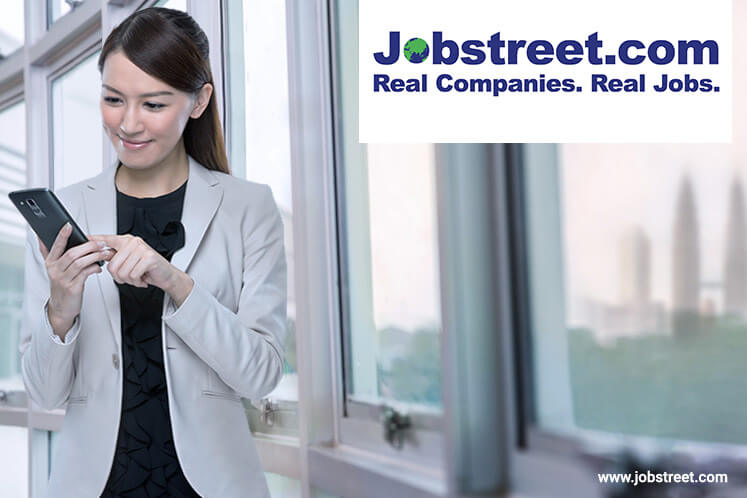 KUALA LUMPUR (Jan 10): Malaysia is ranked fourth out of seven Asian countries based on JobStreet.com's Employee Job Happiness Index 2017 survey. The survey showed more than half of respondents in Malaysia were neutral to happy with their jobs.
Jobstreet.com said in a statement today Malaysia scored 4.65 on a 10-point scale. Indonesia and Singapore took the first and seventh spots respectively, according to Jobstreet.com.
"In the region, the happiest country of 2017 Index was Indonesia (5.27). With more than three out of four people being happy at work, Vietnam (5.19) ranked the second, followed by the Philippines (4.97) as the third. Thailand (4.55), Hong Kong (4.45) and Singapore (4.31) took the fifth, sixth and seventh places respectively.
"A total of 35,513 people were surveyed from seven countries, namely Hong Kong, Indonesia, Philippines, Malaysia, Singapore, Thailand and Vietnam, across 20 industries, including fresh graduates and those in top management positions," Jobstreet.com said.
In Malaysia, Jobstreet.com said it had surveyed 10,143 employees, and 58% of respondents reported they were neutral to happy with their jobs.
"Malaysian employees reported that having a good work location, having good colleagues and company reputation are the top three key factors that affect their job happiness. The survey results also showed that those employees working in the civil service, food and beverage, and medical industries are the happiest.
"Breaking down into specialisation, the happiest employees turned out to specialise in sales (Telesales/Telemarketing), engineering (Electrical & Civil Engineering) and healthcare (Nurses, medical support & assistant). In contrast, poor leadership, a lack of career development and training opportunities were flagged by respondents as the top three factors contributing to job unhappiness," Jobstreet.com said.