This article first appeared in The Edge Financial Daily, on July 30, 2018.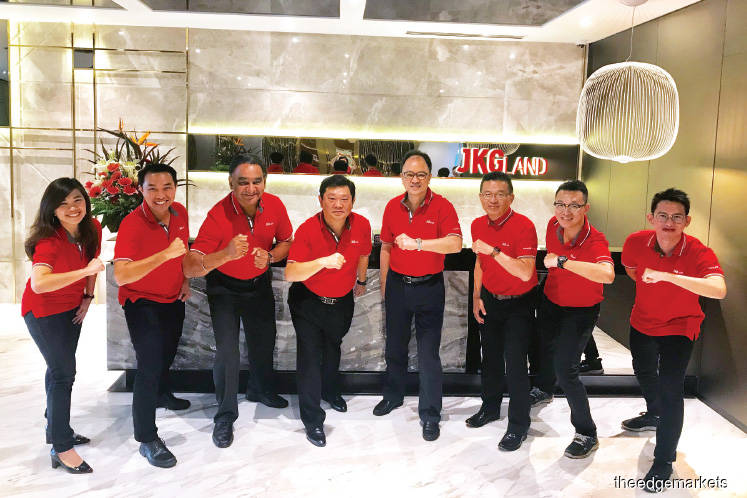 JKG Land Bhd's participation in The Edge Kuala Lumpur Rat Race marks the beginning of the company's involvement in major charitable events, said managing director Datuk Teh Kean Ming.
He said helping the underprivileged is one of JKG Land's corporate social responsibility (CSR) programmes. "It is important that CEOs (chief executive officers) walk the talk when it comes to this matter — they must set the tone and platform for the entire company to follow. They must help inculcate the culture of giving back to society."
JKG Land's CSR programmes  include organising free health talks and sponsoring youth development programmes of educational institutions.
But even so, Teh believes the company can do more to help the needy.
"This year's Rat Race is just the beginning. We look forward to doing more philanthropic work in the future. As a new player in the Klang Valley, we are always on the lookout for opportunities to get involved in charitable causes," he said.
He added that the Rat Race is one of the best and cost-efficient charitable initiatives, providing a chance for like-minded corporates to meet in a relaxed and fun-filled environment.
He said the run provides a platform for the company to give back to society and helps its staff develop a healthy mind and body, killing two birds with one stone.
The JKG Land team has shown great dedication to the cause since its registration for the run, he said. The members have been training consistently after work and some are even following a strict diet to improve their fitness.
According to Teh, the important thing about charitable initiatives is that they should deliver long-term benefits to the beneficiaries. "Give a man a fish and you feed him for a day; teach a man to fish and you feed him for a lifetime. A good corporate social responsibility programme should bring impactful benefits in the long term."