This article first appeared in The Edge Financial Daily, on March 4, 2020.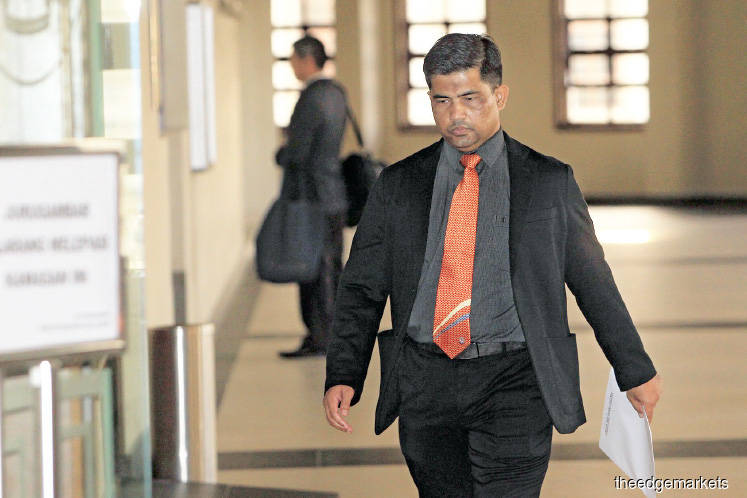 KUALA LUMPUR: Eric Tan Kim Loong, a confidante of Low Taek Jho (Jho Low), claimed he does not know the recipient of the infamous US$681 million (RM2.6 billion) "donation" allegedly received by former premier Datuk Seri Najib Razak.
In a statement to the Malaysian Anti-Corruption Commission (MACC) almost five years ago, 42-year-old Tan said he, along with Jho Low, was an associate of Prince Saud Abdulaziz Majed Abdulaziz Al Saud (Prince Saud) who introduced him to Prince Faisal Turki Abdullah Abdulaziz Al Saud (Prince Faisal) and Prince Turki Abdullah Abdulaziz Al Saud (Prince Turki).
Tan was appointed a nominee of the late King Abdullah Abdulaziz Al Saud, Prince Faisal, Prince Saud and other members of the royal family via a letter dated Aug 3, 2009.
However, subsequent unspecified events later cast doubts on his capacity as their nominee, causing Prince Turki to issue him another letter dated Sept 28, 2015 stating foreign investments and setting up entities such as Blackstone Asia Real Estate Partners Ltd and Tanore Finance Corp were done based on their instructions, said Tan.
In his statement, he mentioned 13 transactions from 2011 to 2012 amounting to US$370 million, details of which he could not recall.
"... in most cases, I would just do as directed by my principals and was not concerned with the underlying details at all.
"I am unable to recall details of these remittances of approximately US$620 million and US$61 million paid from its various assets," he said in the statement.
The US$620 million allegedly originated from Tanore, and the US$61 million from Blackstone, according to the US Department of Justice.
Tan said while he was aware of media reports that these were paid to Najib's AmBank accounts, he reiterated that he does not know the past payees or beneficiaries.
His statement with the MACC was recorded by officer Mohd Hafaz Nazar in the palace of King Abdullah Abdulaziz in Riyadh on Nov 29, 2015.
It was tendered by Najib's defence team through MACC investigating officer Mohd Nasharudin Amir  at the former premier's SRC International Sdn Bhd trial.
During proceedings, Mohd Nasharudin admitted that Tan was not interviewed by investigating officers, and had instead handed them the document, eventually used as an official witness statement. Typically, an MACC investigating officer would interview a witness and draft a statement based on his or her responses.
Mohd Nasharudin also admitted that the official MACC statement was copied and pasted from Tan's pre-prepared statement with no further additions made, before he signed the document as an admission of his statement.