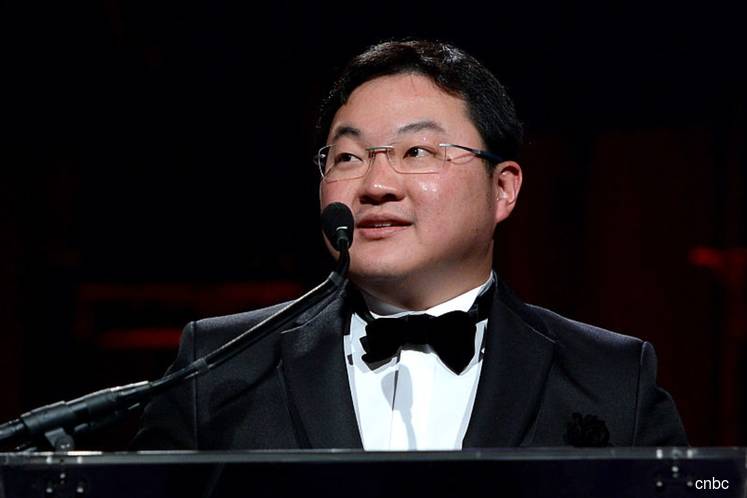 KUALA LUMPUR (Sept 13): Strategic development company 1Malaysia Development Bhd (1MDB)'s former special advisor Low Taek Jho, or Jho Low, is alleged to have gifted Kim Kardashian and her ex-spouse Kris Humphries a US$325,000 white Ferrari for their wedding in 2011.
According to an article by author Richard Johnson in online portal Page Six yesterday (Sept 12), US federal prosecutors have said Kardashian might have to give the car up, as it was allegedly bought with money 'stolen from the people of Malaysia'.
The portal owned by US-based NYP Holdings Inc said Kardashian and Humphries fought over the sports car in court during their divorce, a few months after their wedding.
Kardashian is alleged to have kept sole ownership of the car, although it was given to both her and her spouse, Johnson quoted another portal, RadarOnline, as saying.
He added that the 'generous unnamed wedding guest was only described as "a Malaysian businessman" at the time'.
"But sources tell me their benefactor was Jho Low — the subject of the new book Billion Dollar Whale (by Wall Street Journal writers Tom Wright and Bradley Hope) about the spectacular alleged theft of up to US$5 billion from the Malaysian government. Low is thought to be hiding out somewhere in China," Johnson wrote.
"Low was known to take his guests to casinos and hand them chips, (the book)'s co-author Bradley Hope told me. At a Las Vegas casino, he once gave Paris Hilton $250,000 in chips," he added.
The Page Six article added that the US Department of Justice (DoJ) would not say whether it will try to recover the Ferrari or other gifts Low bestowed on his famous friends.
Penang-born Low, who is on the run and allegedly played a key role in the misappropriation of money amounting to US$4.5 billion from 1MDB, has been said to have been sighted in China, Hong Kong and Macau.
The DoJ has filed two civil forfeiture suits in 2016 and 2017 to recover the traceable assets worth US$1.7 billion, money that was allegedly siphoned from 1MDB.
Arrest warrants have also been issued by the Malaysian Anti-Corruption Commission (MACC) and Singapore police for Low and his alleged accomplices in the fund and foreign banks that were used to transfer illicit funds.
Malaysia has cancelled his passport, following the issuance of the arrest warrant.
Meanwhile, Johnson noted the DoJ has gone after other celebrities who received gifts from Jho Low.
"Leo DiCaprio turned over Picasso and Basquiat paintings. Miranda Kerr parted with US$8 million in diamond jewelry (but) there are many other celebs, including Swizz Beatz, Pras Michél and Nicole Scherzinger, who received less valuable gifts," Johnson added.