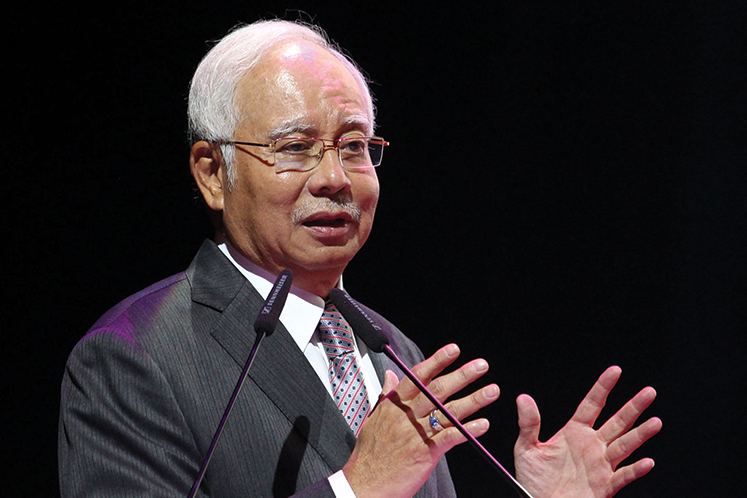 KUALA LUMPUR: Low Taek Jho or Jho Low was representing 1Malaysia Development Bhd's Middle Eastern partners during the investment fund's joint venture fiasco with PetroSaudi International, said former Prime Minister Datuk Seri Najib Razak.
In the second part of an exclusive interview with Malaysiakini that was published today, Najib conceded that Low's supposed "special relationship" with Middle Eastern royalty had impressed him.
"He had strategic relationships (with the leadership of several middle-east royalty) that would benefit Malaysia and it was clear he had special relationships with the leadership under (Saudi Arabia's) King Abdullah and his family and also the monarchies of certain countries especially in the UAE.
"He had somehow developed these relationships which could be of value to Malaysia. That was in that context. What he did with them and all that, that's beyond my knowledge," Najib said.
"It was in this context that Jho Low represented the Middle-East partners and their dealings and partnerships with 1MDB," he added.
According to Najib, Jho Low had already taken control of three local listed companies and had significant investments in Iskandar Johor with funding purportedly coming from certain Middle East countries prior to 1MDB's existence.
"He certainly impressed many including me with his strong Middle-East connections," Najib said, adding that the Saudi Arabia embassy in Malaysia and a major Saudi-based bank had written letters of support for PetroSaudi.
Malaysiakini reported that PetroSaudi was owned by Prince Turki Abdullah Al Saud, the seventh son of the then reigning King Abdullah. Prince Turki later became deputy governor and then governor of Riyadh, which is Saudi's largest province.
Najib said that he did communicate with Low when allegations of 1MDB funds being siphoned by the latter first surfaced. "[Low] said it was not for him. He said he was acting on a Middle-Eastern royal member's behalf. That was the response he gave."
The former premier went on to say that it would be "absurd" for him to authorise using public funds to "buy yachts and paintings", pointing to what he described as a "sterling" track record in the public service.
"I didn't consent to any of these things. I am not party to all this. 1MDB paid the money as per the joint-venture agreements with the foreign countries but once the money was paid, I have no control over what they did with the money," said Najib.
"I have been in public service for so long and I have a sterling record. And it goes to show, if I was the final authority on all this, I would never have approved this. It doesn't make sense. Why would I as Prime Minister approve public funds to buy yachts and paintings? It is just crazy," he said.
"It is something which in my wildest dreams, I would never, ever approve or condone," he added.
Najib again denied having seen the superyacht and the paintings except in the media. "I don't know what kind of paintings, and certainly, if you were to use 1MDB funds for that, I certainly would have never approved," he added.
The Malaysian Anti-Corruption Commission (MACC) has obtained an arrest warrant for Low amid allegations that he siphoned 1MDB funds to acquire diamonds, properties, luxury paintings, the US$250 million yacht "Equanimity" and to fund several Hollywood movies, among others.
Najib, who was chairman of 1MDB's board of advisors until it was dissolved in May 2016, has also denied any wrongdoing. If public funds were indeed misappropriated, he said, then necessary actions must be taken against those responsible.
Najib said in the Malaysiakini interview that after 1MDB had run into problems, the company's main focus had always been on the rationalisation exercise and the negotiations with the foreign countries in question to ensure that Malaysia would not incur any losses.
"But if that is the case, then I hope a proper investigation will be done and whatever appropriate actions be taken against those responsible if public funds were really used," he added.