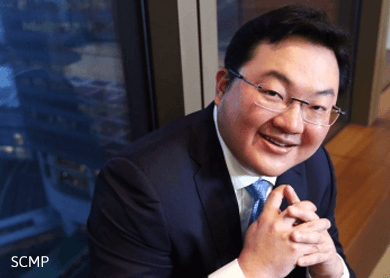 KUALA LUMPUR (Apr 15): Businessman Low Taek Jho, or Jho Low, cannot wash his hands of the controversies surrounding the debt-ridden 1Malaysia Development Berhad (1MDB), the DAP said today, especially since his ties to the state investment vehicle were revealed in a series of exposes recently.
Its national publicity secretary, Tony Pua, said Low was only "half-right" to put the blame of 1MDB's bad performance on Prime Minister Datuk Seri Najib Razak, who has also come under severe criticism over the state of the fund, which has chalked up RM42 billion in debts.
"Jho Low is absolutely right that the buck stops with the prime minister and finance minister, who are both held by the same person, Najib.
"In fact, it was interesting and illuminating that Jho Low seems to know that the decisions in 1MDB were made via 'shareholder resolutions', signed by the minister himself. Hence, Najib cannot wash his hands off any responsibility for the disastrous 1MDB.
"However Jho Low is only half-right, because he also cannot wash his hands off 1MDB, especially in the light of the various incriminating emails between him, Petrosaudi and 1MDB which have been exposed," Pua said in a statement today.
This comes following Low's recent interview with Euromoney, which was published in The Edge Financial Daily yesterday, where the businessman had accused Umno of twisting issues concerning the state investment vehicle, and labelled the party as "spin masters".
Whistleblower site Sarawak Report, in a series of exposes, had published leaked email correspondence between the company and PetroSaudi International, which Low was part of.
It also alleged that PetroSaudi was used as a front where Good Star, a company controlled by Low, received US$160 million (RM592 million).
This led Najib to order the Auditor-General to independently verify 1MDB's accounts, with the findings to be passed to the Public Accounts Committee (PAC)
Najib attempted to divert the blame over the 1MDB scandals, saying in an interview with the UK's Sunday Times that he was not involved in the day-to-day operations.
The prime minister also cleared Low of any involvement with the troubled company, revealing in a parliamentary written answer in March that the businessman had never worked in 1MDB and that decisions and transactions were made by its management and board of directors.
Najib is chairman of 1MDB's advisory board.
"It is amusing to see how the various protagonists are now trying to shift blame from one to another over the disastrous 1MDB which has accumulated RM42 billion of debt," Pua said today.
"However, despite being cleared, Umno Youth leaders are now taking potshots at Jho Low, asking that the flamboyant businessman be investigated for the 1MDB fiasco," he added.
He was referring to the statements by several Umno leaders yesterday, who have called for speedy investigations into 1MDB and Jho Low following the latter's accusations towards the party in the interview.
Pua said that although 1MDB had entered into its various deals with third parties "with their eyes wide open" leading to losses in the billions of ringgit, the culprits have to be brought to book. – The Malaysian Insider