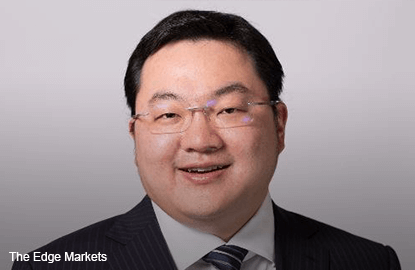 SINGAPORE (July 21): Malaysian businessman Low Taek Jho, also known as Jho Low, gambled away millions of dollars which he had misappropriated from Malaysian state development fund 1MDB at Las Vegas casinos, according to the US Department of Justice.
The details came to light as US Attorney General Loretta Lynch on Wednesday announced a civil action seeking the recovery of more than US$1 billion (S$1.36 billion) worth of assets linked to a conspiracy to launder funds taken from 1Malaysia Development Bhd (1MDB).
US authorities also accused Red Granite Pictures of using US$100 million that was diverted from 1MDB to finance the film "The Wolf of Wall Street". Red Granite is helmed by Riza Aziz, the step-son of Malaysia Prime Minister Datuk Seri Najib Razak, who oversaw the 1MDB fund.
According to the 136-page court papers, 1MDB-linked funds were used to fund the luxurious lifestyles enjoyed by Low and his associates, including Aziz.
Low allegedly gambled for approximately seven days at the Venetian Casino after US$11 million was deposited into his account at the casino on 10 July 2012.
On 15 July 2012, several individuals reportedly gambled with Low at the casino, using his account. These individuals included Aziz, Eric Tan Kim Loong, and at least one former official from 1MDB.
Tan, an associate of Low, was the stated beneficial owner of several bank accounts into which misappropriated 1MDB funds were transferred.
Over a period of less than eight months from 30 October 2009 to 18 June 2010, more than US$85 million in funds traceable to a Swiss bank account held in the name of Good Star Ltd was wired to Las Vegas casinos, luxury yacht rental companies, business jet rental vendors, a London interior decorator, and associates and family members of Low, among others.
According to banking records, Good Star was a company controlled by Low, and Low was also the Good Star account's beneficial owner and sole authorized signatory.
Wire transfers between October 2009 and October 2010 included approximately US$12 million in wires to Caesars Palace, a Las Vegas casino; and approximately US$13.4 million in wires to the Las Vegas Sands Corp, the owner of the Venetian Las Vegas casino.