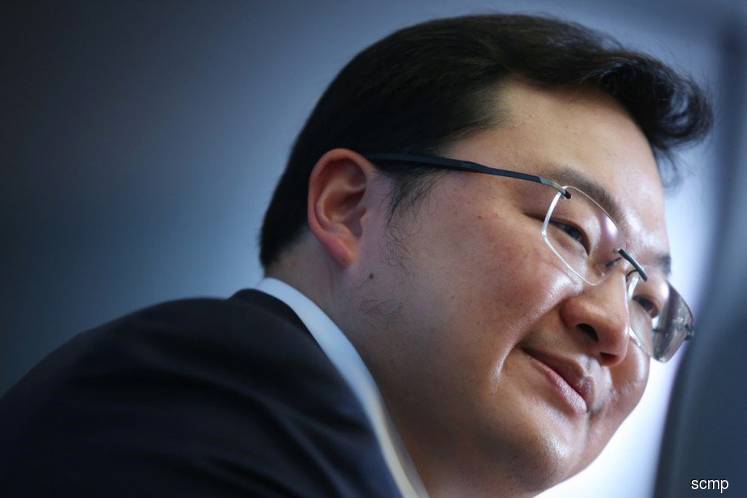 KUALA LUMPUR (Aug 24): A spokesman for Low Taek Jho, through his attorneys, issued a statement today saying the Malaysian government's immediate plan to sell the yacht Equanimity at a public auction is unlikely to get a fair market value for the asset due to the yacht's maintenance cost.
Low, popularly known as Jho Low, is a central figure in the global 1Malaysia Development Bhd (1MDB) probe.
The statement said: "The unfortunate part is that the US government was willing to cover the cost of the Equanimity's upkeep while proceedings were pending in the US. Instead, as a publicity stunt, (Prime Minister Tun Dr) Mahathir (Mohamad) has unnecessarily put this financial burden on the Malaysian government and, given the illegal manner in which he took the asset, it is unlikely any bid will come close to its fair market value."
"Issues related to the ownership of this asset could have been handled through proceedings in the United States that have been ongoing for more than a year, when Mahathir's forces illegally boarded the yacht and sailed it off to Malaysia. His politically-motivated publicity stunt to prop up his fragile regime has obviously backfired: He now realizes it costs millions to maintain the yacht, so his only option is an illegal quick fire sale at a likely huge discount. The US government has repeatedly stated that it had no advance knowledge of Mahathir's illegal seizure of the yacht. No doubt they had no advance notice of this brazen attempt at a quick sale either," the statement said.
At the time of writing, neither Dr Mahathir nor the Malaysian government had issued statements in response to Low's spokesman's claim.
The Edge Financial Daily, quoting Minister in the Prime Minister's Department Datuk Liew Vui Keong, reported last week that the seizure of Equanimity is in accordance with prescribed laws and therefore legally valid.
"The seizure of Equanimity by the Malaysian government, 1MDB and two of 1MDB's subsidiaries is valid and in accordance with the procedures set out in Malaysia's laws.
"At the request of the Malaysian government, as well as these companies, the Kuala Lumpur High Court has issued an arrest warrant against the Equanimity once the vessel arrived at the [Boustead Cruise Centre in] Klang on Aug 7," Liew said during the minister's question time in Dewan Rakyat.