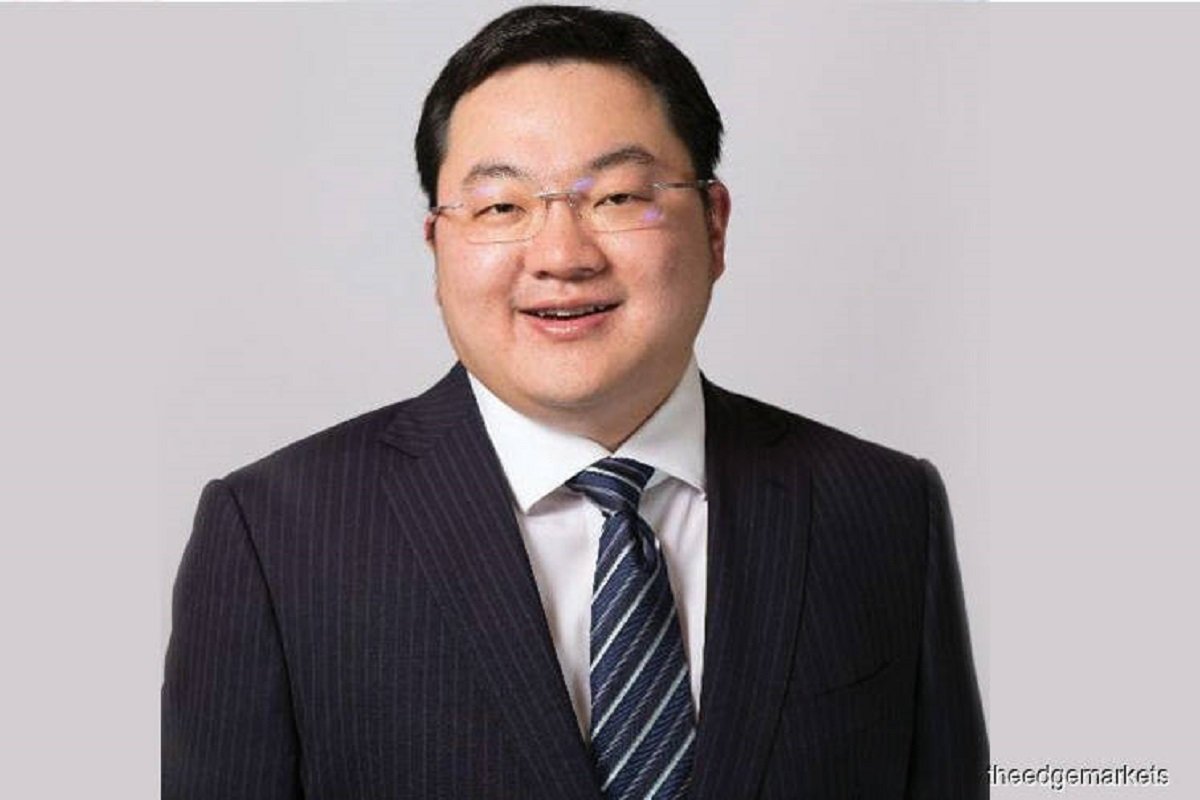 KUALA LUMPUR (Jan 28): Fugitive financier Low Taek Jho or Jho Low asserts that the "global, comprehensive resolution" between him and the US Department of Justice (DOJ) that was reached in 2019 has absolved him of any claims of wrongdoing in the 1Malaysia Development Bhd (1MDB) saga.
In his statement of defence — which he filed via Messrs Valen, Oh & Partners at the Kuala Lumpur High Court two days ago — to the US$3.78 billion (about RM15.85 billion) suit filed by 1MDB and four of its subsidiary companies, Jho Low said the agreement he had entered with the US DOJ did not "constitute an admission of guilt, fault, liability, and/or any form of wrongdoing".
In the document sighted by theedgemarkets.com, he also expressly denied "any fault, liability, and/or any form of wrongdoing whatsoever".
Low further said he is not and has never been a director or shareholder of 1MDB, a member of 1MDB's board of advisers, or a part of its management.
"As such, Jho Low has no legal standing to exercise control over the plaintiffs (1MDB and four others), including but not limited to directing or otherwise causing the alleged transfer and/or receipt of funds," it said.
He therefore denied that he had caused the alleged transfer of US$3.78 billion from 1MDB to other various parties.
The four other subsidiaries involved in the suit, through which the government is seeking a return of funds in addition to damages to be assessed by the court, are 1MDB Energy Holdings Ltd, 1MDB Energy Ltd, 1MDB Energy (Langat) Ltd and Global Diversified Investment Co Ltd (formerly known as 1MDB Global Investments Ltd).
"The plaintiffs in the suit herein are ultimately owned by the government of Malaysia through Minister of Finance (Inc), and in effect, the government of Malaysia is the prime mover of the present suit against the defendants named herein. As such, the plaintiffs' claims are redundant.
"In further consideration of the foregoing, the plaintiffs' claims amount to an impermissible double counting of such repatriated assets, and therefore should not be considered as forfeitable sums," Jho Low further claimed.
He was referring to the US DOJ returning billions of ringgit in 1MDB assets to Malaysia.
On Jan 5, Jho Low and his parents — Tan Sri Larry Low Hock Peng and Puan Sri Goh Gaik Ewe — entered an appearance to the lawsuit. His parents also filed a statement of defence in the suit.
Besides the three, Jho Low's sister May Lin and brother Taek Szen, along with his associate Eric Tan Kim Loong, were also named as defendants in the suit.
In its statement of claim, 1MDB alleged that US$3.78 billion was received by Jho Low from 1MDB, another US$2.795 billion by Tan, while US$979.852 million was received by Hock Peng.
Meanwhile, US$3.5 million was allegedly received by May Lin and US$27.5 million by Taek Szen, in addition to US$1.695 million worth of jewellery by Goh.
US DOJ says the settlement does not free anyone from criminal charges
On Oct 30, 2019, the US DOJ announced it had reached a settlement to recover more than US$700 million worth of assets acquired by Jho Low and his family using funds allegedly misappropriated from 1MDB, and laundered through financial institutions in several jurisdictions, including the United States, Switzerland, Singapore and Luxembourg.
Under the terms of the settlement, Jho Low, his family members and FFP, a Cayman Islands entity serving as the trustees overseeing the assets at issue in these forfeiture actions, agreed to forfeit all assets subject to pending forfeiture complaints in which they had a potential interest.
The US DOJ, however, in its press statement at the time, also stressed that the agreement did not release any entity or individual from filed or potential criminal charges.
At the time, it also noted that Low was separately facing charges in the Eastern District of New York for conspiring to launder billions of dollars embezzled from 1MDB and for conspiring to violate the Foreign Corrupt Practices Act by paying bribes to various Malaysian and Emirati officials, and in the District of Columbia for conspiring to make and conceal foreign and conduit campaign contributions during the United States presidential election in 2012.
According to the US DOJ, the assets under the settlement agreement included high-end real estate in Beverly Hills, New York and London, a luxury boutique hotel in Beverly Hills, and tens of millions of dollars in business investments that Jho Low allegedly made with funds traceable to misappropriated 1MDB monies.
Last year, Jho Low's mother managed to keep a RM15 million bungalow under her name, together with a sum of money kept in three bank accounts, which the Malaysian government had tried to take control through a forfeiture proceeding.
In giving the grounds for his decision, Justice Mohamed Zaini Mazlan said the prosecution did not provide any evidence on how the assets were related to the commission of unlawful activities.
He said the government had merely shown that the monies were credited into the bank accounts, but did not provide any evidence as to how these bank accounts were related to or used for the commission of unlawful activities.
Read also:
Jho Low, parents enter appearance in US$3.78b 1MDB suit
High Court dismisses forfeiture of monies, Penang bungalow from Jho Low's mother
Jho Low not free from criminal charges in US even with DoJ settlement
US reaches settlement to recover more than US$700 million in assets allegedly traceable to corruption involving Malaysian sovereign wealth fund