This article first appeared in The Edge Financial Daily, on February 5, 2018.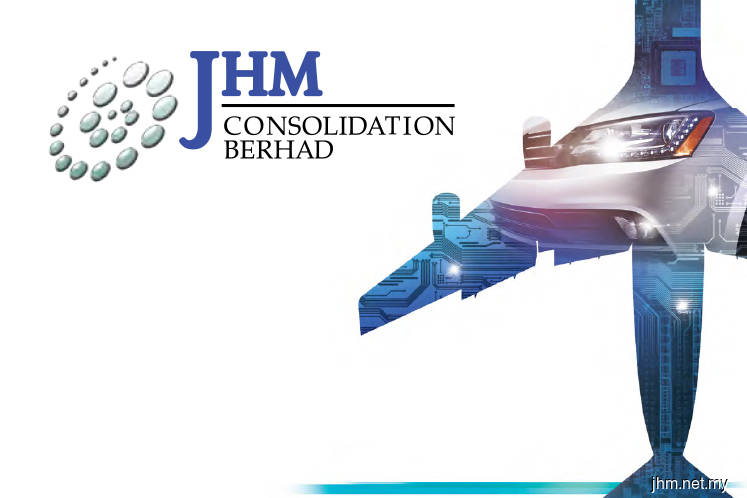 KUALA LUMPUR: Microelectronics components (MECs) maker JHM Consolidation Bhd, whose shares have jumped over 220% in the past 12 months, expects a slow first half this year as a global semiconductor material shortage — involving items like resistors and capacitors, components used heavily in the automotive sector — is resulting in the delay of their product shipments to customers.
But JHM executive chairman and managing director Datuk Tan King Seng expects the situation to be resolved going into the second half of the year (2H18). That will also be when the group expects to receive and execute new orders for mechanical parts that it has secured for its aerospace segment, which is anticipated to provide a boost to earnings.
Hence, it is confident about seeing a double-digit growth in both revenue and profit for the financial year ending Dec 31, 2018 (FY18), supported by its core automotive segment, with substantial contributions from its new aerospace segment.
"We believe we can see a double-digit growth in FY18 after achieving our own double-digit internal growth in FY17, despite being affected by the global material shortage that started in the third quarter of 2017," he told The Edge Financial Daily last week.
JHM designs and develops MECs that are used in subsegments of the electronic component industry, and electronic devices like digital cameras, mobile phones, personal digital assistants and automobile lightings. In both the automotive and aerospace segments, it manufactures, among others, MECs for the production of high brightness light-emitting diodes (LEDs).
While its full FY17 results — it is targeting a 20% earnings growth — are yet to be released, they are set to look better than in FY16. In the nine months ended Sept 30, 2017 (9MFY17), the Penang-based group reported a 81% jump in net profit to RM23.36 million from RM12.92 million a year ago, while revenue grew 38% to RM190.13 million from RM138.05 million.
The higher revenue and profit were mainly due to favourable demand for automotive LED lighting that contributed 80% of its total revenue.
However, the effects of the worldwide supply shortage was felt in JHM's 3QFY17, which was weaker on a quarter-on-quarter basis; 3QFY17's net profit slid 4% to RM7.62 million from RM7.93 million in 2QFY17, while revenue retreated at about the same rate to RM60.97 million from RM63.82 million.
"Although we have orders to fulfil in the automotive segment, we are being hampered by the material shortage, including for passive components like resistors and capacitors, which are being bought up by big players. So, we have money to buy, but we are not able to do so. In any case, we expect the situation to recover in the second half of this year," Tan said.
Nevertheless, the group expects its earnings target for FY17 to remain achievable.
A possible big, new client from Japan
Meanwhile, JHM has been designing and making sample LED lighting for new car models for its existing North American Free Trade Agreement customers, he said. He expects to firm up new contracts with them that will contribute to its earnings in 2H18.
"We are also aggressively working to penetrate the Japanese and European markets. In Japan, we have met with one of the biggest automotive light makers there, who is satisfied with our capability and set-up.
"We are now waiting for them to give us the request for [a] quote. In March, we will be allowed to bid for two projects. If our price is good for them, we will go for maximum production, meaning FY18 would end on a very good note," he said.
Similarly, it is in the process of delivering sample shipments of mechanical parts for the aerospace sector to first- and second-tier suppliers of aircraft manufacturers in the US for quality inspection.
"We expect to go into production in 2H18 for two or three projects [we have secured] from this sector once the customers are satisfied with the samples. Still, the contribution will be minimal this year. It will only be substantial in FY19," he added.
Last February, JHM's wholly-owned unit Morrissey Assembly Solution Sdn Bhd was granted the British Standards Institution's AS9100 certification for the manufacturing and assembling of electronic lighting modules for the aerospace sector.
The certificate enables it to diversify and broaden its market from the traditional automotive LED segment to aerospace or aircraft supply parts, where the profit margin is bigger.
Tan also updated that its RM48 million acquisition of Mace Instrumentation Sdn Bhd, a metal enclosure fabrication company, is a good vertical integration as JHM would be able to offer complete box-build manufacturing service, including testing and measurement.
"Mace has a good customer base, including multinational corporations. We intend to tap and expand our printed circuit board and assembly (PCBA) business. Since we are already in the PCBA business, Mace's contribution will help stabilise our business, instead of the group having to depend only on the LED automotive segment," he said.
The PCBA business is part of the automotive segment (which generates 80% of its revenue). Meanwhile, some 12% of its turnover comes from industrial products, under which JHM makes box builds for vending machines and fan controllers. The remainder of the group's turnover comes from its telecommunications segment.
The group expects to complete the acquisition, as well as a proposed share split exercise on the basis of one share to two shares this month.
JHM shares dipped four sen or 1% to RM3.21 last Friday, with a market capitalisation of RM843.58 million. Twelve months ago, the stock was trading at 99.5 sen.