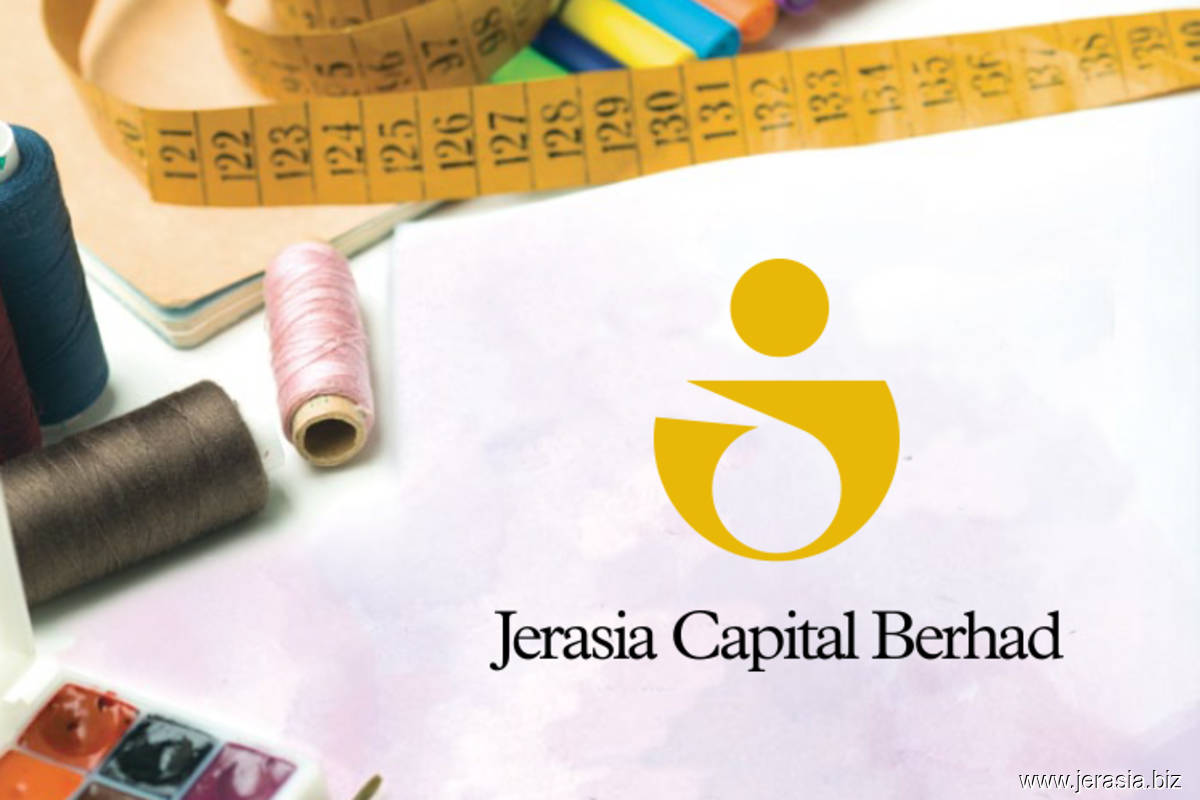 KUALA LUMPUR (March 25): Loss-making Practice Note 17 (PN17) company Jerasia Capital Bhd said its executive deputy chairman Datuk Yap Fung Kong and his daughter, executive director Debbie Yap May See, have resigned due to "personal reasons".
According to the fashion apparel's bourse filing Friday, the resignation took effect a day earlier.
Yap, 72, who was appointed to Jerasia Capital's board in 2000, is also the company's founder and formerly its major shareholder, with a 25.657% stake at end-2020. He ceased to be the company's substantial shareholder in mid-March after a series of disposals.
Last Tuesday (March 15), Yap further trimmed his stake to 1.281% or 1.05 million shares, from 3.718% previously, by offloading two million shares for RM60,000. The shares were held by HSBC Nominees (Tempatan) Sdn Bhd pledged securities account.
In the past, he was president of the Malaysian Textile Manufacturers Association and chairman of the Asean Federation of Textile Industries.
Yap's daughter May See was appointed to the board as an executive director in 2017. Previously, she joined Jerasia Capital in October 2011 as assistant manager for business development and corporate affairs before being promoted to manager in May 2013.
Earlier this month, Jerasia Capital said three of its wholly-owned subsidiaries, namely Jerasia Fashion Sdn Bhd, Jerasia Apparel Sdn Bhd and Canteran Apparel Sdn Bhd, had applied for a judicial management order to facilitate the restructuring of their finances.
It said the units had been operating under adverse financial and operational conditions since the outbreak of the Covid-19 pandemic, with the prolonged imposition of the various phases of Movement Control Order from March 2020 resulting in the closure of the group's various retail stores and manufacturing facilities. Besides, global trade and consumer demands also experienced sharp decline due to the Covid-19 pandemic.
"As a result, Jerasia Group's overall sales plummeted, and it was unable to generate sufficient revenue to meet its repayment requirements," said the company in its filing dated March 7.
Jerasia Capital posted a net loss of RM159.23 million with a revenue of RM134.5 million for the full financial year ended Nov 31, 2021.
The company said its prospects remain highly uncertain. "It is imperative, indeed critical for the group to succeed in its plans to diversify into the healthcare segment as well as to embark on a capital raising exercise. This regularisation and restructuring plan is paramount for the future success of the group," it added.
Jerasia Capital shares closed half a sen or 16.67% higher at 3.5 sen, giving the company a market value of RM3 million. The stock has dropped 75% year-to-date from 14 sen.