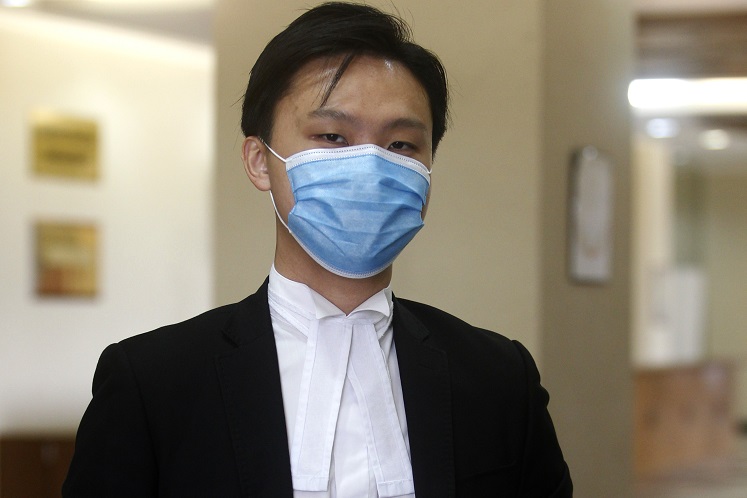 KUALA LUMPUR (July 1): The High Court today fixed Aug 13 to hear Jepak Holdings Sdn Bhd's application to enter into judicial management.
Jepak is the company which had received an award by the Ministry of Education (MoE) for a solar hybrid project involving 369 Sarawak rural schools. Datin Seri Rosmah Mansor, the wife of former prime minister Datuk Seri Najib Razak, has claimed trial for allegedly receiving RM6.5 million from its former managing director Saidi Abang Samsudin as a reward for helping the company secure the project.
Judicial management is a method of debt restructuring where a qualified insolvency practitioner is appointed as an independent judicial manager to rehabilitate a financially-troubled company.
Jepak had wanted to appoint Datuk Mohd Afrizan Husain as the judicial manager for six months.
In the ex parte application, Jepak is seeking to be placed under judicial management and for the winding-up petition filed against it to be dismissed.
Judicial Commissioner Nadzarin Wok Nordin fixed the date today after allowing an application by company MastiJaya Sdn Bhd to intervene in Jepak's application.
"The applicant has shown its locus standi (legal standing) to be the proposed intervener. I am allowing MastiJaya's application to intervene and the right to be heard," Nadzarin ruled.
MastiJaya was represented by Datuk Wong Rhen Yen.
The judicial commissioner also ordered other creditors of Jepak to give notice to the court within seven days.
For these reasons, Nadzarin fixed the hearing date and asked the parties to decide on a common date for the case to be heard.
After a short adjournment, lawyer Shim De Zhen who appeared for Jepak informed the court of the proposed Aug 13 date for the hearing, which was agreed to by the judicial commissioner and fixed for 10.30am that day. 
Prior to MastiJaya, Tenaga Nasional Bhd's TNB Repair and Maintenance Sdn Bhd (TNB Remaco), another creditor of Jepak which is owed RM43 million, was allowed by the court last March to be an intervener by mutual consent.
MastiJaya intends to oppose Jepak being placed under judicial management, and MastiJaya was reported to have filed an application to wind up the company.
However, Jepak wants it to be placed under judicial management as it claims to have found "a white knight" to help it overcome its present predicament.
Once a court order for judicial management is granted, a moratorium will be put in place to prevent legal action from being initiated against the company, as well as from it being wound up.
Jepak landed in trouble when the MoE, which awarded the company the solar power hybrid project in a contract dated June 20, 2017, set up a task force in October 2018 to investigate allegations that it forged the signatures and seals of school principals to make fraudulent claims from the ministry.
"As a result, the MoE stopped paying Jepak and this led the company to be unable to continue with the project," it said in papers filed in the High Court sighted by theedgemarkets.com.
"The ministry issued a termination notice dated Oct 2, 2019 but in the meantime throughout the year, it found a white knight to continue with the project," the court documents stated.
At the same time, Jepak had commenced legal proceedings to claim RM7.8 billion against the MoE's asset management division and the Malaysian government for purportedly terminating the contract unlawfully, resulting in its debts.