This article first appeared in The Edge Financial Daily, on November 20, 2017.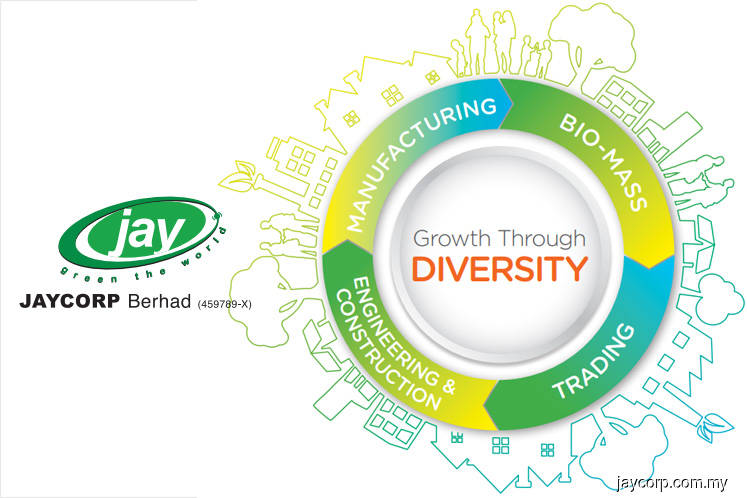 KUALA LUMPUR: Jaycorp Bhd sees Sabah as an ideal starting base for its construction and property development business as the state offers "tremendous potential".
Executive chairman Tan Sri Abdul Majid Khan told The Edge Financial Daily that the group intends to tender for infrastructure, housing and tourism development projects in the state.
On Nov 4, the rubber wood furniture maker announced its plan to diversify into construction and property development. It will be seeking shareholders' approval of the plan at an extraordinary general meeting on Dec 14.
"Given the timing of our announcement, it is clear that the next [construction] project roll-out is quite imminent," said Abdul Majid, who had served as the political secretary to Sabah's first chief minister, Tun Fuad Stephens. Abdul Majid is also the founder of the Sabah Development Bank and Sabah Bank Bhd.
The Sabah government, he said, "has done a fantastic job attracting tourists" and there is a shortage of hotel rooms and other infrastructure for the tourism industry.
"We see tremendous potential in the construction industry in Sabah," he said, adding that Jaycorp intends to pursue aggressively to tender for projects like the Pan Borneo Highway and 1Malaysia People's Housing, as well as projects in the private sector.
Jayacorp put into action its intention to venture into construction in April last year, when it raised its stake in its associate Jaycorp Engineering & Construction Sdn Bhd (JEC) to 60%.
The group said that the move will be "strategic and beneficial" for its expansion. JEC's operations are managed by chief executive officer Andrew Lau, who has been in the construction business for some 30 years. Lau holds a 30% stake in JEC while the remaining 10% is held by Abdul Majid's nephew, Abdul Rahman Khan.
JEC subsequently secured two projects — one for the construction of a seven-storey shop-cum-office in Likas, Kota Kinabalu, and the other for the construction of the one-storey gallery and auditorium at Universiti Malaysia Sabah. The total contract sum of these projects amounts to RM29.4 million.
As for Jaycorp's venture into property development, Abdul Majid said it will kick off when the property market gets stronger, which is expected to take at least two years.
The maiden project is expected to be sited on three parcels of agricultural land measuring a total of 396 acres (160.26ha) in Papar, Sabah. Jaycorp, via its 60%-owned indirect subsidiary Bongawan Solo Sdn Bhd, bought the three parcels for RM19.5 million in 2014.
"The price we bought the land for was about RM50,000 an acre. It is very easy to get a conversion and the premium is a lot," Abdul Majid said, adding that feasibility studies and layout planning on the land are currently being conducted.
For its new businesses, the group said there is capacity for either debt or equity financing.
"We are not restricted to fundraising. However, we don't intend to do that as we are more conservative. Even if we have to gear up, we will gear it up to comfortable levels of between one and 1.5," he said.
Jaycorp anticipates its new business segments to contribute at least 25% of its bottom line in the future, and result in a diversion of more than 25% of the group's net assets. Its gearing, as of now, stands at 0.1.
In its pursuit of new businesses in construction and property development, Jaycorp is not neglecting its core business of furniture making.
"We are looking at the potential of acquiring additional furniture factories with good management already in place," said Abdul Majid, adding that the group has received some proposals from interested parties but it has turned them down.
"Our policy for investment is that the partner we look for must be well-known in the industry and the management must know its job. Come the right one, we will say yes," he said.
Abdul Majid said the decision to expand came after the group noted the huge growth potential for its business in China, especially with the proliferation of e-commerce there.
"China is the biggest growth driver of our furniture business at the moment. When it comes to brand loyalty, the Chinese have a lot less engrained brand mentality compared to the West," he said.
Currently, all of Jaycorp's furniture products are catered for exports, transacted in US dollars. The Chinese market accounts for 40% of the group's furniture division's top line, followed by the US at just below 30%, with the remaining made up of several countries including Australia and European nations.
Jaycorp's factories are running at an average utilisation rate of 80%. The group has three plants for its core business — furniture production, two for wood processing, one for carton box packaging, and one for renewable energy.
The rubberwood furniture maker has no stress from cost or shortage of raw materials such as rubberwood — as it has an option to source supply from its subsidiary operating in Medan, Indonesia, which does pressure treatment and kiln-drying of rubberwood.
For the year ended July 31, 2017 (FY17), Jaycorp posted a net profit of RM24.77 million, up 18% from RM20.98 million in FY16. Revenue rose 8% to RM312.82 million from RM289.46 million. Since its listing in 2002, this is the first time the group surpasses the RM300 million revenue mark.
Jaycorp's furniture business contributed 66.7% of its FY17 top line, followed by kiln-drying (11.8%), packaging of carton box (9.8%), renewable energy (2.5%), and construction (1.1%), with the remaining from investment holding and others.
As at end-July, the group had deposits, cash and bank balances totalling RM27.66 million.