A notice near the entrance of the store reads: "It has been a delicious journey with food lovers of Bangsar for the last 20 years! Come and share this last bite with us as Jasons Food Hall will close on March 22, 2020. From all of us at Jasons. Thank you for your patronage and support." Photo by: Vasantha Ganesan/The Edge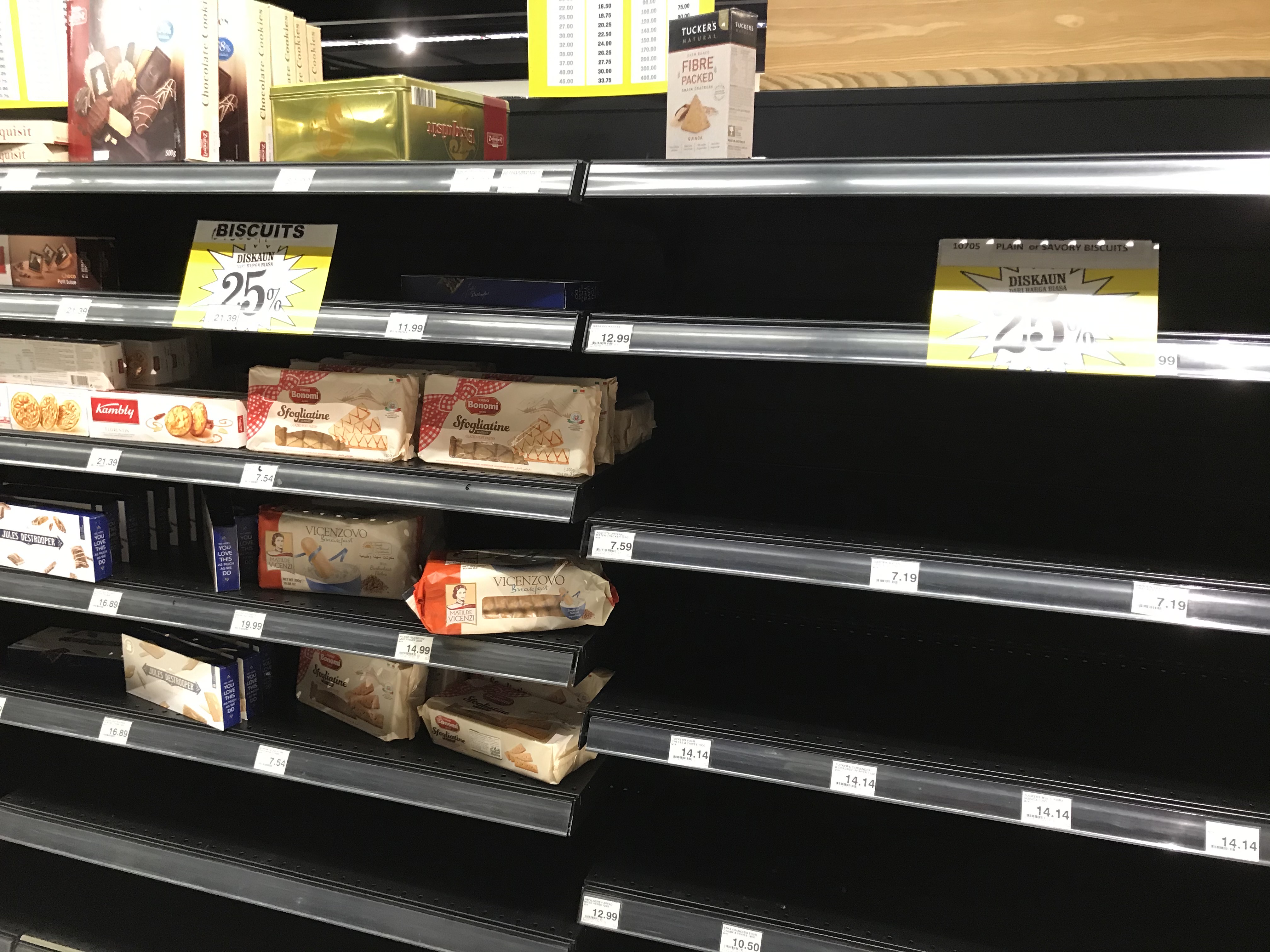 A visit to the outlet showed all items were on sale at discounts of between 5% and 30%. While it appeared that many of the empty shelves were unlikely to be restocked, staff were seen replenishing milk cartons. Photo by: Vasantha Ganesan/The Edge
KUALA LUMPUR (Feb 10): Jasons Food Hall, an upscale supermarket owned and operated by Hong Kong's Dairy Farm International Ltd, is shutting down and moving out of Bangsar Shopping Centre (BSC).
The retailer's last day of business will be on March 22.
A notice near the entrance of the store reads: "It has been a delicious journey with food lovers of Bangsar for the last 20 years! Come and share this last bite with us, as Jasons Food Hall will close on March 22, 2020. From all of us at Jasons. Thank you for your patronage and support."
A visit to the outlet showed all items were on sale at discounts of between 5% and 30%. While it appeared that many of the empty shelves were unlikely to be restocked, staff were seen replenishing milk cartons.
An employee at the store told theedgemarkets.com that staff were informed after Christmas, that the outlet will close and that the sale commenced on Saturday (Feb 8).
Dairy Farm, through GCH Retail (M) Sdn Bhd, operates the high-end chain of supermarkets under the Jasons, Mercato and Cold Storage brands. It also operates Giant supermarkets and hypermarkets.
GCH is 30% owned by Negeri Sembilan royalty-linked Syariat Pesaka Antah Sdn Bhd. The Jasons outlet at BSC is the only store carrying the premium brand.
Dairy Farm is currently undergoing a restructuring exercise, which includes stores' resizing and closures. At its peak in 2014, it had some 147 stores, while currently, it has over 60 outlets.
Two weeks ago, The Edge weekly wrote that Giant will be exiting Sabah and Sarawak within the next couple of months, where it once had some 17 stores. Its business there is being handed over to a local player to operate under a local brand. The retailer completed the exit from Sabah two weeks ago.