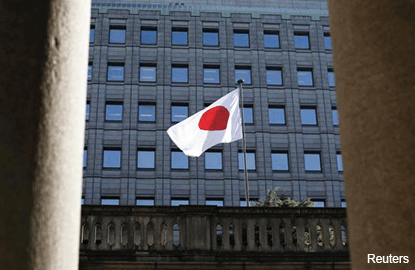 This article first appeared in The Edge Financial Daily, on September 23, 2015.
JAPAN Post's flotation had better be priced to go. The stock market debut of the postal operator, plus separate stakes in its banking and insurance subsidiaries, could raise ¥1.39 trillion (RM42.66 billion). This is a milestone in many ways: Tokyo's biggest listing since 1998; a landmark privatisation for Prime Minister Shinzo Abe; and a big test of retail investor demand. Yet delivering success probably hinges on attractive payouts.
The three-part deal will see the state sell 11% of Japan Post Holdings, the parent outfit, at a target valuation of ¥6.1 trillion. At the same time, the holding company will list 11% of each of its two financial arms, Japan Post Bank and Japan Insurance, with desired market capitalisations of ¥6.3 trillion and ¥1.3 trillion, respectively.
Floating all three together makes it harder to charge top prices. But the privatisation has been a decade in the making, and the top priority for Abe's government will be completing the deal. The state's proceeds will repay debt used to patch up areas ravaged by the 2011 earthquake and tsunami.
Besides, the Nov 4 listings are just a first step. In the following months, Japan Post Holdings will buy back some of its own stock from the state using the proceeds from floating its subsidiaries. In the medium term, the holding company will reduce its shareholding in the financial units below 50%, and eventually set them free entirely. The state will keep at least a third of the holding company, which will then focus on Japan Post Co, which houses the post office, mail and logistics operations.
The scale of the businesses is awesome: The bank's ¥178-trillion deposit hoard is Japan's largest. The life insurance business is similarly No 1. The 24,000-plus post offices constitute the country's largest physical network.
For now, the businesses are tightly controlled to prevent them from overwhelming private competitors: The bank can neither pursue takeovers nor offer mortgages, for example. But as the state becomes a minority investor, these businesses should get a looser rein to make the most of their unparalleled reach, especially in older and rural communities.
Though comparisons are inexact, postal privatisations in other countries, like Britain's Royal Mail and Portugal's CTT, have rewarded new backers handsomely. And Japan's offerings look cheap. At an indicative price of ¥1,350 per share, the holding company is valued at 0.4 times its 2014/15 book value. The bank's guide price of ¥1,400 per share equates to a multiple of 0.45 times book value.
Dividends scaled up to reflect a full year in public markets give yields of 3.4% for the holding company and 3.6% for the bank. Megabanks Mitsubishi UFJ, Mizuho, and Sumitomo Mitsui trade on an average of 0.7 times book value and offer a 3% yield. The wider Nikkei 225 index yields 1.6%.
But there are good reasons for caution, too. For a start, growth will be mediocre, at least as the businesses reorient themselves. Pre-initial public offer (IPO) research from an underwriter, obtained by Breakingviews, forecasts operating revenue growth of just 1.7% to March 2018 at the post arm, and slight declines in the financial units. The insurer's net income is expected to shrink over the next three financial years, while the bank's net income is forecast to rise by just 0.7% annually. The postal business will make just ¥34 billion by 2017/18.
These sober numbers reflect big underlying challenges. Mail is in prolonged decline. Diversification into domestic parcel delivery, and overseas logistics via the US$5 billion (RM21.45 billion) purchase of Australia's Toll, is a work in progress. At least the buy-backs will help: At the indicative prices, the sale of shares in its subsidiaries will give the holding company firepower to buy back half a billion shares, boosting its earnings per share by one-eighth.
Meanwhile, the bank is an oddity. The prospectus shows a miserable 3.2% return on equity — partly because it hardly lends and instead holds a huge securities portfolio made up largely of Japanese government bonds.
Then consider how much the Japanese government needs this privatisation to work. A strong aftermarket performance would be hugely helpful, given future selldowns will follow and Japanese retail investors — also known as voters — are supposedly buying more than three-quarters of the offering.
So perhaps the shares could get even cheaper. Indicative prices will be followed by formal price ranges, on Oct 7, and final prices on Oct 19 and 26. Note that Japan's last mega-IPO, Dai-ichi Life Insurance, was priced almost 7% below its sighting shot. Expect Japan Post to be similarly priced to go. — Reuters