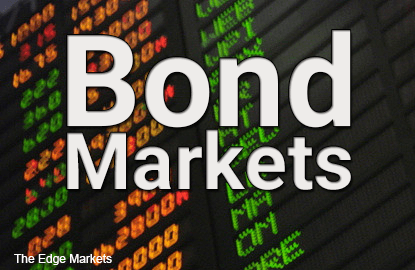 TOKYO (Dec 15): Japan's government is likely to reduce fresh bond issues for the 2017 fiscal year, compared with the volume initially planned for this year, government officials involved in drawing up the budget told Reuters on Thursday.
The lower volume underscores Prime Minister Shinzo Abe's resolve to rein in the industrial world's heaviest debt burden and achieve economic growth at the same time, the sources said on condition of anonymity as the plan has not been finalised.
The amount of planned fresh bond issuance is expected to be lower than the 34.4 trillion yen (US$292 billion) for this fiscal year's initial budget.
Highlighting the difficulty in curbing spending, however, annual budget spending is likely to hit a record amount above 97 trillion yen for the next fiscal year from April due to rising welfare costs of the fast-ageing society and higher military spending, the sources said.
To finance that general-budget spending and limit new borrowing, the government will count on higher tax revenue than this fiscal year's estimated 57.6 trillion yen, which was the highest since an asset bubble burst in 1991.
The government will also tap a greater amount of cash reserves from the special account budget to fill the gap, they said.
The government is aiming to approve the next fiscal year's budget on Dec 22, along with a third supplementary budget for this fiscal year.
For this fiscal year to March, the government is set to compile the extra budget worth about 200 billion yen, including sums for disaster reconstruction and military spending in response to North Korea's missile tests, the sources said.
This will be the first time since fiscal 2011 that the government compiles three extra budgets in a fiscal year.
The roughly 200 billion yen budget will comprise some 600 billion yen in spending for areas such as defence and infrastructure spending — but 420 billion yen of that will be covered by tapping reserves left over previous budgets.
A small amount of the budget also covers tax grants and transfers to local governments, the sources said.
The government will issue construction bonds worth about 100 billion yen and tap non-tax revenue worth about 100 billion yen to fund the extra budget.
The government will also issue additional deficit-covering bonds worth more than 1.7 trillion yen for this fiscal year to offset lower-than-expected tax revenue, they added.
(US$1 = 117.7900 yen)