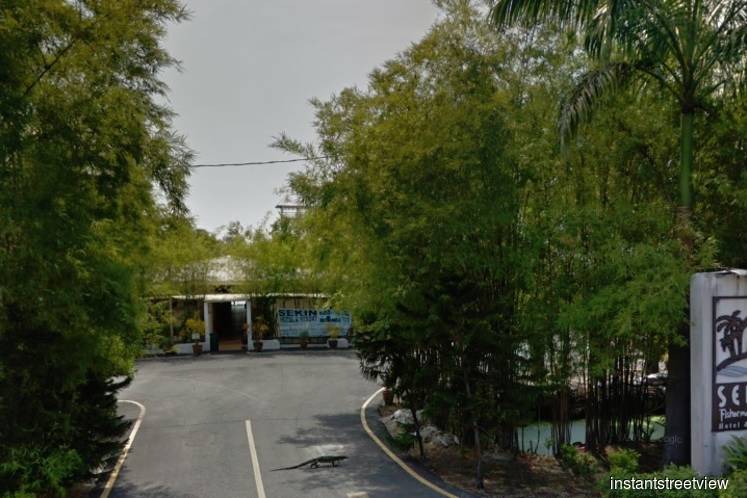 PETALING JAYA (July 10): There are some personalities which we sometimes go like: "I wonder what happened to him/her?"
So, remember the famous or infamous (depending on which part of the political spectrum you fall on) Jamal Md Yunos of the Red Shirts?
It looks like the chap is not doing too well in the business world. His Sekin Hotel & Resort in Sekinchan is up for auction, with a starting price of RM4.5 million, say news reports.
"After the BN government collapsed in May last year, the hotel's business plummeted.
"Prior to that, government agencies booked the hotel for a myriad of activities.
Ever since Pakatan Harapan took over, it had blocked these agencies from booking the hotel," he told Malaysiakini.
The fiery character who took the limelight with actions such as being clad only in bath towels at the gates of the Selangor State Assembly building to make a point seems more sombre and sad these days.
Jamal told the news portal he is "saddened" to sell the hotel as he has "managed it before he joined politics".
He also revealed that many people have "expressed sympathy" over the state of his business.
"But I am okay. Don't worry.
"I look forward to a new buyer to continue its (hotel's) operation," said Jamal who is still the Sungai Besar Umno chief.
Jamal told the My Metro Malay language news portal that the auction will take place on July 15.
The address is 358, Resort and Restaurant, Jalan Pantai Redang, Kampung Baru Sungai Labu, Sekinchan. — EdgeProp.my
Click here to visit EdgeProp.my for the latest news on all things property