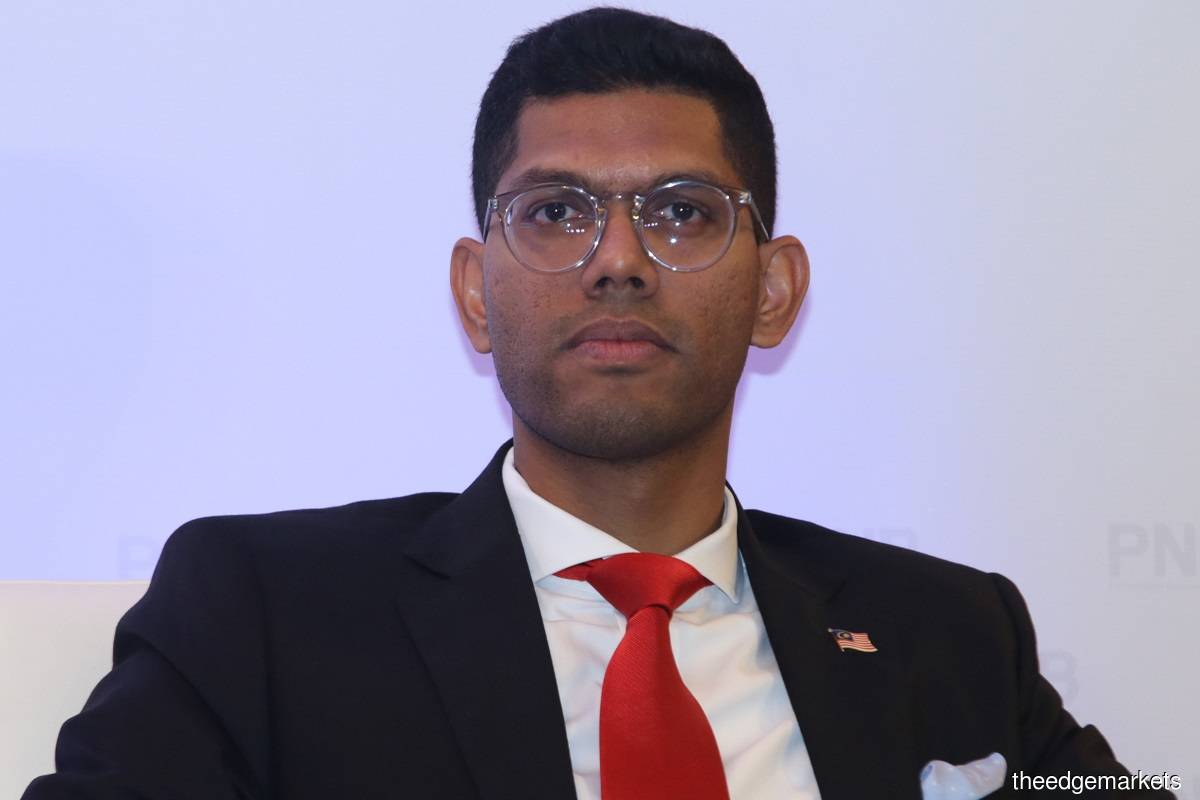 KUALA LUMPUR (March 16): Abdul Jalil Abdul Rasheed, the former chief executive officer (CEO) of Permodalan Nasional Bhd, has been appointed the new CEO of Berjaya Corp Bhd (BCorp).
Jalil, 38, takes over from Datuk Seri Robin Tan Yeong Ching, 46, who has been promoted and redesignated as executive deputy chairman of the conglomerate.
In a statement, BCorp said Jalil will work together with BCorp's executive chairman Tan Sri Vincent Tan and Robin Tan as an executive committee, which together with the contributions of the board members will be involved in all strategic decision-making and planning of the future business direction of the BCorp Group.
This marks the first time BCorp's CEO position is held by someone who is not a member of the Tan family.
"The new appointments were made to transform BCorp into an institutionalised corporation, managed by professionals.
"Jalil's mandate will be to relook at BCorp's corporate structure, optimise financial and human resources, improve synergies and efficiency, enhance corporate governance and transparency, streamline the various group businesses to create and enhance shareholder value and to transform BCorp into a high performing organisation," the statement said.
Jalil said: "I am delighted to be joining BCorp as group CEO, after several months of discussion with Tan Sri Vincent Tan."
"We both agree that the group is very undervalued, and has many good assets that can be optimised and realised to enhance value for shareholders.
"I am personally looking forward to working with the various businesses and my new colleagues to bring Tan Sri's future vision for his Berjaya Group to fruition. It's a privilege and honour to have been given such a huge responsibility as the first non-family member to run the group, a statement of intent of the changes we will see within the group in the near future," he added.
Jalil also thanked Robin Tan "for making my task that much easier with the great management team he has put in place and the organisation he has led".
"I'm excited by this opportunity and look forward to meeting everybody and working closely with Datuk Seri Robin Tan to realise this transformative process for the Berjaya Group," he said.
Vincent Tan, in the statement, said that both he and Robin Tan decided it is time to streamline the way the organisation is managed and to relook at the group's various businesses.
Jalil brings with him 18 years of investment and business leadership experience, having worked in the UK, the US, Malaysia, and Singapore with global investment firms Aberdeen Standard Investments and Invesco Ltd.
The new CEO also brings with him many years of experience in working with large corporations and boards on corporate governance and instilling operational effectiveness and excellence, the statement said.
Shares of BCorp closed unchanged at 18 sen, valuing the group at RM945.99 million.