This article first appeared in The Edge Financial Daily, on May 9, 2017.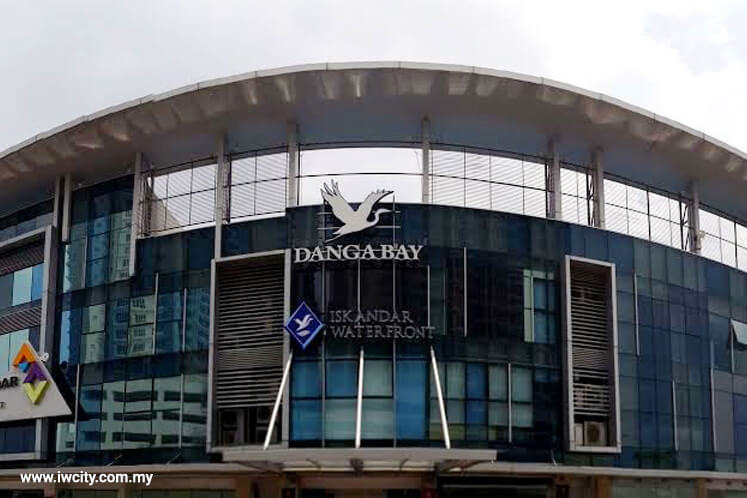 KUALA LUMPUR: Iskandar Waterfront City Bhd's (IWC) share price took a nosedive and hit limit-down shortly after the opening bell as it resumed trading yesterday, wiping out RM759.83 million of market capitalisation.
The heavy selldown on the company, which is controlled by Tan Sri Lim Kang Hoo, was much expected but no thanks to the termination of the sale of 60% stake in Bandar Malaysia Sdn Bhd to IWH CREC Sdn Bhd, in which the property tycoon also holds an equity interest.
IWH CREC is a 60:40 joint venture between Lim's flagship Iskandar Waterfront Holdings Bhd (IWH) and state-owned China Railway Engineering Corp (M) Sdn Bhd (CREC). Lim holds a 63% stake in IWH, while Kumpulan Prasarana Rakyat Johor Sdn Bhd owns the remaining 37%.
IWH's equity interest in Bandar Malaysia was seen as the crown jewel of the proposed merger exercise between the company and its sister company IWC. IWC shares were well sought-after as it was seen as a proxy to ride on the growth potential of Bandar Malaysia.
IWC plunged 92 sen, or 29.87%, to a two-month low of RM2.16 yesterday after it was suspended from trading for two trading days, with 4.16 million shares changing hands.
Still, IWC's share price has jumped about 167% year to date (YTD) from 81 sen on Dec 30, 2016.
Mercury Securities Sdn Bhd head of research Edmund Tham said there was pent-up selling on the stock amid the two-day trading suspension.
He noted the termination of the stake sale in Bandar Malaysia had sparked the selling. However, Tham said the proposed merger would be good news for IWC.
"Let see whether there is any buying interest or not in the stock tomorrow (today). With the merger news coming in, I guess it is good news," he said.
The stake sale deal was aborted last Wednesday by TRX City — a wholly-owned subsidiary of the ministry of finance.
TRX City alleged that IWH CREC had failed to meet the payment obligations outlined in the conditions precedent under a share sale agreement the two parties signed on Dec 31, 2015.
However, IWH CREC disputed TRX City's claim over termination of the deal.
Meanwhile, Lim is going ahead with the proposed merger between IWC and IWH.
Under the merger scheme, IWH will acquire the remaining 61.7% stake in IWC at an offer price of RM1.50 per IWC share, to be satisfied via the issuance of IWH shares on the basis of one new IWH share for one existing IWC share.
"Following the completion of the corporate exercise, IWH will have a total land bank of approximately 6,773 acres (2,741ha) in Johor Baru, with an estimated open market value of approximately RM30 billion as assessed by the appointed independent valuers.
According to a bourse filing last Friday, IWH has entered into a merger agreement with IWC through a share swap exercise — given that IWH's interest in Bandar Malaysia is considered the crown jewel of the merger exercise.
The major shareholder is Lim, and the Johor Sultan will also inject land bank into the merged entity.
IWH said the merger scheme forms part of a proposed rationalisation and restructuring exercise undertaken by the group to consolidate its land bank, with the aim of creating greater synergies and economies of scale.
"This merger scheme will provide an opportunity for IWC's shareholders to participate in a significantly enlarged listed entity with developments in strategic locations," said IWH in a statement.
YTD, IWC's share price has jumped about 167% from 81 sen on Dec 30, 2016 to close at RM2.16 yesterday. The stock has been trading in a 52-week range of 79 sen to RM3.29.
Meanwhile, Ekovest Bhd, another flagship of Lim, saw its share price close 1.68% or two sen higher to RM1.21 with 63.13 million shares changing hands although it was the first casualty for the selling pressure.
Ekovest share price has also fared well in the past few months. The stock has gained nearly 39% YTD.