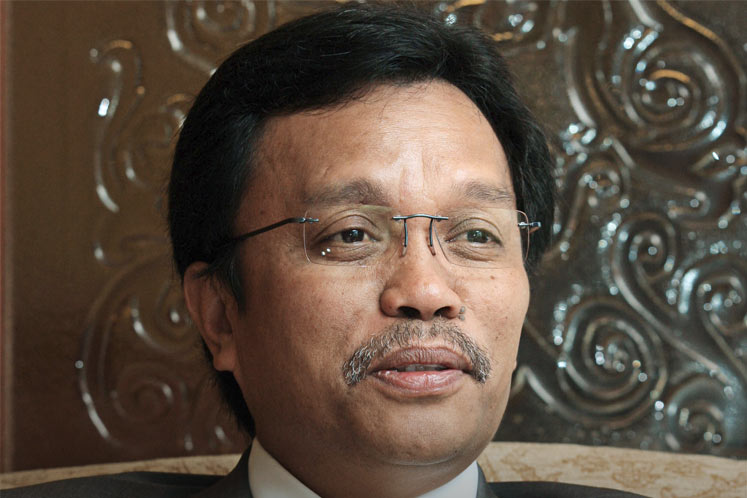 KOTA KINABALU (Aug 22): "It's an old video and story," Sabah Chief Minister Datuk Seri Mohd Shafie Apdal said about the video making the rounds on social media with him equating Parti Pribumi Bersatu Malaysia (Bersatu) with UMNO.
The Parti Warisan Sabah president said the video clip was recorded before Bersatu entered Sabah.
"Previously, we had an understanding that Bersatu would not enter Sabah. We knew there were members in our party who were sceptical and concerned because they had no positions.
"But it's an old story. Today Bersatu is here (in Sabah) and we will work together at the State level," Shafie told reporters after launching Kota Kinabalu City Hall's 'KK Moving Forward' programme here, today.
Shafie was asked to comment on the viral video clip showing him in conversation with several women who were believed to have sought his views on joining Bersatu.
His response was, "This Bersatu is UMNO. So why do you want to join Bersatu?"
In the video clip, Mohd Shafie was heard asking the women who had instigated them and explained that Warisan was on the right track to defend Sabah's rights and the State under the Federation of Malaysia.
In the video, he also explained that he had chosen to form a new party and declined Bersatu chairman Tun Dr Mahathir Mohamad's invitation to join Bersatu as its deputy president before the last general election.
In the meantime, in a different development, Shafie urged Kota Kinabalu City Hall to focus on implementing good values among residents and occupants to create a cleaner city as Kota Kinabalu was the capital and gateway for tourists to the state.
He said the implementation of these good values was necessary in terms of handling waste in the city as KKCH collects 800 tonnes of waste daily.
Meanwhile, at another function, the Chief Minister said in order to boost the development of Sabah especially in the tourism sector, said the State Government is committed to helping local investors by expediting approvals and licences required by them.
"Do not delay, for now we are short of time. It cannot take months or years," he told reporters when met after officiating the groundbreaking ceremony of the RM120 million Grand Liberty Hotel in the heart of Kota Kinabalu city, here today.
Shafie said due to the growth of Sabah's tourism sector, the provision of adequate accommodation for visitors was urgent and because of that, he had directed all the agencies involved to expedite the approval so that investors and entrepreneurs would not be burdened by the delays in providing the facilities needed.