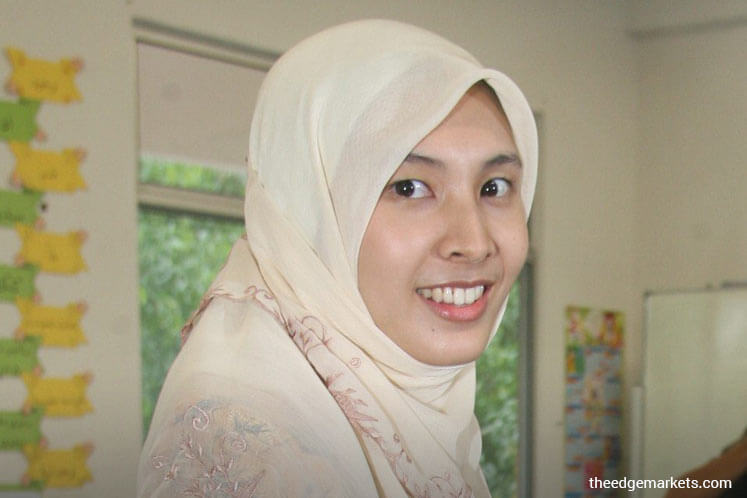 PORT DICKSON (Oct 14): Although Datuk Seri Anwar Ibrahim's victory in the Port Dickson by-election on Saturday means that he joins his wife and daughter in parliament, that does not amount to nepotism, says Permatang Pauh MP Nurul Izzah, who is Anwar's daughter.
Deputy Prime Minister Datuk Seri Dr Wan Azizah Wan Ismail, who is the Pandan MP, is Anwar's wife.
"We were all voted by the electorates and clearly the position of office was not abused to grant any of us positions or contracts," Nurul Izzah told reporters after the by-election result was announced on Saturday night. 
"It is quite disappointing that it is still being asked until today but I always take it in the stride. For me, the call to service is a crucial one and we must all be held accountable. So with all humility, I will make sure that I am a vocal member of parliament fulfilling my role in my capacity as the MP for Permatang Pauh," she asserted. 
Nurul Izzah said that she looks forward to the next parliament session, which begins on Monday, in order to realise Pakatan Harapan's legislative reform agenda. Anwar, the PKR president-elect, has made parliamentary reform a pillar of his campaign.
"He has highlighted a clear cut reform agenda that must be upheld. Of course PD is the starting point, and he has said that he wanted to give meaningful impact to the economic livelihood here," she said. 
"I look forward his participation in parliament as we have a clear cut legislative reform agenda. He has been missed from the Dewan Rakyat and the main issue is of course the uneven playing field," said Nurul Izzah.
"You want everyone to be accorded their right to contest without being hindered by false, politically motivated charges to imprison them. So I do hope issues of prison reforms, legislative reforms, and making sure that there are clear cut protections through the strengthened democratic institutions will be a check against possible excesses of the executive," she added. 
Datuk Seri Anwar Ibrahim has won the Port Dickson by-election with a landslide victory, polling 31,016 votes for a majority of 23,560 votes. 
Anwar's majority well surpassed Datuk Danyal Balagopal Abdullah's 17,710-vote margin in the 14th general election despite a comparatively lower voter turnout. 
PAS's Mohd Nazari came in second with 7,456 votes while former Felda chairman Tan Sri Mohd Isa Samad polled 4,230 votes. The lowest vote count was for Saiful Bukhari who received 82 votes. 
The parliamentary seat was left vacant by Danyal to make way for Anwar to become a member of parliament. This sets the stage for Anwar to eventually take over from Tun Dr Mahathir Mohamad as Prime Minister.