This article first appeared in The Edge Financial Daily, on June 25, 2019.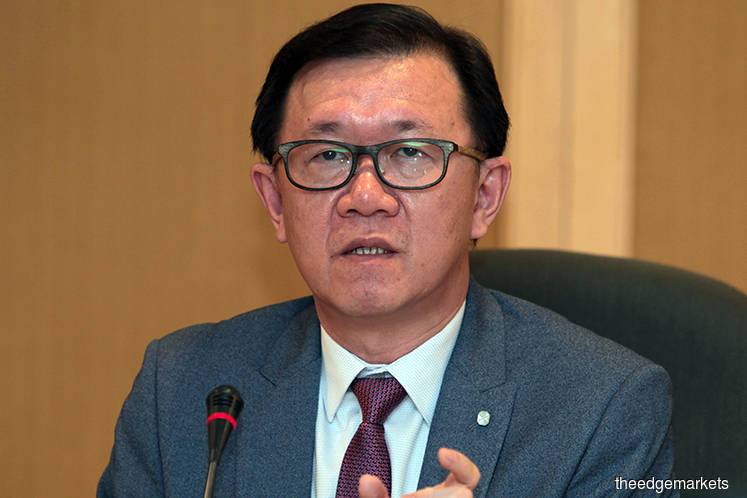 KUALA LUMPUR: Local think tank Socio-Economic Research Centre (SERC) says it will be "still quite challenging" for Malaysia to achieve a gross domestic product (GDP) growth of 5% for 2019, after the export contraction and slowdown in private investments seen in the first quarter of the year.
And with "no change" seen in its uncertainty assessments, the think tank is retaining its 2019 GDP growth forecast at 4.5%-4.7%, said SERC executive director Lee Heng Guie during a press briefing on the second quarter's outlook yesterday.
SERC's views run contrary to what Prime Minister Tun Dr Mahathir Mohamad reportedly said in Bangkok last Friday, which was that Malaysia could achieve a GDP growth of above 5% this year despite the government's current growth projection of between 4.8% and 4.9%.
Lee said the remaining quarters of this year are still expected to be shadowed by an external environment that is impacted by an escalating US-China trade war, while cautious business and consumer sentiments will continue to weigh on private spending on the domestic front.
After a 4.5% growth seen in the first quarter — when exports contracted 0.7% to RM236.06 billion while private investment growth pulled sharply back to 0.4% — Lee said SERC is projecting a 4.6% growth for the second quarter.
"We continue to stay cautious about the outlook of Malaysia's exports, particularly in the second half of the year, with a lot hinging on the US-China trade deal that is proving elusive so far," said Lee.
Lee is hopeful that the US and China would both come to some sort of early conclusive negotiations during the Group of 20 summit to be held later this week.
"Should the US economy shows signs of weakness, in particular coming from the protracted tension between it and China, there will likely be a [US Federal Reserve] rate cut in July and September," said Lee, who is expecting two rate cuts from the US.
"It's important that both sides refrain from worsening the trade tension as global growth has slowed down," he added.
Just last week, the US Federal Reserve (Fed) chairman Jerome Powell said the case for a rate cut had strengthened — even as the Fed decided to hold rates steady — indicating that the US was prepared to start cutting rates if needed to protect its economy from trade conflicts and other threats.
In Malaysia, SERC expects the central bank to retain the overnight policy rate at 3% until end-2019, while keeping a close eye on the ongoing trade war's spillover effects on investments and trade.
Domestic direct investment contraction 'not a good sign'
While Lee takes comfort that the country's approved foreign direct investments (FDIs) continue to remain strong by rising over 70% despite the government transition period, he said the continuous contraction in domestic direct investments is "not a good sign".
"We welcome FDIs but we also want domestic approved investments in order for us to have more sources of growth, or from both sides," said Lee.
On the ringgit, Lee said it is estimated to come in at 4.00 to 4.15 against the US dollar by year end. "While the ringgit will continue to be subjected to external pressures in times of increasing uncertainty, we believe Malaysia's economic and financial fundamentals should remain supportive of it over the medium term."
These fundamentals include the country's continued economic growth, current account surplus as well as its still-ample foreign reserves, he added.