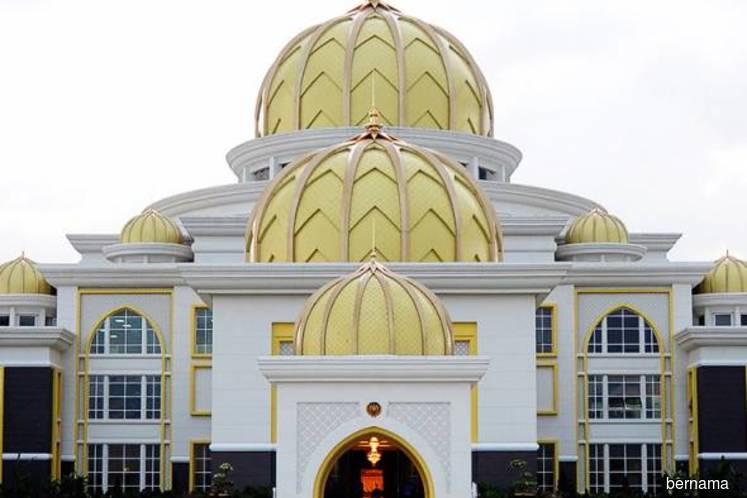 KUALA LUMPUR (May 10): Istana Negara has issued a statement confirming that Tun Dr Mahathir Mohamad will be sworn in as the 7th Prime Minister of Malaysia at 9.30pm today.
It also "strongly refutes" any allegation that his majesty the Yang di-Pertuan Agong XV Sultan Mahmud V delayed the appointment of Dr Mahathir as PM.
"His majesty the King has faithfully carried out his duties and functions in accordance with the Federal Constitution in appointing Tun Dr Mahathir as Prime Minister. His Majesty the King strongly supports and respects the democratic process and the wishes of his subjects," according to the statement, issued by the comptroller of the royal household, Datuk Wan Ahmad Dahlan Ab Aziz.
Wan Ahmad revealed that the Istana Negara received the official results from the Election Commission of Malaysia at 2.45pm today. Prior to that, at 1.38pm, the palace received a letter from the component members of Pakatan Harapan which supports the appointment of Dr Mahathir.
The King, after verifying the documents, then met with Datuk Seri Wan Azizah, Tan Sri Muhyiddin Yassin, Lim Guan Eng and Mohamad Sabu at 5pm, he said.
"His Majesty, after having interviewed them and listened to their views, decided to invite Tun Dr Mahathir to form the next Federal Government, pursuant to Article 43(2a) of the Federal Constitution. His Majesty then consented to swear Tun Dr Mahathir in as Prime Minister at 9.30pm today," he said.
"His Majesty looks forward to working with Tun Dr Mahathir and his administration for the betterment of our nation and all its people," he added.