This article first appeared in Enterprise, The Edge Malaysia Weekly, on July 10, 2017 - July 16, 2017.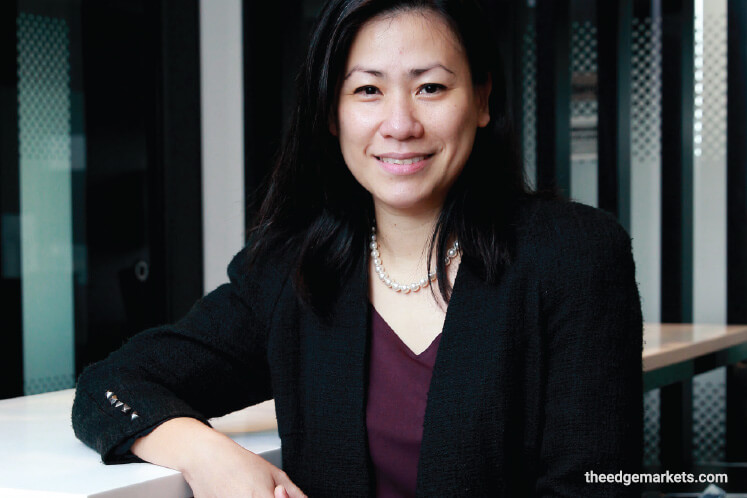 Corporate governance (CG) may sound worrying to some small and medium enterprises (SMEs) — as it is often associated with huge corporations, compliance costs and a lot of reporting — but it will do them more good than harm in the long run. 
Cheryl Khor, Deloitte Malaysia's partner for enterprise risk services, says the adoption of CG practices definitely adds value to SMEs, even if they are not looking to get listed. "Good CG is not just about following a set of rules or standards. It is about cultivating the right corporate culture and the attitude of the board. 
"The board of directors should have an in-depth understanding of CG principles and be accountable for implementing them. I think this applies to all companies, listed or not.
"For example, if an SME applies for a bank loan for business expansion, it may help to show the bank that it has adopted CG practices. Having good CG is about creating and protecting value. It helps in enhancing sustainability over the long run."
The Securities Commission Malaysia (SC) implemented the new Malaysian Code on Corporate Governance (MCCG) in April. The MCCG requires all public listed companies to disclose their compliance with the code in their annual reports. Other local companies are encouraged to adopt the code as well. 
"If SMEs study the code carefully, they may find that the bar is not as high as they thought and that they have the ability to apply these practices. I think this is in line with the SC encouraging as many companies as possible to adopt these practices, as opposed to adopting them only after they get listed," says Khor. 
"SMEs that apply CG practices do not need to report to the SC, but they will see the value of these practices in their businesses. The companies will be driven in a better, more sustainable direction."
Khor explains some of the key features and changes in the new code, as well as how SMEs can apply these practices. One of the biggest changes in the new code is the shift from "comply or explain" to "apply or explain an alternative". 
"The shift means that companies can no longer merely explain the reasons for non-compliance. They must set out the alternative measures they have executed if the requirements have not been fulfilled. For SMEs that are not familiar with CG practices, this gives them more time to understand and apply the practices, rather than worrying about explaining non-compliance," she says.
Khor believes that the shift to "apply or explain an alternative" is to ensure that the regulator does not just punish a company for non-compliance but allows it to show the steps it has put in place to reach the code's intended outcome.
Another change is proportionality in the application. As listed companies are not a homogeneous group, the SC has set out that certain practices are only applicable to large companies — those on the FTSE Bursa Malaysia Top 100 Index or with a market capitalisation of RM2 billion and above. 
"I think the regulator is well aware that it cannot apply a blanket policy on all companies. The differences in size and industry have an impact on the companies' ability to apply some of the practices. Therefore, some practices only apply to large companies," says Khor.
"This is to make sure that listed companies of different sizes are taken care of. It is an entirely different ball game. However, other companies can apply the rules that are only applicable to large companies if they aspire to achieve greater excellence in CG." 
The code introduced the Comprehend, Apply and Report (CARE) concept to encourage companies to clearly identify the thought processes involved in practising good CG. In a nutshell, companies should understand and internalise the spirit and intention behind the principles and practices, including the intended outcomes. 
They have to implement the practices to achieve the intended outcome of building and supporting a strong CG culture. They also should provide fair and meaningful disclosure of their practices. 
Khor says understanding the code is crucial for its application. "The first step is to comprehend the code. Very often, people talk about good governance. But do they really understand what it means? It is something intangible. You can measure the performance of your operations team. But how do you quantify the result of corporate governance? I think it is in the sustainability.
"If a company has good CG, its profits will be sustainable. And it will be able to retain the growth due to the value protection measures it has put in place."
There are three principles in the code — board leadership and effectiveness, effective audit and risk management as well as integrity in corporate reporting and meaningful relationship with stakeholders. Khor thinks these principles encapsulate the whole CG concept. 
"When you tell stakeholders that the company runs well, they do not just look at high profit and aggressive growth. You have to put in processes to protect yourself from factors such as lawsuits, non-compliance with regulations and terrorist attacks, which will hurt the company. You have to safeguard assets that belong to the company or clients, such as private data and documents," she says. 
"So, you should move the business in a sustainable direction in all aspects. It is not just about profit and growth. I have seen this many times. When you are only driving profit and do not put in any safeguards such as CG in place, you will drive your business into the ground."
Some step-up practices have been introduced in the code. Khor says these are not mandatory, but companies are encouraged to apply and disclose the application of these practices to demonstrate their commitment to the higher standards of CG. "The introduction of the step-up practices is to inspire companies to take one step further in reinforcing their CG practices, procedures and processes. Companies that aspire to achieve excellence in CG should consider applying these practices."
Khor notes that the code requires a two-tier voting process to retain independent directors who have served for more than 12 years. Tier 1 comprises the large shareholders while Tier 2 consists of other shareholders. A company can only retain an independent director if both tiers vote in favour of him or her. 
In view of this, one of the step-up practices is to have a policy that limits the tenure of independent directors to nine years. "Stakeholders are concerned that a director's long tenure and familiarity with the business may impact his independence which, in turn, may erode the board's objectivity. That is why the code encourages companies to let a director go after he or she has served for nine years," says Khor. 
Another step-up practice is the detailed disclosure of the remuneration of senior management. This is a step up from the disclosure of the remuneration of individual directors on a named basis — including fees, salary, bonuses, benefits-in-kind and other emoluments — and the disclosure of the remuneration of the top five members of senior management. 
"In some cases, even if a company makes huge losses, the CEO still receives a huge remuneration package. When the detailed remuneration of senior management is disclosed, shareholders will be able to assess whether the remuneration is fair and able to attract and retain talent, as well as understand the link between the remuneration and the performance of the company," says Khor. 
How much does it cost to apply the practices mentioned in the code? She says it does not cost much for those that have already embraced such practices as they do not need more investment in the current features.
However, for SMEs that are just starting to adopt the code, it may require some upfront investment. "For example, they may also want to infuse more diversity into their boards when hiring directors. That would incur director fees," she adds.
"I think these investments will give both listed companies and SMEs good returns. The creation and protection of value that good CG could bring may be worth the upfront cost."