This article first appeared in Personal Wealth, The Edge Malaysia Weekly, on June 3, 2019 - June 09, 2019.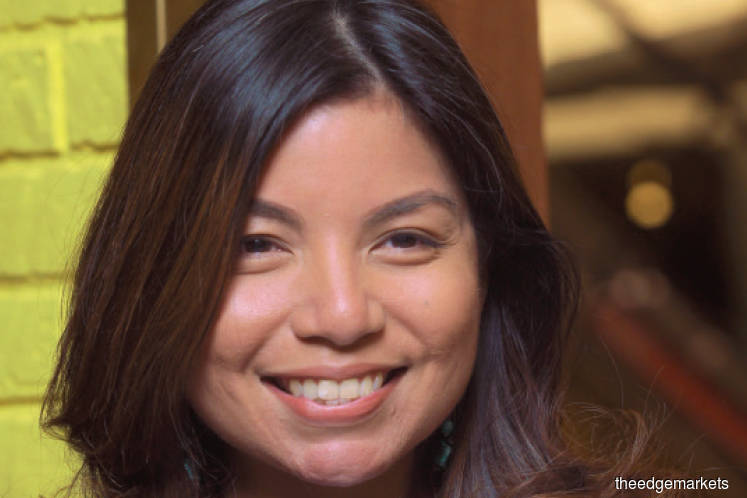 Many taxpayers are not able to tell how the government utilises their money for infrastructure projects and awards contracts. They do not know how decisions are made and whether these are fair. - Fernz
Not many taxpayers are aware of how  much their governments spend on infrastructure projects and how the contracts are awarded. In many parts of the world, such information is not made publicly available, says Bernadine Fernz, head of infrastructure at US-based Open Contracting Partnership, an advocate of a more transparent public contracting process.
"Many taxpayers are not able to tell how the government utilises their money for infrastructure projects and awards contracts. They do not know how decisions are made and whether these are fair. Does the best company win the contract or is it given to the company of a friend of an influential person? And is there a conflict of interest?" she explains.
"You may not know, for instance, that five companies have won most of the government contracts and that the owners are linked to certain political figures. Or, 100 companies may have secured those contracts. But when you look closer, they are all owned — directly or indirectly — by a few people who have connections to some people in the government."
The amount of money involved in government contracting could go up to trillions of dollars a year while the whole process is usually not transparent. This is where Open Contracting Partnership comes in, says Fernz.
The non-profit, non-governmental organisation helps governments collect contracting data in a standardised format before uploading it on a common platform. As a result, a government can analyse and make sense of the myriad data it gathers from related departments before releasing it to the general public via an online portal.
The data should be easily accessible to civil society and non-governmental organisations. It can be made available to them via an application programming interface (API) so they can visualise and present the data to the man in the street.
Fernz says the data collected by a government will cover the whole value chain. "It begins from the time a government starts awarding contracts to when these are awarded. It entails details such as which companies are involved in the procurement or tendering process and which parties secured the contracts.
"It also captures data on how the infrastructure projects are progressing, up to when they are completed. It should be able to show the public how the works are done and whether these were finished on time. [Other questions that it aims to answer include:] Did the contractors do what they promised? Are the results satisfactory?"
Such level of transparency is uncommon globally, says Fernz. "Most countries tend to publish data on the tender period and it stops there. What happens after a contract is awarded is like a black hole.
"You may be able to find out which party was awarded the contract — if you are lucky. There is no transparency across the value chain."
One of the ultimate goals of the release of this data via the platform is to empower citizens to conduct checks and balances to see whether the government has spent taxpayers' money efficiently. Fernz says this is a more effective way for people to monitor their government compared with other forms of published information such as the Auditor-General's Report.
While the report discloses how government departments have made procurements and spent money that could have led to leakages, it consists of hundreds of pages and the contents are not palatable to the general public. "Who would have the time to sieve through all the details? And if you do, what could you do with the data presented in words?" asks Fernz.
"That is why the Open Contracting Partnership model is useful. The government and civil society could present cases of leakages in a user-friendly way and you can understand the whole thing within seconds.
"People are also able to provide instant feedback when data is published on an online platform. They could engage more efficiently with visualised data and that could translate into further actions."
Malaysia shows interest in open contracting
Fernz says Open Contracting Partnership's work has been gaining traction in recent years, seeing that more countries are working with it to standardise and publish contracting data online. Since the organisation was founded in 2012, more than 60 nations have worked with it, including Australia, France, Honduras, Indonesia, Ukraine and the UK.
One may ask why governments are willing to disclose contracting data to the public when they are not required to do so. Fernz says it often boils down to risk and reward.
The disclosure of such data allows governments to demonstrate to the public its efforts in fighting corruption and preventing leakages. This would translate into stronger public trust in the government and allow it to gain broader public support, she explains. "A government will do it when the benefits outweigh the risks."
The Malaysian government, represented by the Malaysian Administrative Modernisation and
Management Planning Unit (Mampu), is a good example. Fernz says Mampu got in touch with Open Contracting Partnership last year on how to implement its model. Deputy Minister of International Trade and Industry Ong Kian Ming and Deputy Minister of Youth and Sports Steven Sim have also contacted the organisation to better understand the open contracting initiative.
"The [Pakatan Harapan] government came to power last year with an anti-corruption mandate. It wants to show the public that it is serious about tackling corruption and leakages and restoring public trust in the government. It makes sense for the government to implement the initiative as this can help it achieve its goals," she adds.
Fernz says the organisation is still discussing with the Malaysian government how to release the public contracting data. "We are happy to run workshops for the government, civil society, academia and business communities to help the government raise public awareness and gain the support of the wider public. This would allow them to think deeper about data and procurement and how these could affect them socially and environmentally.
"Also, we would like government agencies to understand how this initiative can help them execute their policy works and win widespread buy-in. There is more follow-up work to be done on our side, which we hope to undertake in July or August."
The open contracting initiative has already benefited some countries, she says. For instance, Ukraine launched its public procurement portal — ProZorro (www.prozorro.gov.ua) — in February 2015, which discloses government contracting data to the general public.
Under the slogan of "Everyone can see every detail of the government procurement process", the information available on the website includes the total number of tenders, procuring entities and bidders in each year and much more. The data is also broken down to the level of government ministries and provinces, allowing the public to zoom in on more specific areas to search for and analyse information.
Since the launch of the online portal, the country has improved significantly in its Corruption Perception Index (CPI) scoring, says Fernz. The index, published annually by Transparency International, ranks countries by their perceived levels of public sector corruption determined by expert assessments and opinion surveys.
"The perception of corruption in the country, measured by the CPI, has halved since the launch of the website. It helps to level the playing field among businesses that bid for government contracts. Businesses know the criteria they need to meet to participate in the process and how contracts are awarded fairly [based on competitive pricing]. This encourages more of them to bid for government projects at competitive prices," she says.
Honduras is another example. Last year, the country launched an online platform that allows the public to access information on its public-private parntership projects. The portal (app.sisocs.org) was created with the support of the World Bank and has helped to improve the country's CPI performance significantly, says Fernz.
"Many financial institutions globally were unwilling to fund its government projects as it was badly lacking in government transparency. However, the portal has improved its CPI ranking significantly and funds have started to flow into the country," she adds.
Similar examples can be seen in countries such as Mexico and Columbia, where governments are able to standardise, collect and analyse data to tackle corruption and leakages while enhancing public trust in the governments. In Southeast Asia, Indonesia is a huge supporter of the open contracting initiative, says Fernz.
"The Indonesian government made a very strong and high-level commitment to open contracting last year. We are currently working with the country's procurement agency to implement certain projects. We are also talking to the Government Procurement Policy Board of the Philippines to look into its e-procurement system," she adds.
More examples of how countries have implemented the open contracting initiative and how it has created an impact on society can be found on Open Contracting Partnership's official website (www.open-contracting.org).
How Malaysia can prepare for open contracting
Despite the potential benefits, it is often a challenging task for governments to release contracting data, says Fernz. For instance, their procurement and tender systems are usually designed to facilitate the buying of products and services from suppliers. Anything beyond that, such as making it easier for users to search for data, is mostly lacking.
"If you look at some of the countries' procurement systems, there is a whole lot of data for you to look at. But let's say you want to look for a specific contract, then it is hard to find," says Fernz.
"In other cases, you may need to search for one thing or more before you can get to what you are looking for. If you are sophisticated enough, you may want to write an API and let it pull out the data for you. Some tech people can do this. But most of the time, people pluck out data from everywhere and put it down on a spreadsheet. They do it manually and it is very time-consuming."
Also, the data extracted from these procurement portals could come in different formats. A person who wants to compile and analyse this data would need to put all the data into a standardised format, which is tedious. There are also cases where the implementation of such initiatives was halted halfway due to funding issues, she says.
Commenting on Malaysia, Fernz says the challenges include having a strong leadership and the political will to get buy-in from the government agencies, particularly those under the Ministry of Finance and the Ministry of Works. "A leader, such as the prime minister, has to come out and publicly say open contracting is the way to go and that he is committed to the aspiration."
Then, Mampu can come out with more guidelines for these agencies — for instance, what kind of data should and should not be published. The government should also address the legal concerns that civil servants have in mind for the initiative to take off, says Fernz.
"For instance, there is the Official Secrets Act that creates ambiguity in releasing government data. While it has not been used to stop the publication of procurement data in the country's history, it could cause some agencies to be nervous and sceptical about how serious the government is in implementing the initiative. The Act causes much self-censorship," she adds.
The government could also propose and enact a public procurement law to make it mandatory for specific procurement data to be published online and made available to the public. "The law should spell out clearly what kind of data is to be published and how. This should be made clear to everyone," says Fernz.
The general public plays an important role when it comes to pushing the government to release contracting data and to become more transparent about such matters. "It is the responsibility of the community, including you and me, to tell the government that we want to know more about the things that affect us," she says.
Fernz says this requires a change in people's mindset so they can play an active role in monitoring the government's actions. She gives two examples to show how the mentality of some Malaysians is different from that in the UK.
"I had a conversation with a Grab driver who said he did not know much about how the government is spending his tax money. But wouldn't he want to know more about it? He said, 'No, it is fine. I will just depend on myself instead of the government. I view my tax money as a donation. It may go into a black hole and I will never see it again, but it is okay'.
"It shows that some people in the country have been let down several times by the government and they have come to accept as a fact that the lack of government transparency is something of a given."
By comparison, people in the UK actively monitor their government to ensure that the members of parliament and civil servants act in their interests. "When I moved to the UK from Malaysia, there was the parliamentary expense scandal, where some members of parliament had misused the allowances and expenses permitted to them. They had made claims for things such as video rentals and hotel stays even though their homes were located near the Houses of Parliament," says Fernz.
"The people in the UK were very angry about the matter. They considered it a misappropriation of funds and a breach of public trust. However, when I first moved there, I thought such as event would not warrant a public outcry. After all, the MPs followed the necessary process to get the claims. They did not do so illegally. So, why were the people so upset?
"My two examples show the difference in mindset. In the UK, people considered the behaviour of their MPs as unacceptable even though they went through the due process. They were spending taxpayers' money for their personal use and that was deemed unethical. So, the people took action. This is the kind of mindset shift that needs to happen in Malaysia."