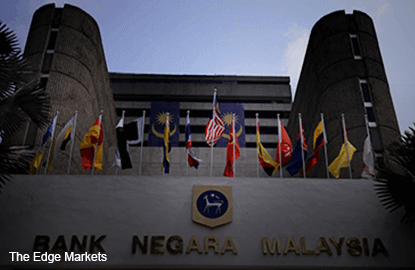 This article first appeared in The Edge Financial Daily, on July 21, 2016.
KUALA LUMPUR: Credit access is not the problem confronting potential homebuyers, but rather more fundamental issues like affordability and shortage of supply of reasonably priced houses, says Bank Negara Malaysia (BNM).
In a statement yesterday, the central bank stressed that first-time homeowners continue to have access to financing, as outstanding housing loans continue to expand at double-digit levels, recording a growth of 10.6% as at end-May 2016.About 75% of borrowers or 1.5 million people who have housing loans are first-time homebuyers, it added.
"We wish to state that access to credit is not the problem confronting potential buyers in owning affordable houses. There are more fundamental issues that require resolution such as affordability and shortage of supply of reasonably priced houses," said BNM.
BNM said responsible financing guidelines by the central bank serve to ensure that individuals borrow within their capacity to repay the borrowings. "It places a responsibility on banks to establish a borrower's income that will be available to meet debt repayments, after allowing for expenditures and contingencies.
"This is to protect and prevent individuals from falling into financial hardship due to over borrowing, which ultimately undermines home ownership as a result of foreclosures," it added.
The central bank, it highlighted, does not prescribe any lending limits, and lending decisions continue to be determined by a bank's business decision, reflecting its risk appetite and strategies. "As a general rule, all applicants who fulfill the credit criteria and can afford to repay the debt will have access to credit," it added.
BNM's statement was in response to recent media articles on requests to review its lending guidelines.
On Tuesday, Selangor Menteri Besar Datuk Seri Azmin Ali urged the central bank to look at measures to help potential fist-time homebuyers acquire properties to increase home ownership, as the state government had received many complaints about the difficulty of securing housing loans.
The central bank had previously looked at the issue of housing affordability in its Annual Report 2015, where it had highlighted that there was an average shortage of 85,911 housing units per year between 2011 and 2015, due to a mismatch between the pace of growth in the supply of new houses and the net increase in the number of households, and that the shortage was particularly acute in the affordable housing category.
The imbalance between demand and supply has contributed to a rapid increase in house prices, it had said. Between 2009 and 2014, average house prices in Malaysia rose 7.9% in compound annual growth rate terms, exceeding the growth in average household income of 7.3% over the same period, it had noted.
Houses priced up to RM165,060 are considered affordable to a median Malaysian household. However, it found only 21% of new housing launches in Malaysia were priced below RM250,000 in 2014. In contrast, there was an oversupply of higher-end properties priced above RM500,000.
Separately, the Association of Banks in Malaysia issued a statement to stress that commercial banks have been offering housing loans to applicants who are eligible, and that banks consider many different factors when screening housing loan applications, while adhering to their respective risk appetites and/or the guidelines set by the regulators. "Consumers who are eligible will continue to be able to obtain financing," it said.
The association, representing 27 commercial banks that currently operate in Malaysia, also advised those wishing to secure a housing loan to pay close attention to factors like having a good credit record, and fully and accurately disclose all material information with regard to their financial position.
It also recommended first-time homebuyers to consider applying for government schemes such as Skim Rumah Pertamaku (SRP) for assistance in their property purchase, adding that 11 commercial banks and 11 Islamic financial institutions in Malaysia are participating in the SRP, it added.