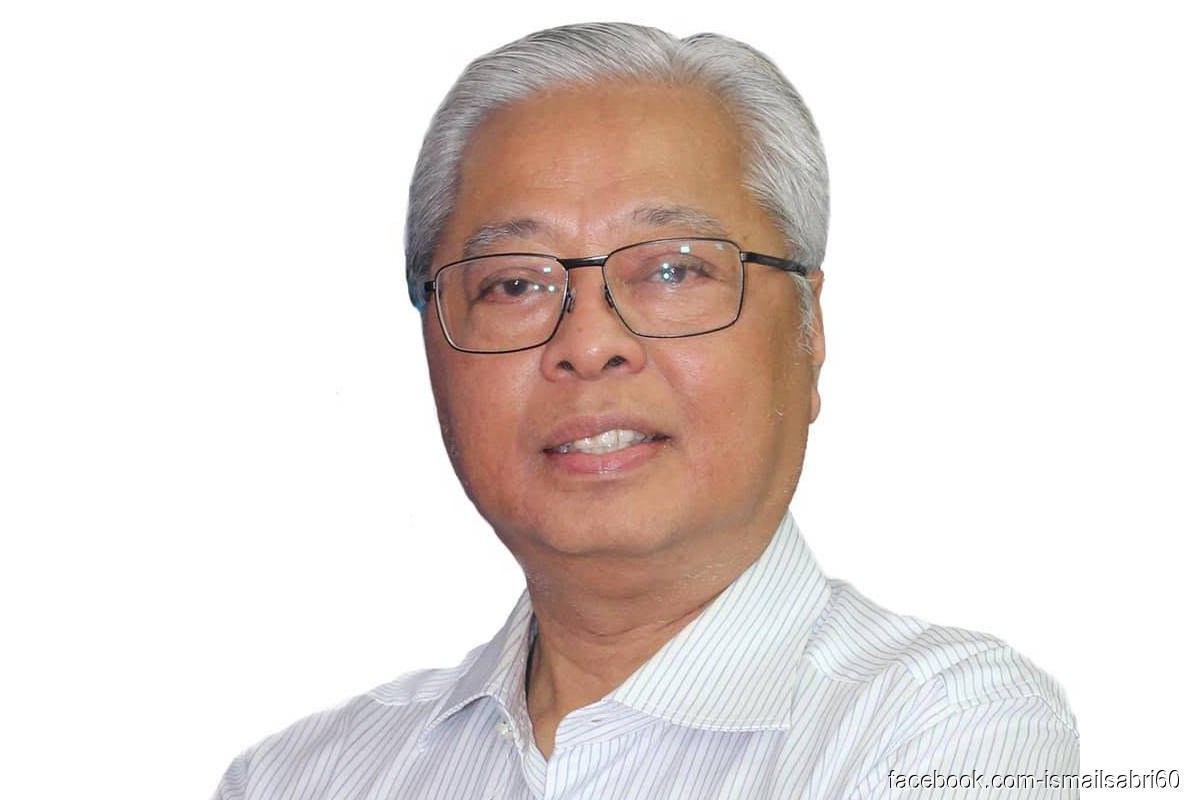 KUALA LUMPUR (Oct 13): Following the implementation of the Conditional Movement Control Order (CMCO) in Selangor, Kuala Lumpur and Putrajaya effective 12.01 am tonight, individuals who are on duty are allowed to cross district and state on condition they have valid work permit or approval letter from their employer.
Senior Minister (Security Cluster) Datuk Seri Ismail Sabri Yaakob said those who need to pass through Selangor and Kuala Lumpur to other states, are advised to obtain approval from a nearby police station before starting their journey. 
"There is no need to produce work permit or approval letter for workers moving in the same district. Individuals who are travelling by air via Kuala Lumpur International Airport, klia2, and Subang are required to obtain police permit.
"However, the government encourages employers to allow their workers to work from home," he told a virtual media conference via Defence Ministry Facebook site.
In the media conference yesterday, Ismail announced the enforcement of CMCO in Selangor, Kuala Lumpur and Putrajaya effective 12.01 am Oct 14 to Oct 27 after receiving the advice of the Health Ministry and taking into consideration surges in COVID-19 cases in Klang as well as Petaling and Gombak districts.
For religious activities, Ismail Sabri said the meeting agreed to allow the call to prayer while congregational prayers are allowed with the attendance of six persons to be decided by the mosque committee including the imam.
"The management and personnel of non-Muslim places of worship are also allowed to have only six persons. However, the proposals on Islamic matters would be brought to the Malaysian Islamic Development Department (Jakim) and Selangor state religious authority to be presented to the Yang di-Pertuan Agong Al-Sultan Abdullah Ri'ayatuddin Al-Mustafa Billah Shah and Selangor Sultan Sultan Sharafuddin Idris Shah for their consent.
"Further decisions would be announced by Jakim and Selangor state religious authority soon," he said.
On economic activities in CMCO areas, Ismail Sabri said restaurants, food stalls, food trucks, roadside hawkers, mobile hawkers, food courts, roadside food stalls or kiosks, sundry shops and convenient stores are allowed to operate from 6am to 10pm compared to operating up to 2am previously.
"The people are encouraged to use drive-through, delivery or takeaway services for food purchases. However, [dining] in is allowed but it is limited to only two persons per table with compliance to food sector standard operating procedure (SOP).
"Morning markets are to open from 6am to 2pm, wholesale market from 4am to 2pm, farmers markets from 6am to 12 noon while night markets will operate from 4pm to 10pm," he said.
Ismail Sabri said the operation of farmers markets and night markets have to strictly comply with the stipulated SOP and would be under the surveillance of Malaysian Volunteer Corps Department personnel.  
For petrol stations in CMCO areas, Ismail Sabri said they are allowed to operate from 6am to 10pm except petrol stations along highways, which are allowed to operate 24 hours.
Ismail Sabri said public transport such as stage bus, express bus, Light Rail Transport system, taxi or e-hailing are allowed to operate from 6am to midnight.
"For taxi or e-hailing, only two passengers are allowed in one vehicle," he said.
Meanwhile, all recreational, cultural, educational and tourism activities, seminars, workshops, conferences and meetings as well as the organising of gatherings such as weddings are not allowed, he added.
Read also:
Penang Remand Prison, staff quarters under EMCO from Thursday
Non-contact sports, athletics training permitted under CMCO 
CMCO: Land, air and sea transportation services allowed to operate