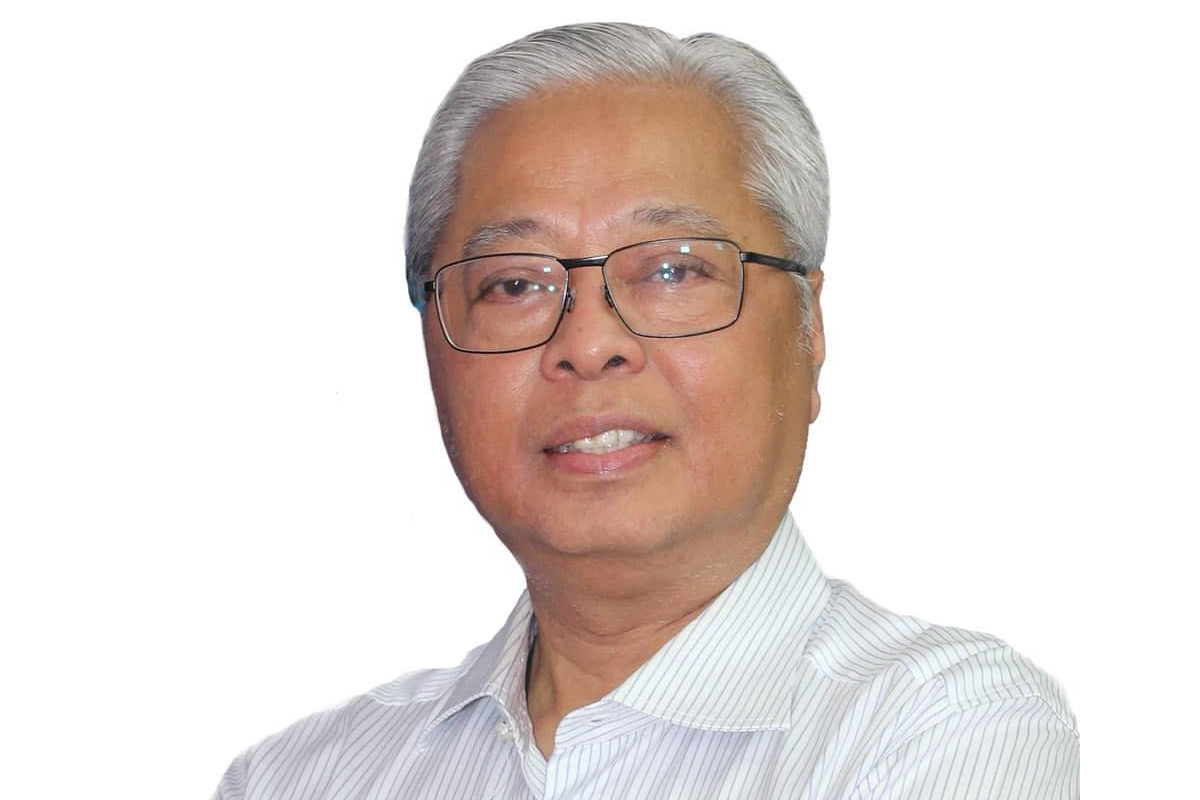 KUALA LUMPUR (Nov 30): Five more areas in Ipoh, Perak as well as in Sandakan and Lahad Datu, Sabah, will be placed under the Enhanced Movement Control Order (EMCO), Senior Minister (Security Cluster) Datuk Seri Ismail Sabri Yaakob announced.
He said that in Ipoh, the EMCO will be enforced at Zone A, Taman Klebang Jaya and Taman Pinji Mewah starting tomorrow until Dec 14, following a spike in Covid-19 cases involving workers at the Kamaya and Salutica factories.
He said based on the risk assessment, the Ministry of Health (MoH) confirmed that the infection was spreading at the workers' residential areas.
"So far, all 1,402 workers of Kamaya factory have been screened and the cumulative positive cases stood at 228, of which 110 cases involved workers staying in Zone A, Taman Klebang Jaya, Ipoh.
"Meanwhile, from 737 Salutica factory workers screened, 119 were tested positive and 618 others are awaiting results. Of the positive cases, 89 cases involved workers who are staying in Taman Pinji Mewah," he told the daily press conference on the Recovery Movement Control Order (RMCO) development here, today.
Ismail Sabri said the enforcement of EMCO in Zone A, Taman Klebang Jaya involves 1,061 houses and 4,244 residents, while Taman Pinji Mewah involves 1,430 houses, 44 units of shops/offices and 5,720 residents.
Meanwhile, in Lahad Datu, Sabah, EMCO will be enforced in Kampung Desa Bajau and Kampung Dasar Baru from Dec 2 to 15 involving 914 houses with 4,934 residents.
He said to date, the Health Ministry has conducted 665 screenings, and 90 Covid-19 cases were recorded in the two localities.
Ismail Sabri added that the Sibuga Temporary Detention Centre in Sandakan will also be placed under EMCO for the same period, involving 1,209 individuals comprising 1,104 detainees and 105 staff.
The EMCO is to allow the Health Ministry to conduct targeted screening on all detainees and staff at the temporary detention centre, he said.
Meanwhile, Ismail Sabri said the EMCO in Putra Point Nilai, Negeri Sembilan, which was in place since Oct 28, ended today according to schedule after the Health Ministry confirmed that there were no additional positive cases in the last four days.
At the same time, the EMCO in Sekolah Agama Bantuan Kerajaan Maahad Al Yahyawiyah, Padang Rengas, Kuala Kangsar, Perak, which began on Nov 8, ended today, earlier than schedule on Dec 5.
He said the EMCO at Top Glove worker hostel, which started on Nov 17 and scheduled to end today, was extended to Dec 14 as there are still new Covid-19 positive cases detected among the workers in their second screening.
Ismail Sabri said to date, the MoH has conducted 5,805 screenings on the factory's workers and 3,406 cases were confirmed Covid-19 positive.
"The Health Ministry found that the negative cases in the cluster are still at risk and a second screening is ongoing," he said.
Ismail Sabri said all factory workers must undergo the Covid-19 screening at private clinics which are monitored and supervised by the Klang District Health Office.
"Therefore, the allegation that there is a collaboration between the Health Ministry and Top Glove to allow workers who have been screened to work as usual is not true.
"The people living around the factory areas need not worry as no workers are allowed to be among the community," he said.
Read also:
Mandatory Covid-19 screenings for foreign workers start tomorrow
MKN did not order closure of Meru night market — Ismail Sabri