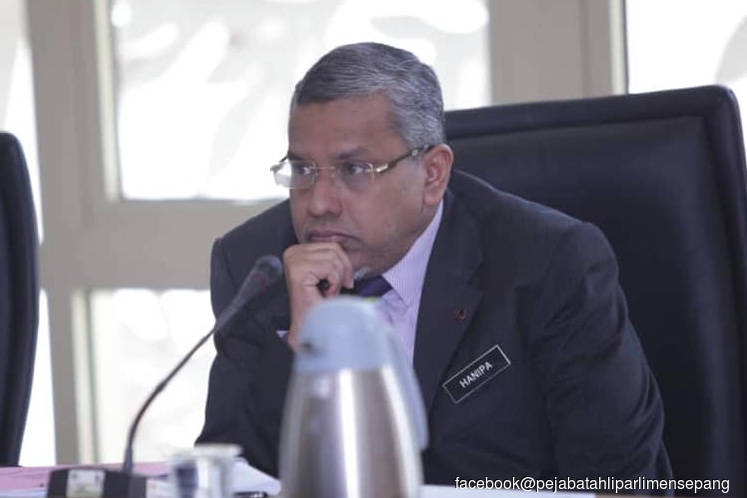 KUALA LUMPUR (March 6): Islamic authorities should engage with individuals who are caught insulting the Prophet, said Deputy Minister in the Prime Minister's Department Mohd Hanipa Maidin.
Hanipa said he has never condoned anyone who insults any prophets be it Muhammad or Jesus.
"But in my view, in this case, apart from condemning and prosecuting the culprit, our religious authorities should have engaged with this poor people.
"Maybe no Muslim ever told them who is really Prophet Muhamad and why Muslims revered him. If that is the case, we Muslims are as guilty as them," he said in a statement to theedgemarkets.com.
The deputy minister who is in charge of law was commenting on the arrest of several individuals by the police and some who were charged with making offensive comments on Prophet Muhammad.
Yesterday, Inspector General of Police (IGP) Mohd Fuzi Harun said police have detained three people and are on the hunt for another after they are said to be insulting Islam and Prophet Muhammad and his wife, Aisyah.
Fuzi said one suspect, a 29-year-old man detained in Labuan on Sunday, was remanded for four days.
"This suspect had made an insulting comment on the Facebook account named 'Bakakuk' and, as of today, the police have received 15 reports on it," the IGP said.
Fuzi said the second suspect, a 22-year-old man, was detained in Bau, Sarawak, and was also remanded for four days until Thursday.
Fuzi said the third suspect, a 52-year-old man who used the Facebook account "Yazid Kong", was detained in Petaling Jaya yesterday.
Communications and Multimedia minister Gobind Singh Deo commended the actions of the police and reiterated that the government is amending the existing laws to ensure postings found to be threatening the unity and security of the country is handled more effectively.
"These include the needed laws and legislation to curb false information or news and postings found to be racially motivated which are to be handled quickly and effectively," he said.