This article first appeared in The Edge Malaysia Weekly, on July 5, 2021 - July 11, 2021.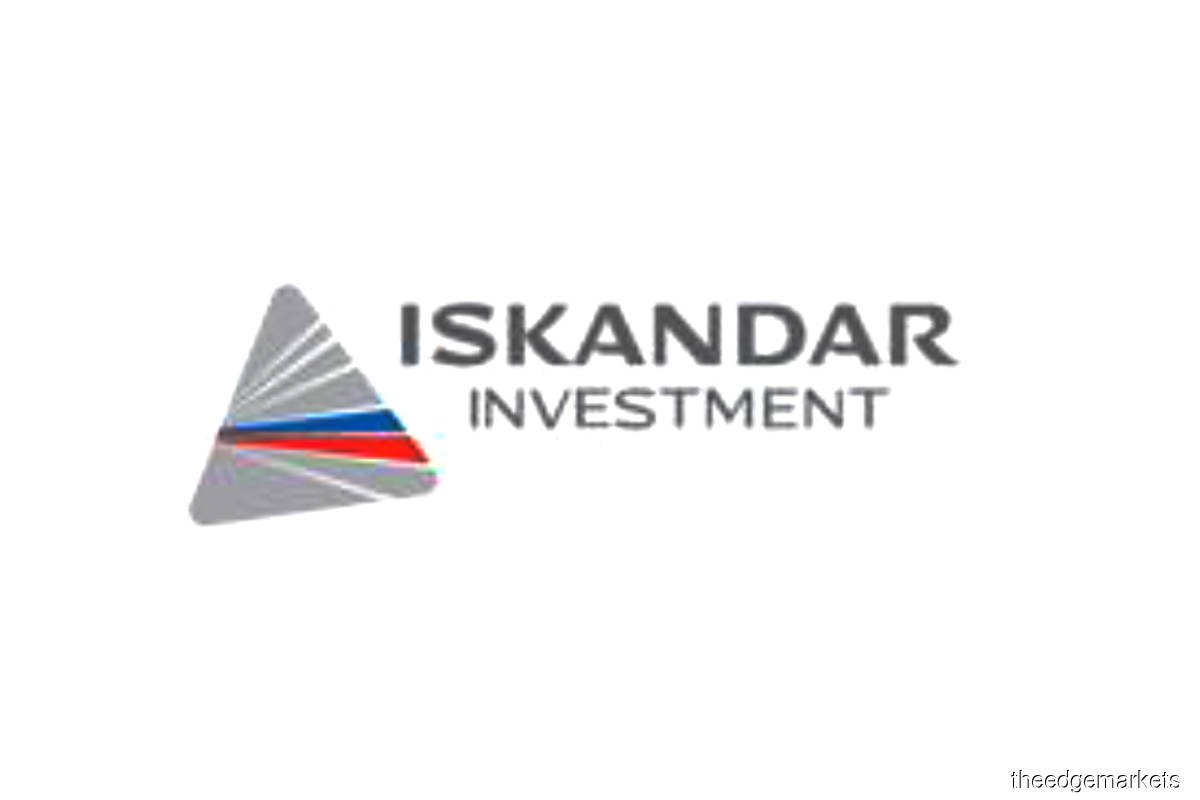 THE development of Iskandar Puteri in Johor — one of the five flagship zones of Iskandar Malaysia — is moving into the phase where the creation of an economic and industrial ecosystem will be ramped up to grow the city into one that is globally recognised.
In this phase starting in 2022, the catalytic developer and master planner of Iskandar Puteri, Iskandar Investment Bhd (IIB), will focus on attracting investments in agriculture technology (agritech) and emerging technology such as drones, blockchain, artificial intelligence (AI) and virtual reality (VR).
IIB president and CEO Datuk Khairil Anwar Ahmad believes that by promoting these sectors, high-value jobs can be created for Malaysians, especially Johoreans, while boosting the country's food security, specifically through agritech.
For the emerging technology sector, IIB is spearheading Iskandar Next, an umbrella programme that focuses on digital and talent development. It aims to bring in a new digital economy, business and living experience, as well as attract talents in the emerging economy into Iskandar Malaysia.
"Under Iskandar Next, we are focusing more on digital initiatives, including emerging technologies. We hope that through this programme, more companies will be part of the ecosystem, establishing their businesses here and therefore generating jobs and populating the area," says Khairil in an exclusive virtual interview with The Edge recently.
"If there are more working people in the area, then there will be more demand for food and beverage outlets, housing, schools and hospitals."
The emphasis on digital technology is not new for IIB in its quest to develop Iskandar Puteri. It has been focusing on Global Business Services (GBS) as one of the anchor industries for Iskandar Puteri, by providing incentives under the GBS Iskandar initiative.
Under this initiative, IIB has attracted substantial investments from foreign technology companies that have relocated their businesses to Iskandar Puteri, creating high-paying jobs for the people in the region.
In 2012, Frost & Sullivan established its global innovation centre of excellence in Iskandar Puteri, employing more than 200 high-value talents. In 2016, Vistra, a global corporate and trust services company, set up a centre of excellence in the city to support its offices in Asia-Pacific.
In 2017, Aegis, a business process outsourcing (BPO) firm, established its presence in Iskandar Puteri by opening a centre of excellence. The centre now employs more than 800 people, supporting its Malaysian and Singaporean clients.
Over the last two years, IIB has also managed to attract investments from blockchain company OK Blockchain Centre (OBC) and mobile gaming creator Deluxe Games of Japan. OBC's blockchain voting system developed in Iskandar Puteri has been used by the American Conservative Union for its online public opinion poll.
Sankyu Inc of Japan established its first Human Resources Training Centre outside of its home country, in Medini Central Business District. Medini is the first integrated township in Iskandar Puteri and was master planned by IIB.
Last November, DRZ Iskandar — Asia's first drone zone — was launched. The dedicated drone and robotic zone is targeted to attract RM351 million in investments by 2025. German multinational logistics company DHL is a strategic partner in DRZ Iskandar.
IIB has also signed a memorandum of understanding with the Malaysian Technology Development Corporation to establish a robotic centre of excellence.
All these investments have contributed to the development of Iskandar Puteri, as they employ thousands of workers. According to IIB, 2,263 jobs with an average monthly salary of RM5,300 have been created through the GBS Iskandar programme.
Specifically for the development of the blockchain industry in Iskandar Puteri, the Blockchain Village @ Medini ([email protected]) was launched in 2019. Under this initiative, the target is to create 1,200 jobs with an average monthly salary of RM6,000 by 2022.
Khairil says the effort to develop Iskandar Puteri's economic ecosystem in the emerging technology will be intensified.
"We are focusing on emerging technologies because digital transformation has been accelerated by the Covid-19 pandemic. The way people do business globally has changed. Previously, there was a lot of international travel, but now doing business virtually is happening more and more, and deals are done over screens.
"Industries such as logistics and supply chain need to change, as they need to be nimble. That is why AI and VR are developing fast. We cannot be left behind as a country. You look at Singapore in comparison; despite the pandemic, they attracted TikTok to relocate there. They attracted Zoom.
"Why? Because these companies feel that Singapore is a good destination for their businesses. Why can't we attract the same companies, create the same kind of jobs? We have good infrastructure, good schools, good hospitals, a good airport. We have talents and a much lower cost of doing business."
The pandemic has affected Iskandar Puteri, as its core industries such as education, healthcare and tourism, have been hit by the border closures, he adds.
As a result of the pandemic, some tenants in EduCity — Iskandar Malaysia's education cluster — have requested for rebates and deferrals on their rental. Most of the higher education institutions in EduCity rent their campuses from IIB.
As some of the higher institutions own their campuses, they are now worried about whether they can recruit enough students for the next academic year, which starts in September, as many of these private schools have international students from Singapore and even South Korea.
"Some are doing fine and some not. The Newcastle University medical school is one that is unaffected. But some of the tenants have suffered because of the border closure. We used to get students from Singapore but, now that the borders are closed, that market is gone," says Khairil.
The VR centre, which opened in late 2019, has also shut down because of the border closures, and interstate travel restrictions mean that Iskandar Puteri is not receiving enough visitors to sustain its tourism products.
When the subject of Iskandar Malaysia is raised, one cannot help but talk about the large property overhang in the economic region. Johor has the largest property overhang in the country, owing to massive overbuilding by local and foreign property developers over the last decade.
The National Property Information Centre data shows that, in 2020, there was an overhang of 29,565 residential properties valued at RM18.92 billion across the country. A total of 7,030 units, or almost 24% of the total, were located in Johor. A property is considered an "overhang" property when it is unsold after nine months of receiving the Certificate of Completion and Compliance.
Johor is also the state with the largest serviced apartment overhang as at 2020, with 16,442 units, compared with the nationwide total of 23,606 units valued at RM20.76 billion. Most of these serviced residences are in the southern coastal area of the state, where Chinese property developers have a prominent presence.
IIB is not involved in the development of commercial and residential properties in Iskandar Puteri. However, as the master planner and landowner of Medini, it has in the past sold land to property developers that have contributed to oversupply in the state.
Khairil believes the overhang in Iskandar Malaysia should be left to the property developers to sort out. He says his responsibility is to attract more investments into the city to create jobs.
He says: "I want to create jobs here for Johoreans so that they don't have to cross the border to earn an income. That is why, lately, we have been trying to do that further, by launching our drone and robotic zone and trying to stimulate the economy.
"In fact, sports tourism is something else that I am looking at because we have a lot of good sports facilities, and Johor also invested in a nice cycling velodrome for Sukma. So, we want to look at sports tourism as another avenue of revenue for the state."
IIB will continue to grow its core sectors of education, healthcare and tourism. In the education sector, it aims to double the student population in EduCity to 10,000, while there are parties interested in investing in the healthcare sector.
Investments in healthcare are not limited to hospitals, says Khairil. IIB is trying to draw investments in assisted living and rehabilitation centres, facilities that will complement Gleneagles Hospital, which is already in Iskandar Puteri.
In EduCity, improvements will continue to be done, such as developing a commercial zone to provide more amenities for the students, says Khairil. In addition, it will probably attract more universities and schools to set up their branches there.
Despite the property overhang in Iskandar Malaysia, IIB is launching another integrated township in Iskandar Puteri. The developer is master planning a township tentatively called Integrated Sustainable Living (ISL).
ISL spans 3,000 acres, which includes a 500-acre mangrove reserved for ecotourism, and research and education. The township will have sustainability as its concept.
Among the sustainability features will be an 83% pedestrian permeability for a walkable township, 90% public transport coverage, a rainwater harvesting system for both potable and non-potable water, solar power and waste recycling.
"The anchor of this project is the 500-acre mangrove that we are preserving as an environmental hub for ecotourism and education. The master plan has been approved by the state, but we have yet to decide whether to do it on our own or partner with other developers.
"We want to do projects that can be attained by the local population, and we also want to attract people from other states. Whether we attract foreigners will depend on the price range but, for now, we should be more focused on our local community," says Khairil.