This article first appeared in The Edge Financial Daily, on August 6, 2018.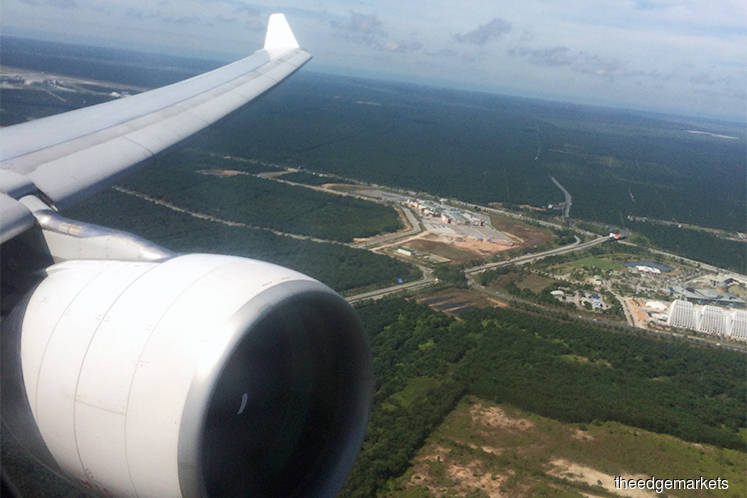 KUALA LUMPUR: Rumours of Malaysia Airports Holdings Bhd (MAHB) selling a stake in wholly-owned Istanbul Sabiha Gokcen International Airport (ISG) are apparently making the rounds again in investing circles.
Former MAHB managing director Datuk Badlisham Ghazali had previously said that the group was open to bringing in partners to participate in ISG that could add value to the Turkish airport. He had, however, stressed that MAHB would maintain a majority stake in the airport.
Now, with Badlisham's departure from MAHB, rumours have resurfaced that the group could be looking to sell a majority stake in the loss-making ISG, according to a source familiar with the matter.
"The previous managing director had communicated that they were only looking to sell a minority stake in ISG, maybe 20% to 49%. But in the vacuum of his departure, there are strong rumours that an 80% stake sale in ISG has been pushed through," said the source.
Whether there is any truth to the rumours is yet to be seen, but there is renewed interest in MAHB shares, which took the price to a new high last week.
The counter rose 8.1% from RM9.07 last Monday to RM9.80 last Friday — its highest level since listing in 1999, despite there being no developments reported by MAHB last week that could account for the sharp increase in price.
The last major development from MAHB was in June when the airport operator announced the departure of Badlisham as its managing director after ending a four-year contractual tenure. His successor has yet to be identified, and in the interim MAHB chief financial officer (CFO) Raja Azmi Raja Nazuddin is serving as group chief executive officer.
When contacted by The Edge Financial Daily, a MAHB spokesman said the rally in its share price was most probably due to "stronger engagement and shareholder confidence in the group's business strategies".
"On ISG, we are continually in talks with interested parties and will announce any decision in due course," the spokesman said.
It was widely reported in the press last year that TAV Havalimanlari Holding AS, which operates the Ataturk Airport in Istanbul, is eyeing a potential stake in ISG.
When asked if the rumours of a stake sale were true and TAV could be the potential buyer in question, a representative from the Turkish firm told The Edge Financial Daily last Friday: "We cannot confirm any media news."
However, during an interview with Bloomberg TV last month, TAV CFO Burcu Geris said that the airport operator was still interested in a stake in ISG.
"We are always interested in deals in Turkey, especially those in Istanbul. Our interest continues but it's just we are on a wait-and-see mode, and there is no active process going on among us at the moment," she told Bloomberg TV.
Incidentally, last week, MAHB said ISG which is celebrating its 10th anniversary this year, experienced increased capacity to 41 million passengers per annum (mppa) from 33 mppa with the recent opening of its new domestic boarding hall.
The new boarding hall, measuring 26,000 sq m and constructed at €26 million (RM122.8 million), is the first link in the chain of investment projects in ISG's 10th year of operations.
MAHB, Turkey's Limak Group and India's GMR Infrastructure Ltd formed a 20-40-40 consortium in 2008 for the development of the green field ISG with a capacity of 25 million passengers at a cost of €1.93 billion. In 2014, MAHB raised its holding in ISG to 60% after acquiring GMR's 40% stake for €209 million. Later that year, it bought the remaining 40% from Limak for €285 million.
To date, MAHB has yet to turn around the loss-making ISG. For the financial year ended Dec 31, 2017, the Turkish airport and related commercial operations registered a loss before tax of RM287.5 million on the back of a revenue of RM1.086 billion.