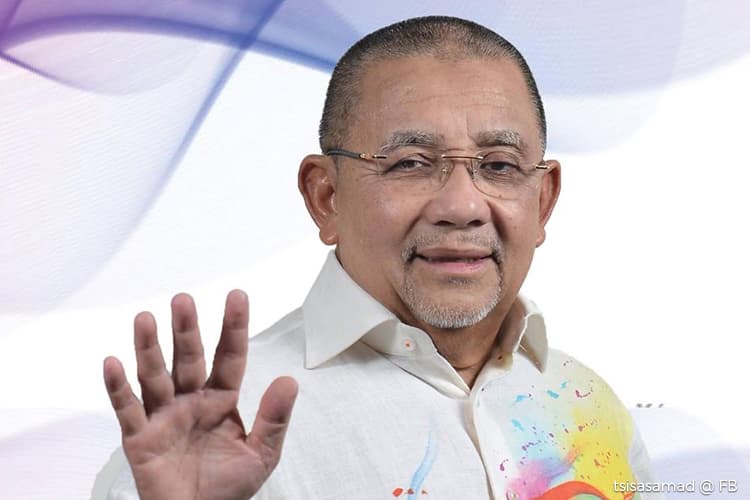 KUALA LUMPUR (April 11): Former Federal Land Development Authority (Felda) chairperson Tan Sri Mohd Isa Samad today defends the purchase of PT Eagle High Plantations Tbk (EHP) two years ago as it is to increase Felda's landbank.
Mohd Isa told reporters after his court case today that the EHP purchase was done after Felda could not acquire land in Papua New Guinea.
"The Papua New Guinea purchase was made by Sime Darby so Felda moved in on the EHP purchase, to increase our landbank," he said, adding that Felda is protected in the EHP purchase with the "put option" to sell back the EHP shares plus 6% interest.
The former Felda chairperson also said he is prepared to assist police investigations when called.
"There were some inaccurate statements made (regarding the EHP purchase)," Mohd Isa added.
Mohd Isa said the idea behind EHP's purchase was to make Malaysia and Indonesia control the production of palm oil.
He was asked to comment on the police report lodged by Felda director general Datuk Othman Omar on Monday evening claiming that Felda was cheated in its purchase of EHP.
Felda purchased a 37% stake in EHP, a subsidiary of Indonesia's Rajawali group owned by Tan Sri Peter Sondakh, who is said to be an acquaintance of former premier Datuk Seri Najib Razak for US$505 million (RM2.3 billion).
As a result, Inspector General of Police Tan Sri Mohd Fuzi Harun yesterday said several very important persons (VIPs) would be called in to assist the Commercial Crime Department's probe on possible abuse of power in the EHP purchase.
Mohd Isa also said it is good that the government has agreed to assist Felda settlers by allocating RM6.3 billion financial aid boost into Felda.
"This will help the settlers and Felda as a whole," he said.
The former Felda chairperson also welcomed the probe following Port Dickson and PKR president Datuk Seri Anwar Ibrahim's allegation that Felda bought 100 cars and had caused a congestion at the Felda headquarters.
He also said there is no truth to the allegation that Felda finished its reserves of RM8 billion, as the amount was actually the debt incurred by the settlers, replanting, housing and commercial loan done by the settlers.
"All this is done as a political smear campaign (by Pakatan Harapan) whereas this claim made by them as stated in the white paper is untrue," he said, adding he is prepared to explain the misconceptions made during his tenure in Felda.